It is nearly back to school time and that means you need to think about lunch boxes!
We will be bringing you lots of ideas – all healthy of course – but here is one to get you trying this week.
And this one is great as you can also pre make and use as a breakfast as well as a lunch box snack and it has no added sugar – hooray!
 This recipe uses fruit for sweetness but contains no additional sugar and no refined sugar.
Wholemeal flour increases the fibre content and provides slow-release energy.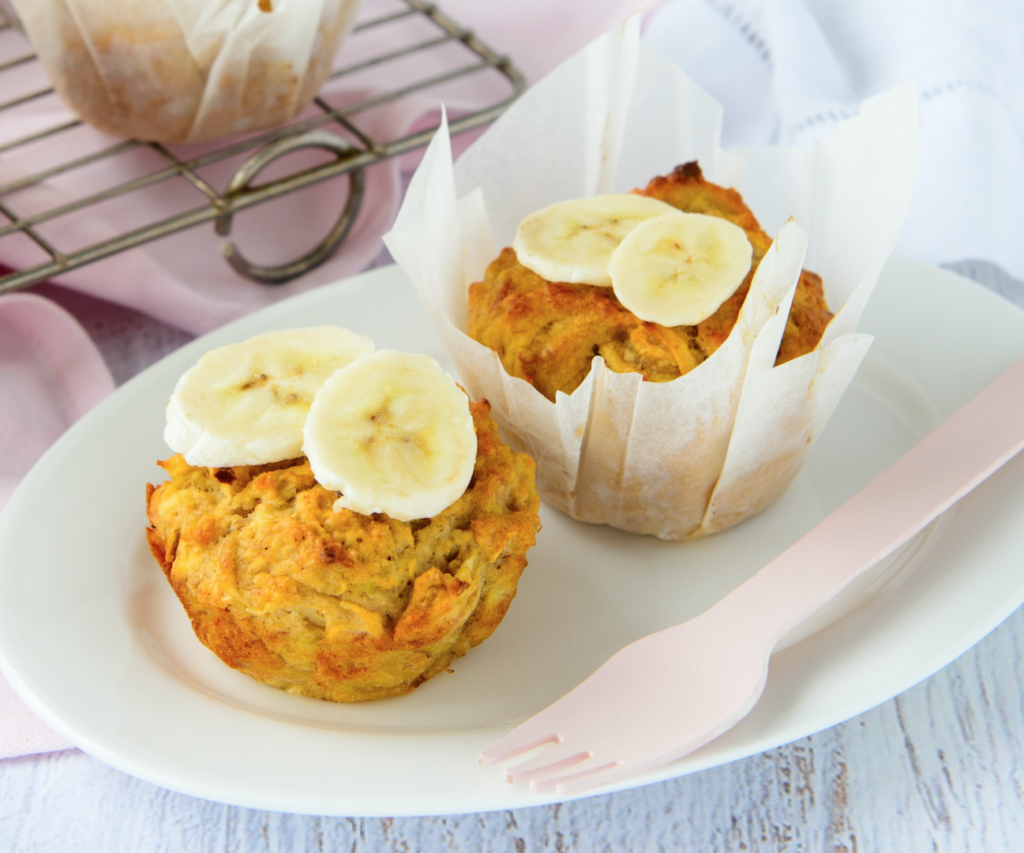 INGREDIENTS
2 apples, peeled and grated 150g butter
2 medium ripe bananas
1 1⁄2 cups wholemeal self-raising flour 2 eggs
2 tsp baking powder
METHOD
Preheat oven to 180°C. Line a muffin tray with paper cases.
Put apple and butter in a saucepan and cook for 5 minutes or until soft.
Peel and mash bananas with the back of a fork (the riper the bananas the better).
Mix all the ingredients together in a bowl.
Spoon the mixture into the paper cases and bake for 20 minutes.
Allow to cool before serving.
This recipe is from our Healthy Kids Cookbook which is available as a hard copy and as an ebook.