Hey, my name's Kaitie & I'm a one of the lucky 100 Days To Summer Motivating Mums and since January I've lost just over 16kgs* with Lose Baby Weight.
I have 2 beautiful little girls under the age of 3, so I'm sure you understand life can be pretty crazy at times.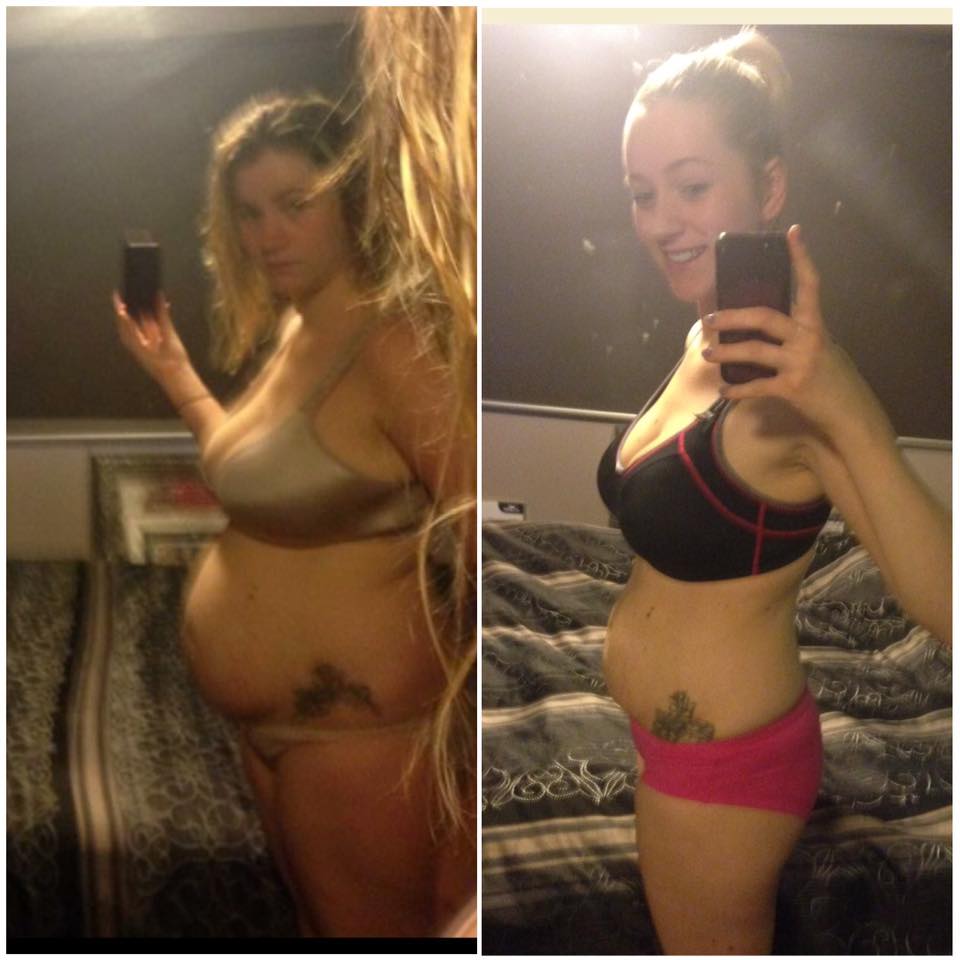 I started my lose baby weight journey in January but didn't become an active challenge member until June and I am SO GLAD I did!
Interested in what the 28 Day Challenge has to offer? Try a day for FREE by clicking here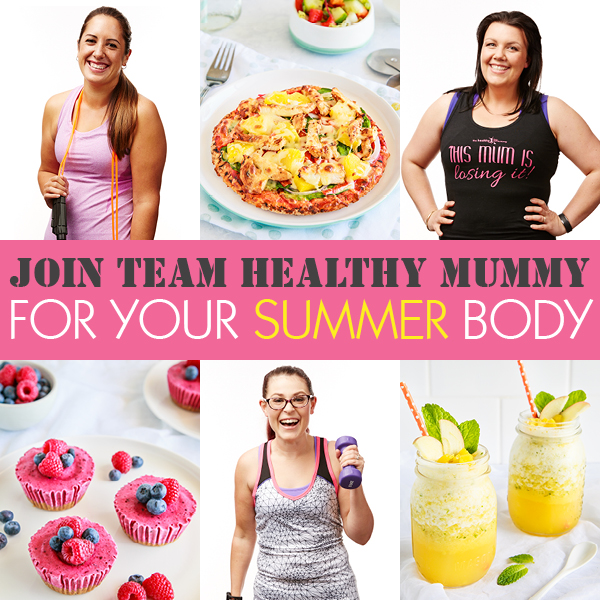 Or you can join the challenge directly here
Since being a motivating mum these past 3 weeks I've really been battling the scales.
My original goal weight was 59kgs, I started the count down at 60 kgs, I then got to 59.8, that weekend I had my nephews birthday party & although I didn't over indulge my body didn't react well to eating the few pieces of chocolate/lollies I did have my belly rumbled all night, I could literally feel how much my body has changed!
It's unbelievable they were things use to eat daily and eat a lot of them!
I weighed in the following Monday and to my disappointment I was back up to 61.8!!! I was not happy at all.
After a few deep breaths and a moment of reflection I thought I need to change it up a bit.
I decided to give the lose baby weight 3 day cleanse a go, I was pleasantly surprised by the amazing detoxing food and I wasn't left hungry once!
I weighed in after completing the 3 days, to my surprise I'd lost over 1 kilo!
I was back in the 59's. Yay! I'm now 59.1 so so close to that original goal weight! I WILL get there, I know I will.
The last couple of kilos are really tough, I also think it's really tough mentally to be so close to your "goal weight" but still be so uncomfortable with your body. My biggest challenge is learning self love, to love my body as it changes & to be comfortable being me.
Interested in what the 28 Day Challenge has to offer? Try a day for FREE by clicking here


Or you can join the challenge directly here
I'm becoming very aware that it's not all about the scales.
I get married in 5 weeks and have just had my dress altered, my dress that once didn't do up at all now zips up all the way AND the inner corset has to be taken in 4 inches, 4 INCHS!!!
Do not obsess over the numbers, look at all the small positive changes around you, look at how your clothes are loose, listen to all the complements, don't just brush them off, look at every single good choice you make as step in the right direction to becoming a better you.
Weight loss is a journey, it doesn't happen over night, everyone has their  own battles and their own story, your the only one that can choose how your story goes.
I know Lose baby weight has changed my life it's unbelievable, I'm eating healthier then I ever have before and I'm really loving what I'm eating.
My taste has completely changed & so have I. I know my journey isn't over but I am already a new woman, I couldn't thank lose baby weight or healthy mummy enough.
I hope I can inspire you to start your own journey or help you along your way.
Kaitie xx
Interested in what the 28 Day Challenge has to offer? Try a day for FREE by clicking here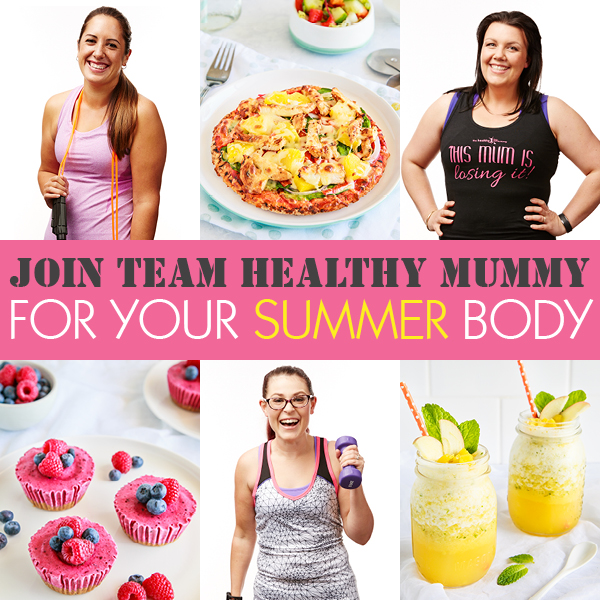 Or you can join the challenge directly here
Results from mums on the 28 Day Challenge
Mums lose an average of 4-6kg* (8-13 pounds) on our 28 Day Challenge and below are some of the amazing results from mums JUST LIKE YOU who are already using the 28 Day Challenge and losing tummy fat – make the change and join them today too!
You can see lots of results and you can join here too
Cat Lost 30kgs* with the 28 Day Challenge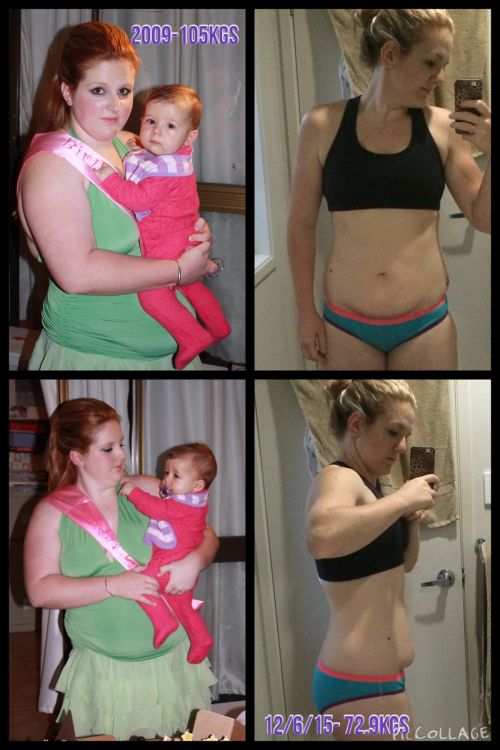 Cat says: "I love how versatile the recipes are, I am able to chop and change the cuts of meat so it stays within our budget. I used chicken mince the other night instead of chicken breast as I had stocked up while that was on sale and the Sweet Mustard Chicken was freaking amazing!
The workouts are fabulous! Everything you can do on the lounge floor while you have a few spare minutes between loads of washing while bub is napping- no excuses!"
DON'T delay!
Join today and become healthier and fitter this Summer. Join 1000's of other mums on the same journey and be supported every step of the way.
You won't regret it!