Hi Lose Baby Weight , I just thought I'd update you on my final weight loss progress on the Lose Baby Weight plans.
I'm excited to say that I have now reached my goal weight of 59kgs!
It's been 12 weeks since following the Lose Baby Weight plans & I've lost a total of 11kgs & 68cm. I just celebrated my 29th birthday on Saturday & I couldn't be happier.
Back at home I only managed to drop another kilo even though I was breastfeeding and walking occasionally.
I would always feel terrible when I got on the scales month after month and see that my weight hadn't budged.
After 8 months of struggling I decided I needed help, especially since I was getting married next year and that is when I found the Lose Baby Weight plans.
I bought the Lose Baby Weight 28 Day Diet and Exercise Plan and Healthy Mummy Smoothies and haven't looked back.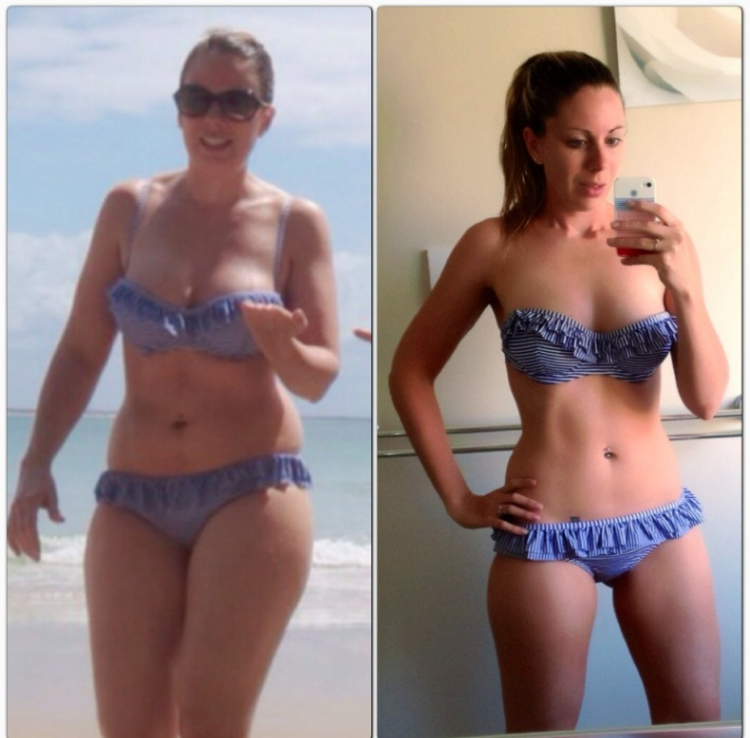 Not only am I at my goal weight but my increased milk supply from the healthy mummy smoothies has help me reach another milestone – my 11month old is finally sleeping through the night!
I plan to continue with this new amazing & healthy lifestyle that LBW team has taught me & I'll be sure to keep you posted!
The picture  is my 12 week before & after. The first photo was a big eye opener & motivator for commencing this journey. I am more confident & happier now 🙂 x
Jessica Flett
GET YOUR 10% DISCOUNT
If you are ready to lose weight then the Lose Baby Weight plans offer a healthy and safe exercise and diet routine and you can get a 10% discount by using code LOYALTY at the checkout
PLUS our BEST SELLING 28 Day Diet & Exercise Plan is available as an 200pg Printed Book and you can get your copy here 
Plus our NEW CALORIE BIBLE is now available – get your copy today! Only $19.95 and a must have in your handbag!
Click HERE to see our shop