Jess, Mum of 3, loses 6kgs with Lose Baby Weight and becomes a Motivating Mum for August.
Jess shares her incredible weight loss story below and gets ready to do the 28 Day Weight Loss Challenge.

Read her amazing story on how she keeps active and boosted her milk supply.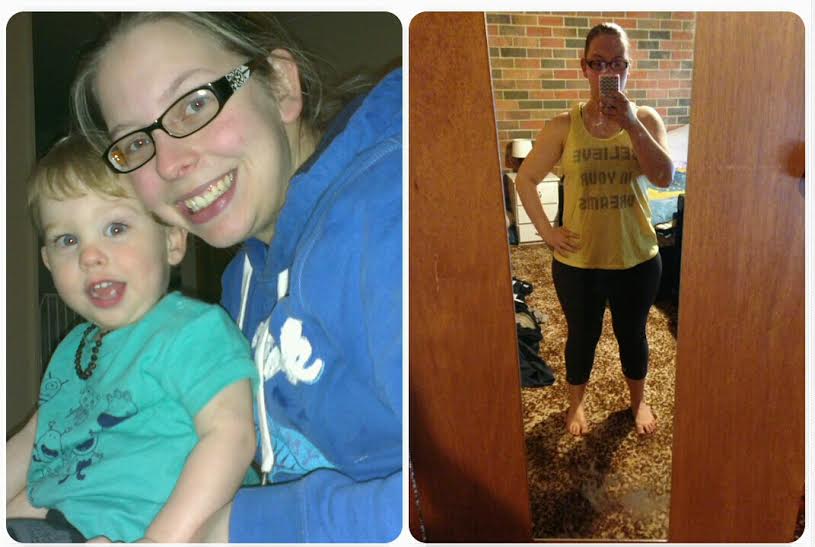 Hi, I'm Jess and I am a Lose Baby Weight Motivating Mum for August.
I have 3 beautiful children – 2.5 year old boy/girl twins and a 6 month old boy.
My motivation to lose weight started after I gave birth to my third child 6 months ago.  I lost 8kgs due to morning sickness while pregnant with him. However, shortly after his birth, my appetite returned and therefore so did my bad eating habits. I was constantly gorging myself on chocolate, white bread, lollies and pretty much anything I could get my hands on. I used breastfeeding as an excuse and in my head justified my bad eating habits.  The motivation came when it came time to 'dress up' for an event to find that none of my clothes fit me and even when I went clothes shopping, I could not find anything that I looked nice in.
I started using the Lose Baby Weight Healthy Mummy Smoothies in late May and have lost about 6kgs. I chose the smoothies to 'kick-start' my weightloss and because they were 'breastfeeding friendly' I decided that I had nothing to lose. The results have been fantastic. Not only have I lost weight, but my milk supply has been boosted and my energy levels are at an all time high.
I usually exercise when all of my kiddies are asleep during the day (I'm lucky that the twins still sleep for 2-3 hours!). This usually involves a HIIT workout, a cardio workout or Zumba fitness. Recently, I have been getting out and about when I can in my lovely rural setting and jogging/walking. One of my friends is an awesome PT and has been guiding me through workouts to build up my fitness and encourages me to try new things.
I am determined to get down to 60-65kgs which was what I weighed when I met my husband (I was 18 mind you!). Join me in the 28 Day Weight Loss Challenge and let's do it together.
I want to be fit and healthy when we decide to start trying for baby number 4 (our final baby). Thank you for having me as a Motivating Mum and I can't wait to continue on this journey!
Jess
Need to stock up on Healthy Mummy Smoothies? Then see our shop here
And join our 28 Day Weight Loss Challenges here