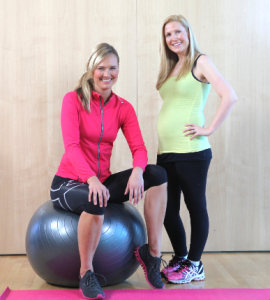 We are excited! We are expanding our post pregnancy exercise experts and we are absolutely delighted to be able to introduce our new pilates and core expert and trainer to our Lose Baby Weight & The Healthy Mummy Team.
Plus over the coming weeks we are going to be bringing you new and fresh content, advice and videos to show you the safest exercises to do post pregnancy, when to start exercise and how you can get your body looking fantastic for summer.
The focus will 100% be on safety and post pregnancy exercise as so many mums can do too much too soon and end up with dangerous injuries.
Our new trainer is Sol Walkling and we are beyond excited that she has come on board and will be a huge asset to everyone using the Lose Baby Weight pregnancy weight loss plan.
Sol has years and years of experience in safe post pregnancy exercise and also specialises in yoga and pilates and we are very luck to have her on board.
Please see Sol's profile below and next week you will see Sol's first video with us and over the coming weeks and months we will be bringing you instructional and extensive videos demonstrating how to regain your tummy, safe exercises for the core, exercises for the pelvic floor, exercises for the hips, bum and thighs, how to burn all over body fat, how to tone your arms, how to strengthen your back and more!!
Sol Walkling – Lose Baby Weight Personal Trainer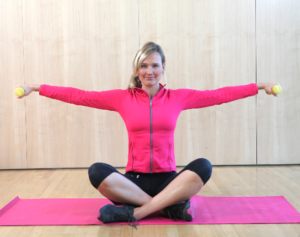 With 8 years experience in Pilates, Sol draws on a diverse sports background spanning gymnastics, dance, yoga, martial arts, basketball, fencing, running and cycling and is a core exercise expert.
Sol holds certifications in Stott Mat and Reformer Pilates, Cardiolates, Pelleres, Fitness and ensures through constant continued education and research that her private client sessions, group classes, articles and videos follow best practice while inspiring others to exercise and look after their minds and bodies in a more holistic way.
As a core expert, she currently helps rehab patients, post pregnancy mums, athletes and general groups achieve better muscle balance, improved posture, stronger core and enhanced athletic performance
Her body of work includes training with Paraolympic gold medal swimmer Ben Austin and the Wests Tigers, Core Isolators DVDs, covers and spreads in well-known magazines such as Australian Women's Weekly, Marie Claire and Cosmopolitan and appearances in movies and on TV including Today Tonight, Nine News, Kerri-Anne Kennerly and the popular Fernwood health club.
She also regularly writes articles, presents and blogs for wellbeing, fitness and lifestyle clients, such as Run For Your Life, Women's Health, Women's Running,The Healthy Mummy, Trail Run Magazine, Core Isolators, Pelleres and Habitus and is now one of our Lose Baby Weight & Healthy Mummy trainers – we are all very lucky to have her on board!!
If you are ready to lose weight then the Lose Baby Weight plans offer a healthy and safe exercise and diet routine. And don't forget to check out our current promotions and discounts page to see what specials we have on this week on our Healthy Mummy product range