When your child's birthday rolls around, excitement can turn to anxiety as you start wondering what on earth you should serve the kids to eat at the party.
If, like many mothers, you don't want to offer a load of sugar-laden food and overly processed snacks, try some of our ideas below from our Healthy Kids Cookbook.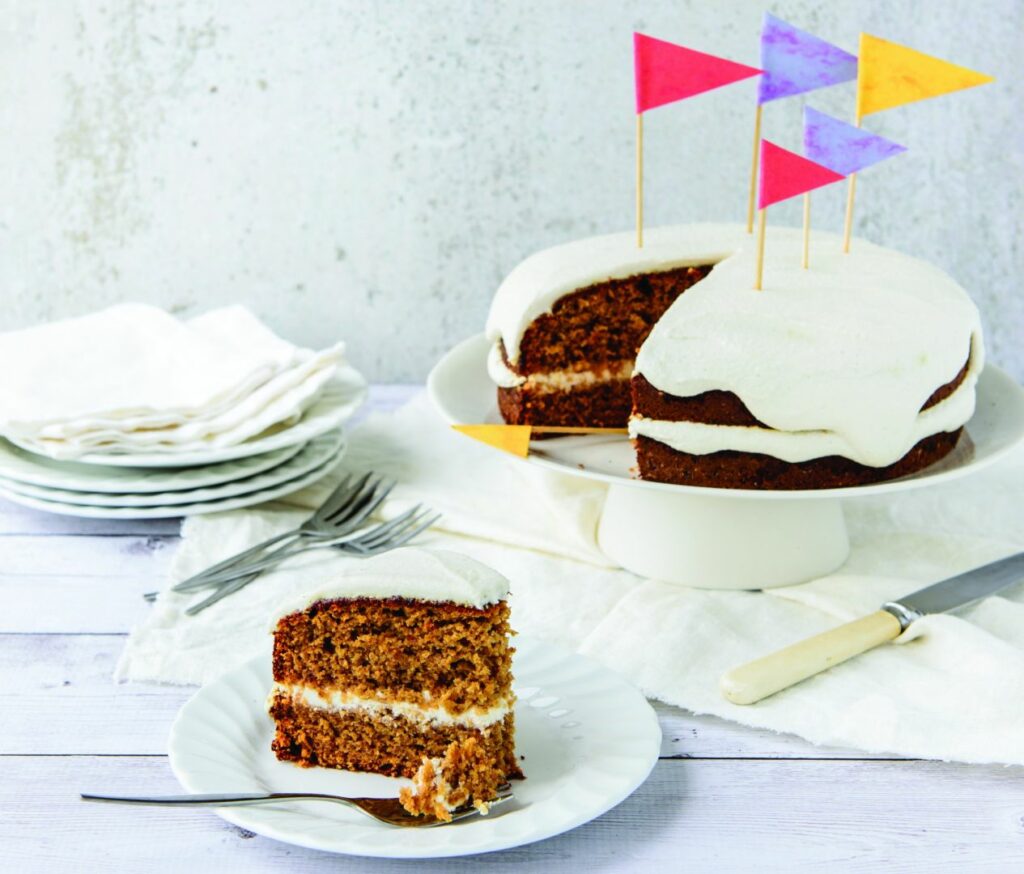 Haven't got a copy of the book yet? Click here to find out more.
1. Fruit Dipping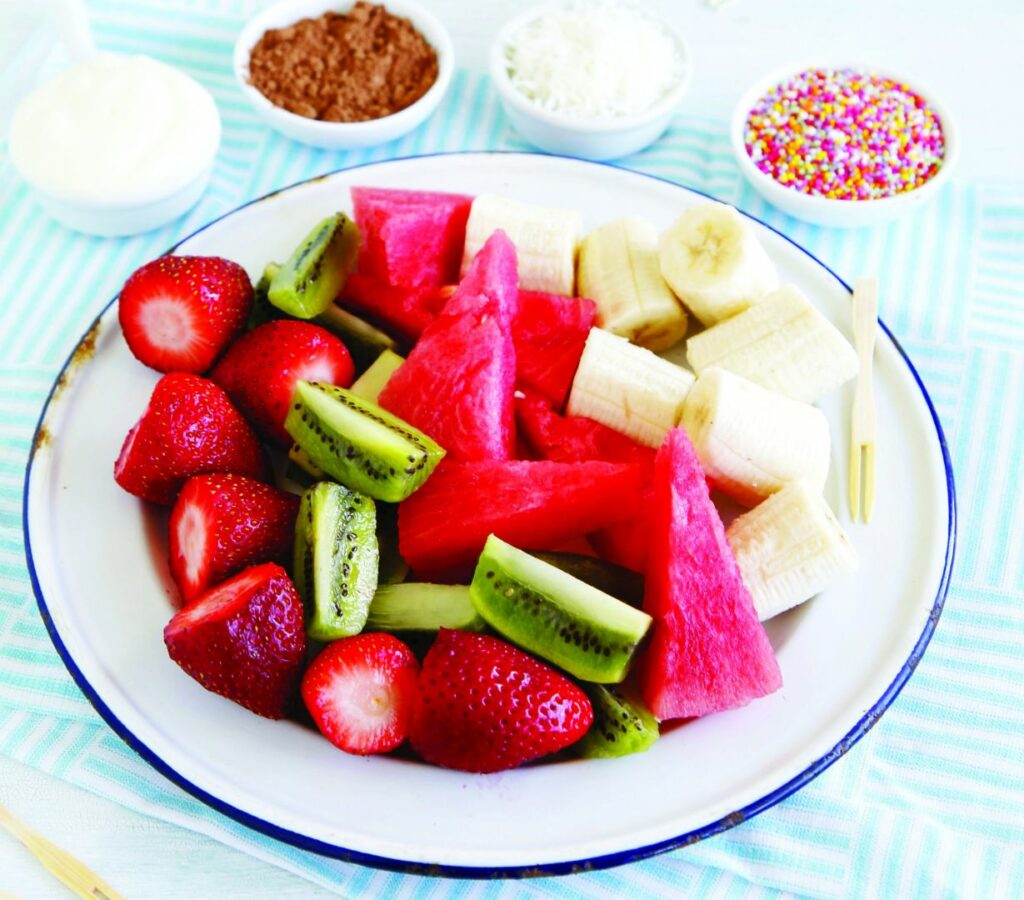 Kids love to dip, and this healthier treat sees them enjoying lots of fresh fruit as well as the variety of sauces and sprinkles.
2. Chocolate Crackles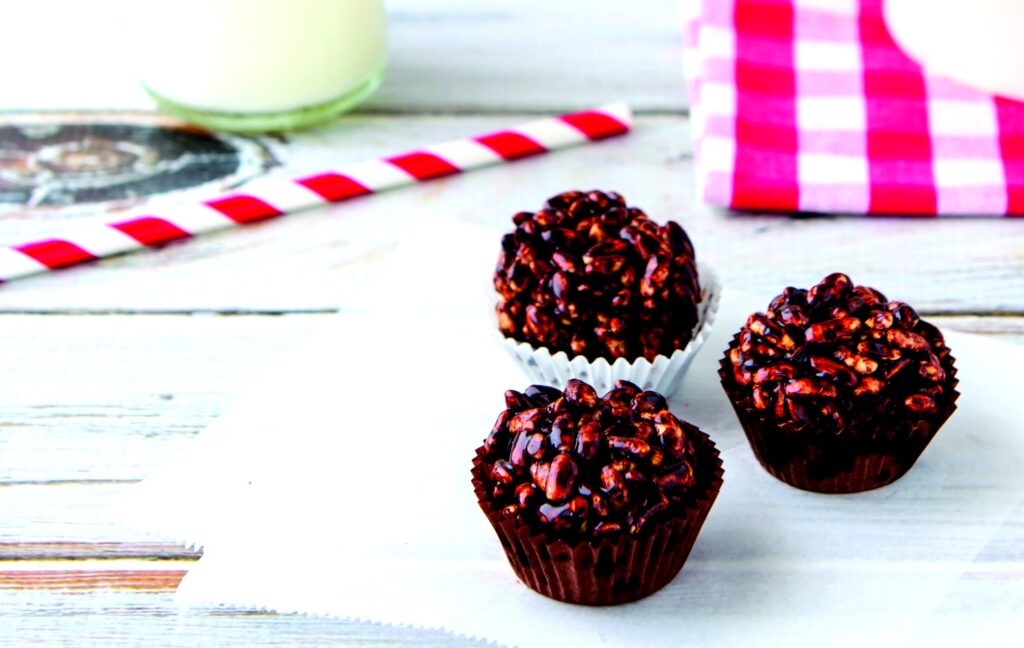 Use maple syrup or rice malt syrup to sweeten these classic party treats. Just 4 ingredients and you're on your way to super-mum status.
3. Natural Jelly Cups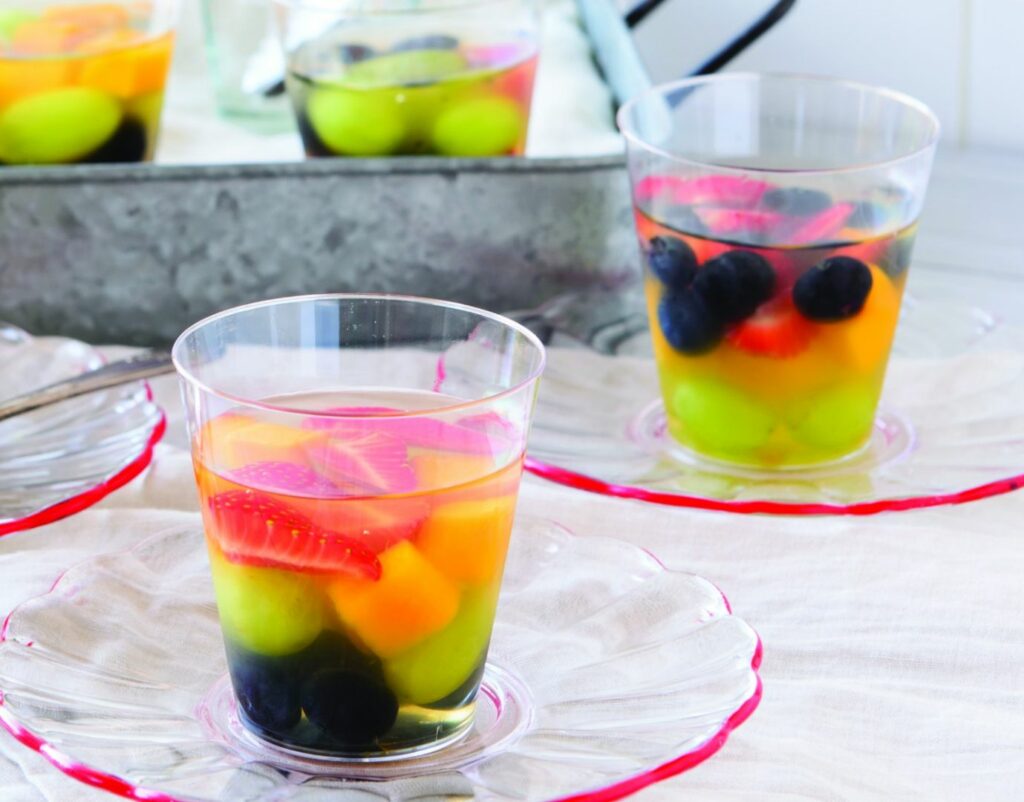 Today we are sharing a recipe from our Healthy Kids Cookbook for some natural jelly cups. Store bought jelly crystals are packed with sugar, artificial colours and flavours. Making your own jelly is fun, simple, and allows you to add a variety of colourful fruits to suit your party colour theme. The kids will love helping you prepare these for their party.
Ingredients
1-2 cups fresh fruit (grapes, strawberries, blueberries and mango)
1⁄4 cup cool water
1 tbsp gelatine powder
1⁄4 cup boiling water
1 1⁄2 cups quality fruit juice (diluted with half coconut water, if desired)
Method
Hull and quarter strawberries, peel and cube mango.
Layer berries, grapes and mango into the base of 8 small cups.
Pour cool water into a medium bowl and sprinkle over gelatine. Set aside for 5 mins to soften.
Add hot water and stir until gelatine is dissolved and liquid is clear.
Add juice and stir.
Pour liquid evenly into cups and refrigerate for 2 hours.
Serves 8
Like the sound of these recipes? They're all available in our jam-packed Healthy Kids Cookbook, available here.
4. Fairy Bread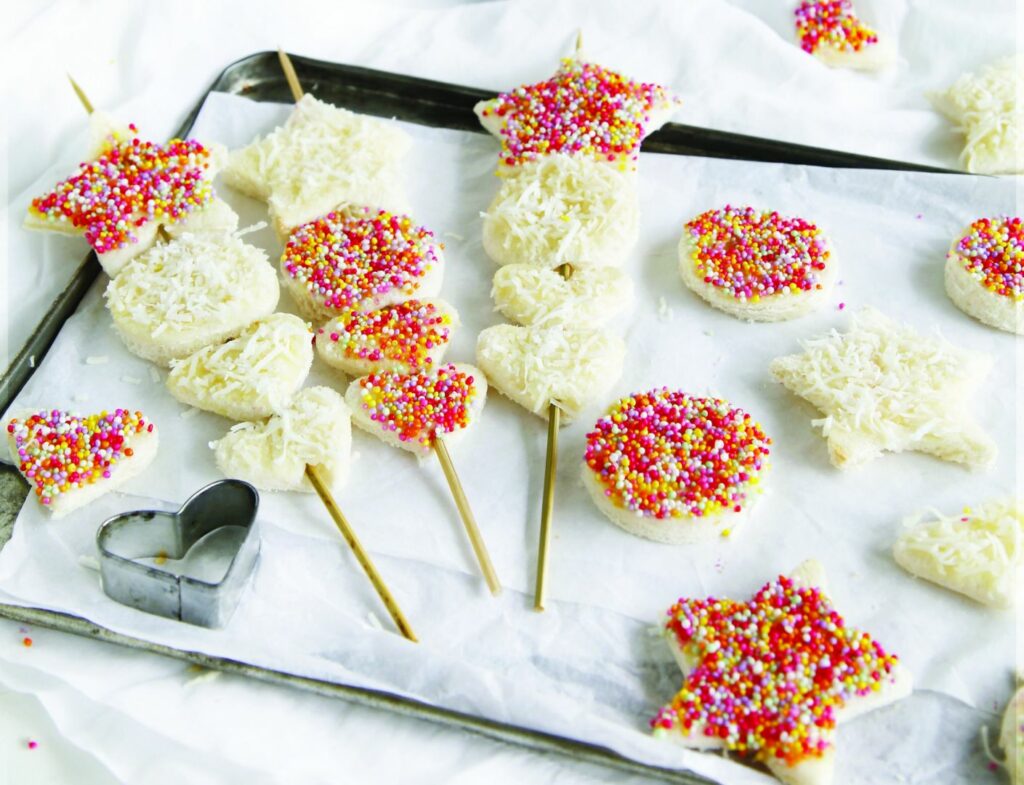 You can now buy natural sprinkles which aren't full of colours and preservatives. Choose high fibre white bread so that the children are getting some health benefit. Add to the fun by letting the kids cut the bread into shapes and thread on to a skewer.
5. Mini Pizzas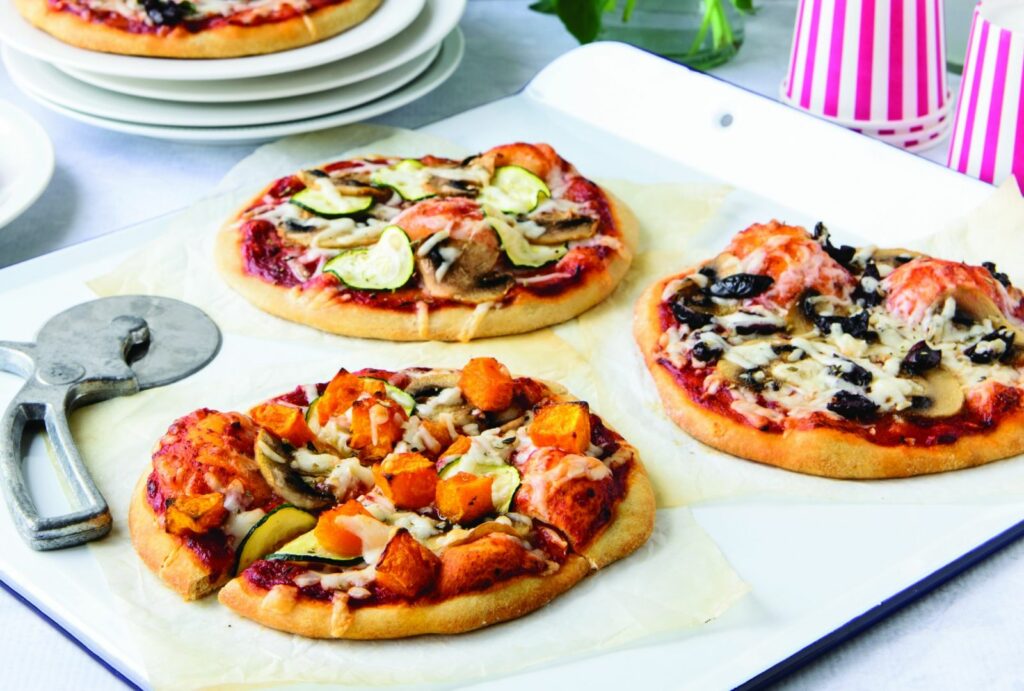 You can set up a table of ingredients to allow older kids to make their own personalised pizza, or just offer a selection of pizzas with different toppings to smaller party goers.
6. Banana Birthday Cake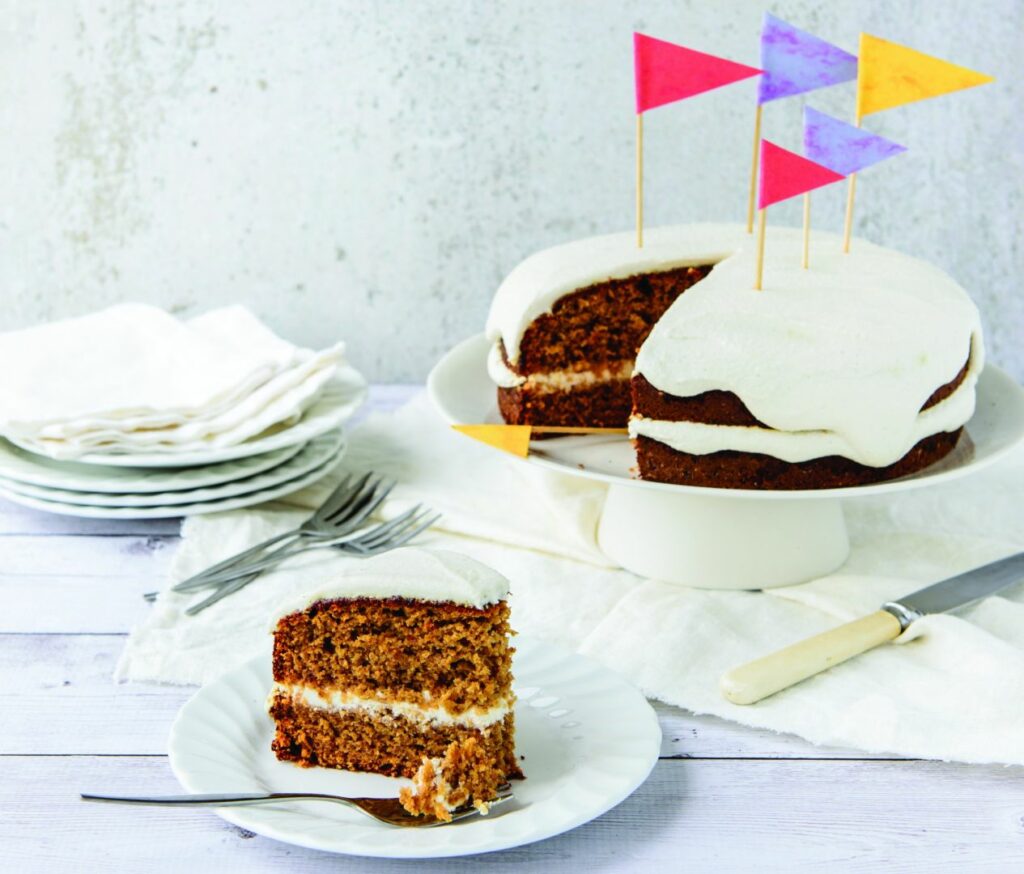 This show-stopping cake can be decorated to fit any party theme. Sweetened with dates and bananas, it won't disappoint even the most cake-savvy kid. You could even make it as cupcakes if you prefer, to make it easy for the kids to grab some birthday cake and get back to playing games.
xx
Easter is nearly here and if you are worried about sugar & calorie overload this Easter then NEVER FEAR – the Healthy Mummy is here!
And this April – straight after Easter, we are running our 28 Day Weight Loss Challenge SUGAR DETOX SPECIAL
Designed to help you detox from Sugar and lose weight
Enter your details below to get your FREE Easter Recipe Sampler from our 28 Day Weight Loss Challenge which is created especially for busy mums.