With tangy flavours like raspberry and mint, these bites are an ideal snack to keep you going between meals.
Healthy Mummy member Shelley loves sharing her brilliant creations with the Healthy Mummy Community, and this one looks like an absolute winner!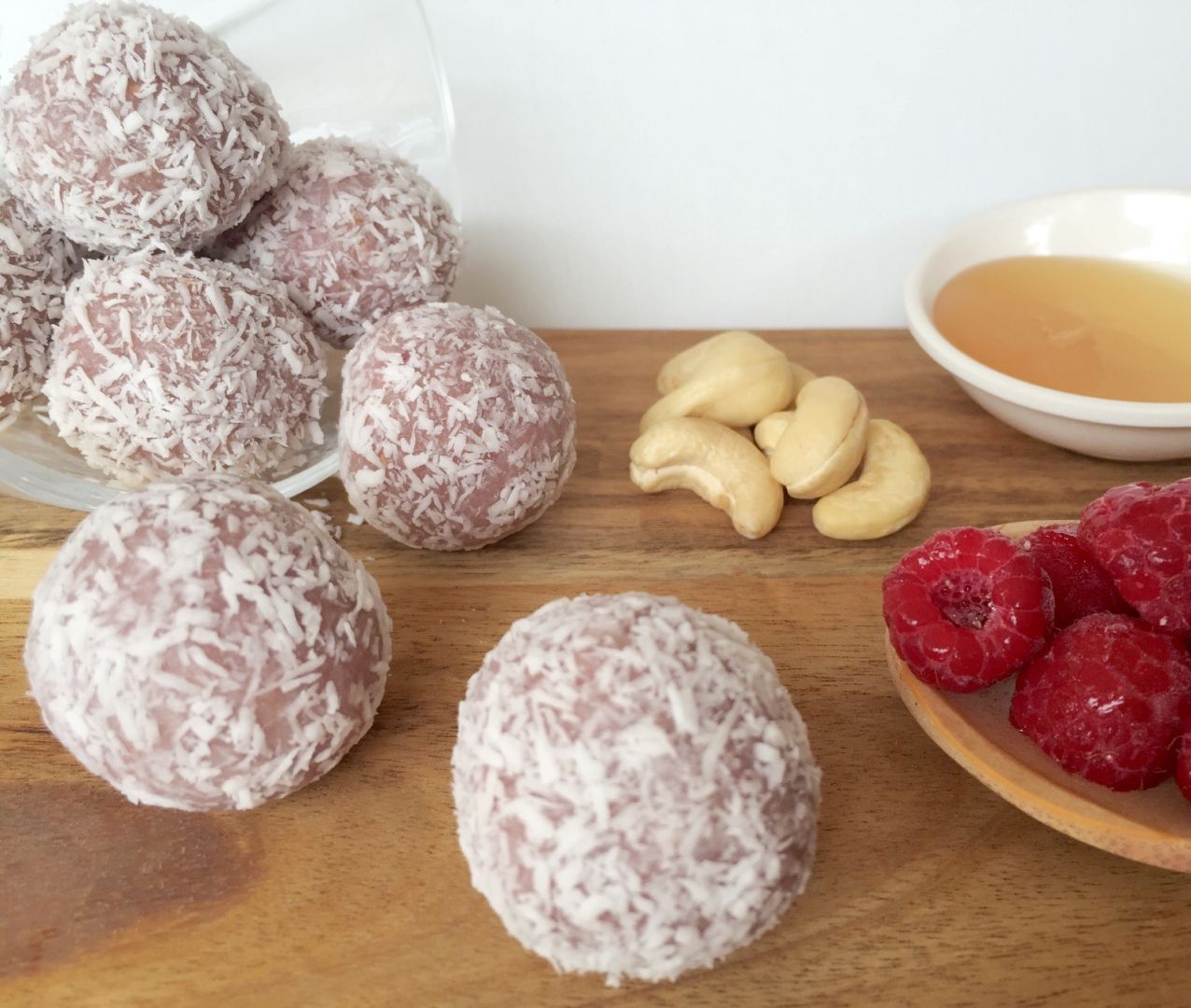 Honey Mint Bites
Ingredients
¾ cup cashews (for best results, soak in water for approx 4 hours then drain)
½ cup coconut
½ cup almond meal
¼ cup frozen raspberries
3 tablespoons honey
1 teaspoon mint essence
1 teaspoon vanilla
1 teaspoon water
Method
Blitz cashews, coconut and almond meal
Add raspberries, honey, mint, vanilla and water and blitz until well combined
* This is a very sticky mixture so I suggest you place the mixture in the freezer for up to 30 minutes before rolling into balls.
Roll into balls (or you can make into a slice) and pop in fridge or freezer to set.
Can be stored in fridge or freezer.
Makes 16 balls, 82 calories each