Making your own snacks to include in your healthy eating plan is a great way to ensure your pregnancy weight loss isn't derailed by snacking on high calorie foods.
When the need for a snack strikes, having your own healthy, home made snacks on offer is a great way to avoid processed, high- sugar, low-nutrition snacks like chocolate bars, packaged cakes and tubs of ice cream.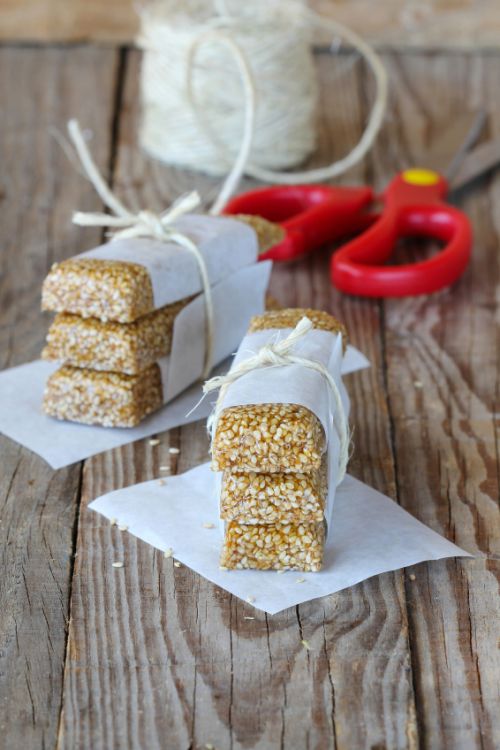 These sesame bars are super simple to make, require no baking and are great to take to work, serve at parties or have on hand when the afternoon snack attack strikes!
Ingredients:
2 cups sesame seeds
Half cup shredded coconut
Half cup almond meal
Half cup tahini
Quarter cup coconut oil
Third cup honey
1 teaspoon vanilla essence
A pinch of salt
Method:
Combine the sesame seeds, almond meal, coconut and salt in a large bowl.
Fold in the coconut oil, honey, tahini and vanilla essence and stir to combine.
Once the mixture has been well combined, put the mixture into a large baking tray or dish.
Use your fingers (or the back of a spatula) to press the mixture down into the dish or tray, so that it's compacted and there are no gaps.
Cover with a lid or cling film, then put in the freezer to set.
Remove the tray from the freezer after an hour, and allow to slightly thaw, then cut into squares or rectangles and serve immediately.
Serves: 15 (one bar = one serve). Calories per serve: 225
Every month on the 28 Day Weight Loss Challenge, we run a BRAND NEW 28 Day Menu with a different theme so you NEVER get bored! Next months theme is the SLOW COOKING! – Perfect for the chilly winter weather and still just as healthy. If you are curious about the 28 Day Challenge recipes then we have a 28 Day Challenge recipe pack for you to try HERE.
You can see lots of more results and you can join here too
Ash Loses 26kgs (57 pounds) on 7 Challenges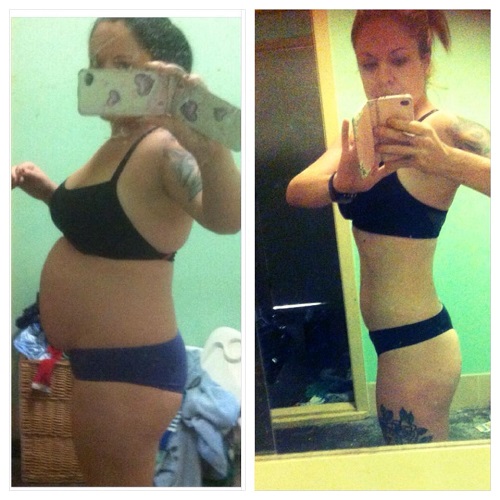 Ash says: "The 28 Day Challenges have changed my life. This was never a diet but a complete lifestyle change for me, and I committed to it 100% I've never experienced such a positive experience as I have with this plan IT WORKS. It's perfectly put together for mums and so manageable."
Take control of your health and get rid of those unwanted kgs for good.
Join now
You won't regret it!