Bliss balls are the perfect snack for warding off hunger between meals. Packed with nutritious ingredients and tasting delicious, these low-calorie sweet treats are super popular on The Healthy Mummy 28 Day Weight Loss Challenge.
And the Choc Dipped Peanut Butter Balls are mouthfuls of heaven! Cashews, rolled oats and peanut butter combine for a satisfying indulgence.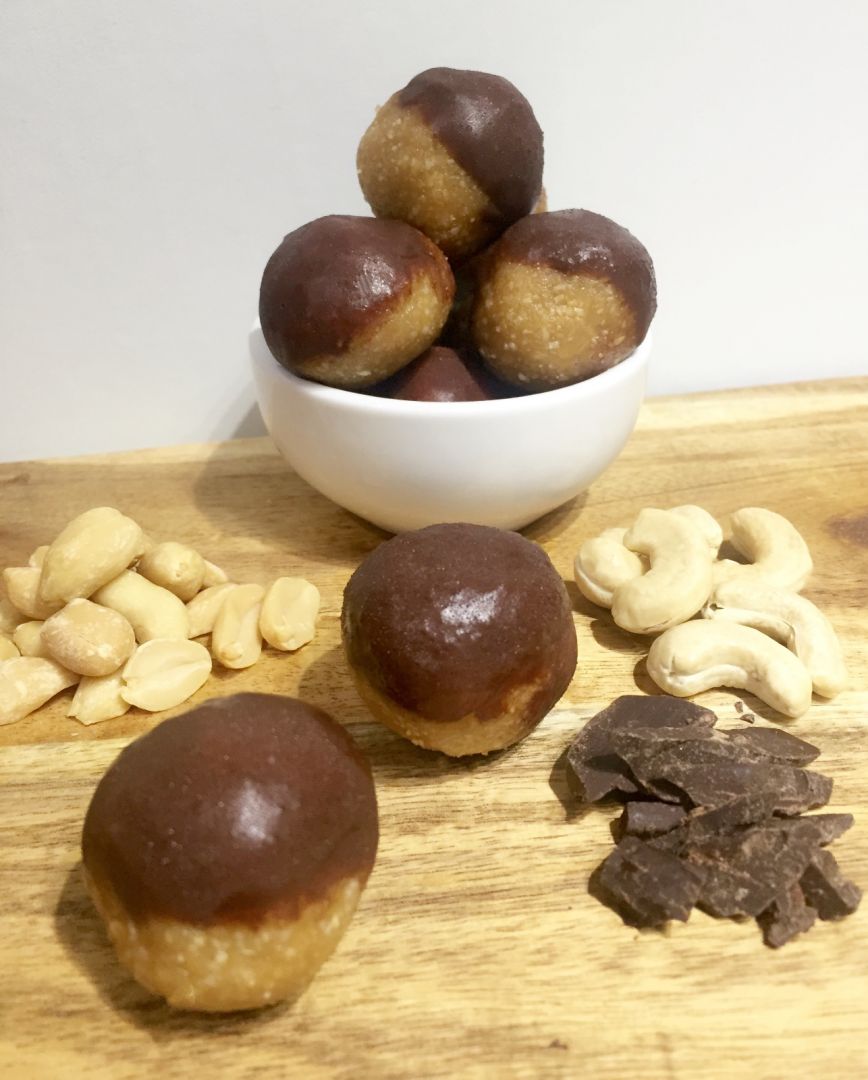 Choc Dipped Peanut Butter Balls
Ingredients for Balls
1 cup raw cashews
1 cup rolled oats
¼ cup honey (can substitute with maple syrup, rice malt syrup, agave etc but will adjust calorie count)
½ cup peanut butter (I used Mayvers crunchy. Calories may vary between brands)
1 teaspoon vanilla extract
1 tablespoon water
Method for Balls
Blitz cashews and oats together until crumbly.
Add honey (or your preferred sweetener), peanut butter, vanilla extract and water and blitz until well combined.
Roll into 26 balls and place on tray lined with baking paper and pop into the freezer to set.
Ingredients for Chocolate Coating
1 tablespoon cacao (can substitute with cocoa)
2 tablespoons coconut oil (liquified but cool)
½ tablespoon honey (or sweetener of choice) . You can make this 1 tablespoon of sweetener if you prefer it quite sweet but it will slightly increase the calories.
Method for Chocolate Coating
Mix all ingredients together until smooth.
Remove balls from freezer and proceed to dip each ball half way into the chocolate mixture.
Place each ball back onto baking paper lined tray to set.
Once each ball has been dipped and cooled, repeat the dipping process again so each has two coatings of chocolate.
Pop into fridge or freezer to set.
Can be kept in fridge or freezer.
Recipe makes 26 serves (approx 18 grams each), 75 calories per serve.
* If you do not wish to dip in chocolate then 64 calories each ball


Every month on the 28 Day Weight Loss Challenge, we run a BRAND NEW 28 Day Menu with a different theme so you NEVER get bored!
Next month's theme is WINTER! – Perfect for the chilly weather, SUPER easy to whip up and still just as healthy.
If you are curious about the 28 Day Challenge recipes then we have a 28 Day Challenge recipe pack for you to try HERE.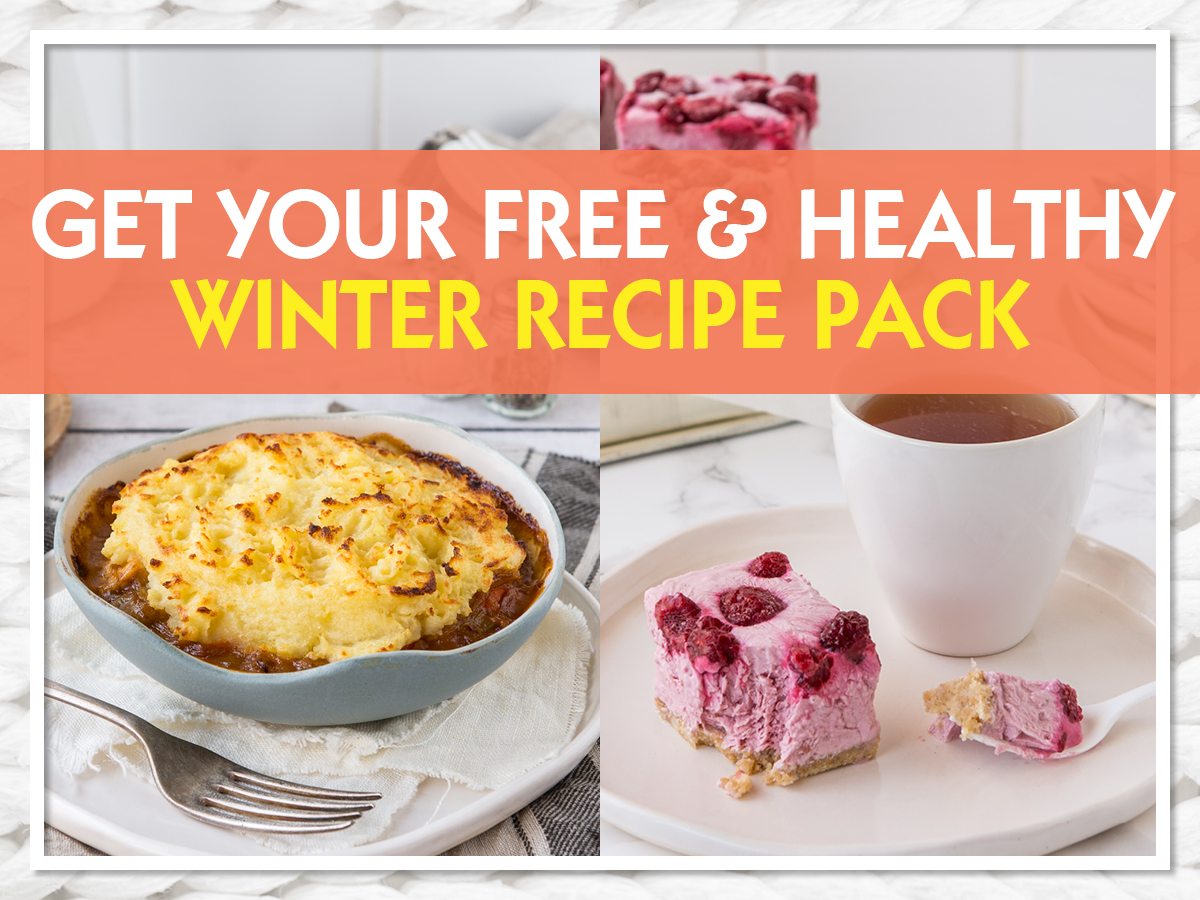 Find a delicious range of healthy recipes, packed full of energy boosting ingredients and nutrients together with easy to achieve exercise.