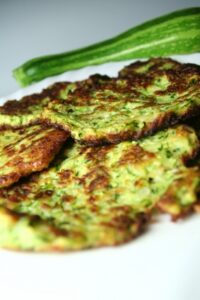 We all know how important regular snacking is, when it comes to losing weight and eating healthily, but sometimes finding tasty food that's filling AND nutritious can be difficult. When working out what to snack on, there are a couple of things we need to take into consideration. These are the nutritional content of the snack and the number of calories it contains.
The nutritional content of the snack refers to the breakdown of things like carbohydrates, protein and other beneficial elements that can be found in what you choose to eat. For example, a piece of fruit is going to have a better nutritional content than a fun size milky way. When choosing a snack for weight loss, you ideally want to look for something that has a good balance of carbs and protein, to keep you feeling full and satisfied. Things like fibre are also a great addition to your snack. You can check out some weight loss friendly snack options here.
The calorie count of your snack is also something to take into consideration. The amount of calories your snack should roughly be, depends on how many calories you are trying to eat per day. This varies wildly between individuals. What's important to remember is that a snack is not a meal, so should not contain the same amount of calories that you'd eat at lunch or dinner. As a rule of thumb, 150-200 calories is generally around the number that a weight loss friendly, healthy snack should contain.
These easy to make, family friendly zucchini fritters are packed full of fibre rich veggies, complex carbs for slow burning energy and protein from the eggs and cheese. While we used zucchini and spinach, you could add anything you happened to have around the house. Carrot or broccoli would both be great options.
Enjoy!
Ingredients
3/4 cup zucchini, grated

1/2 cup spinach leaves, shredded

2/3 cup cheddar cheese, grated

1 large egg, beaten

4 tbsp plain wholemeal or spelt flour

zest from 1 lemon
1/4 cup mint, chopped
Pinch of sea salt (to absorb water from the zucchini)
2 tbsp olive oil
Directions
Place grated zucchini in a colander/strainer and sprinkle with salt.

Allow to sit for 10 minutes then use your hands to squeeze out all the excess moisture.

Place zucchini in a large bowl and add the other ingredients.

Use your hands to combine well and form into small patties (mixture should make 12-14 fritters).

Heat a large frypan over medium/high heat and add the 1 tbsp of the olive oil.

Cook half the fritters, turning after a couple of minutes.

Set aside on absorbent kitchen paper once golden brown.

Add second tbsp of oil to the pan and cook remaining fritters.

Serve with a side salad or on their own.
Makes approx. 12 fritters – Cal per serve – 55