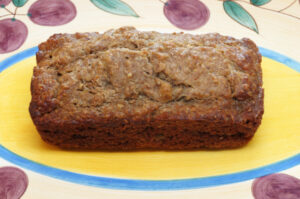 When it comes to healthy eating and weight loss, research shows that we form our attitudes and relationship with food from a very young age. Good, not so good, or in between, there's a good chance that the way we think about certain foods or food groups stems from observing people like our parents, caregivers and siblings.
One of the things we learn from our childhood is to classify food as 'good' or 'bad'. 'Good' food is usually your healthy proteins, veggies and fruit while 'bad' foods are the more processed, sweet and/or salty options that were 'sometimes' foods when you were growing up. We tend to carry this idea with us as we get older and as we become exposed to more foods, find our 'good' and 'bad' groups growing.
When trying to lose weight or follow a new diet, we initially remove anything we consider 'bad' from our diet. While cutting down on processed, high calorie and generally lacking in nutritional value foods is a great thing for weight loss, it sometimes means that we miss out on some of our favourite things.
This doesn't always have to be the case though. By reworking some of the foods we'd usually put on our 'bad' list, we are able to enjoy them AND stick to our healthy diet. It's a win win situation. The key is to look at the foods you love (that might be a little bit naughty) and work out if there is a way that they can be made both tasty AND nutritious.
This isn't always possible (soft drinks and highly processed lollies are unsalvageable!) but other foods, like banana bread, actually have a lot of good components and by making a few switches can be made into a weight loss friendly morning or afternoon tea.
This recipe uses whole grains, coconut and spices like cinnamon for loads of flavour, without anything artificial. The ripe bananas and honey add plenty of sweetness, without the need for added sugar, while including egg, seeds/grains and LSA adds dense protein, making this a tasty and filling choice.
Enjoy!
Ingredients
1 cup buckwheat flour

1 cup LSA

2 large eggs, beaten

3 ripe bananas, mashed well

1/3 cup coconut flakes

4 tbsp olive or coconut oil

2 tbsp honey

2 tsp cinnamon

1 tsp natural vanilla extract

1 tsp baking powder
Directions
Preheat the oven to 180C.

Place mashed bananas, eggs, oil, honey and vanilla into a large bowl and stir well to combine.

Fold in the buckwheat flour, followed by the LSA mix, baking powder and cinnamon


Add half the coconut and stir to combine.

Line a loaf tin with non stick baking paper

Sprinkle remaining coconut over the top.

Place in the oven and bake for 40-50 minutes or until a skewer inserted into the loaf comes out clean.

Once golden brown and cooked through, remove from the oven and allow to cool on a wire rack before serving.
Makes approx 10-12 slices (depending on thickness) – Cal per slice – 210
If you are ready to lose weight then the Lose Baby Weight plans offer a healthy and safe exercise and diet routine.
And don't forget to check out our current promotions and discounts page to see what specials we have on this week on our Healthy Mummy product range