We have another yummy recipe submission for the Healthy Baking Competition that we are running on our Private Facebook Support Group where members can send in their own super creative, healthy and YUMMY baking recipes that can be enjoyed while following a healthy eating plan.
A big thank you to Jenni Henderson for submitting her YUMMY AND EASY  Healthy Summer Roll Bliss Balls recipe.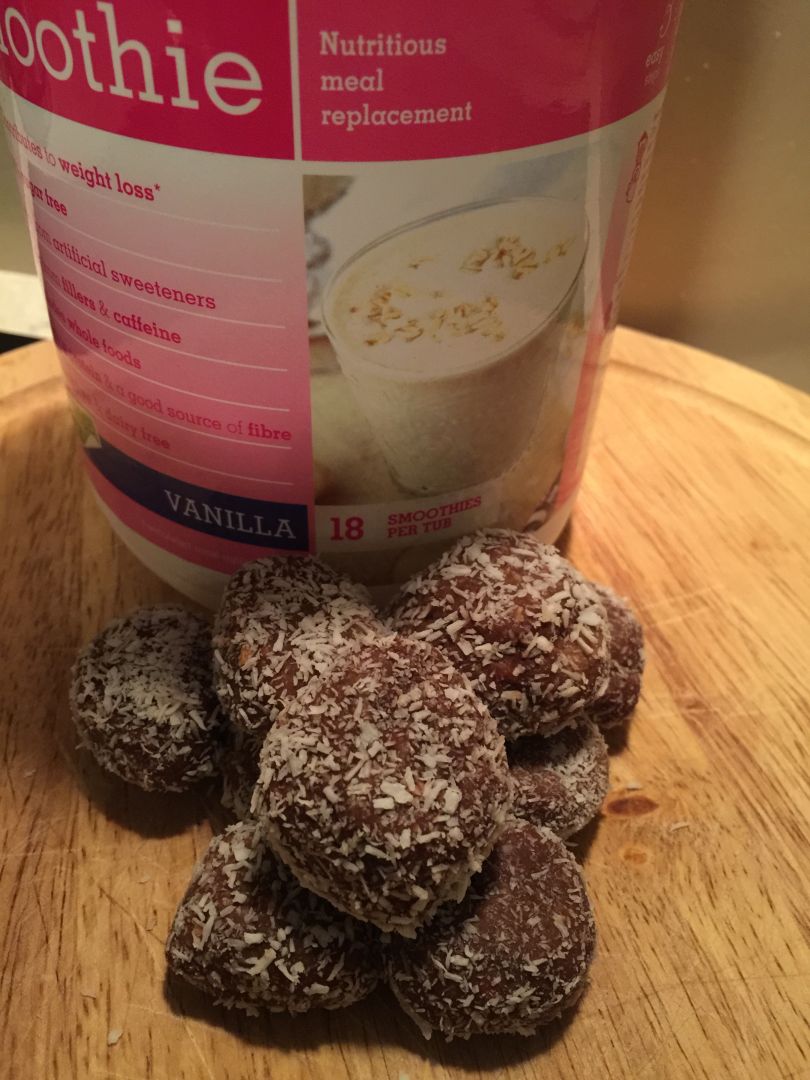 Ingredients
30 grams sunflower seeds
45 grams quinoa flakes
140 grams honey
130 grams crunchy natural peanut butter
75 grams dark choc chips
25 grams dessicated coconut (to roll in)
Method
Thermomix Method
Add Healthy Mummy Vanilla Smoothie mix, sunflower seeds and quinoa flakes-15 secs/speed 7
Put aside for later
Add honey -3 mins/90 degrees/speed 2
Add peanut butter -15 secs/speed 4
Add reserved Smoothie mix and choc chips-15 secs/rev/speed 4
Act quickly and remove from bowl onto chopping board or bench and roll into 20 balls.
Self clean thermomix bowl while rolling balls.
Food Processor Method
Process Smoothie Mix, sunflower seeds and Quinoa flakes until well combined.
Heat honey in a microwave bowl until runny then mix in your peanut butter.
Add to the food processor with choc chips and combine all ingredients until well mixed and then roll into balls.
Makes 20 balls
111 Calories per ball
Do you love snacks and desserts?
Get your FREE dessert recipe sampler from our 28 Day Weight Loss Challenge by clicking here



Or you can join the challenge directly here 
Results from mums on the 28 Day Challenge
Mums lose an average of 4-6kg (8-13 pounds) on our 28 Day Challenge and below are some of the amazing results from mums JUST LIKE YOU who are already using the 28 Day Challenge and losing tummy fat – make the change and join them today too!
You can see lots of more results and you can join here too
Casey lost 22.3kg* (48 pounds)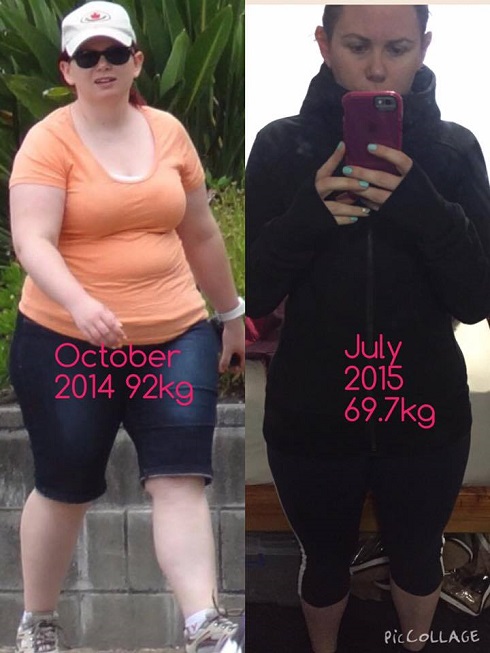 Casey says:
"I tried another very popular weight loss program and it didn't work. It was full of processed sugar laden foods and I thought this can't be right! I'm starving! I had followed LBW on Facebook but couldn't get my head around "more food is less weight" and was too scared to try it.
In FEB I did! And thank god! Because all of a sudden everything just "clicked" and made sense!! How could I have lived my life as a big girl! Surely it can't be this easy!! Well it is. Thanks to the LBW team I'm almost (about 8 kg) from my goal weight! I have popped the scales away for 100 days til summer!! Here is to a healthier me – for the rest of my life!!
Join here
You won't regret it!