Finding healthy snacks that you can enjoy with the kids is not as difficult as you might think.
Even though children these days are bombarded with advertising messages for fast food, sugary soft drinks and less-than-healthy snacks – there are still ways to encourage them to eat healthy food.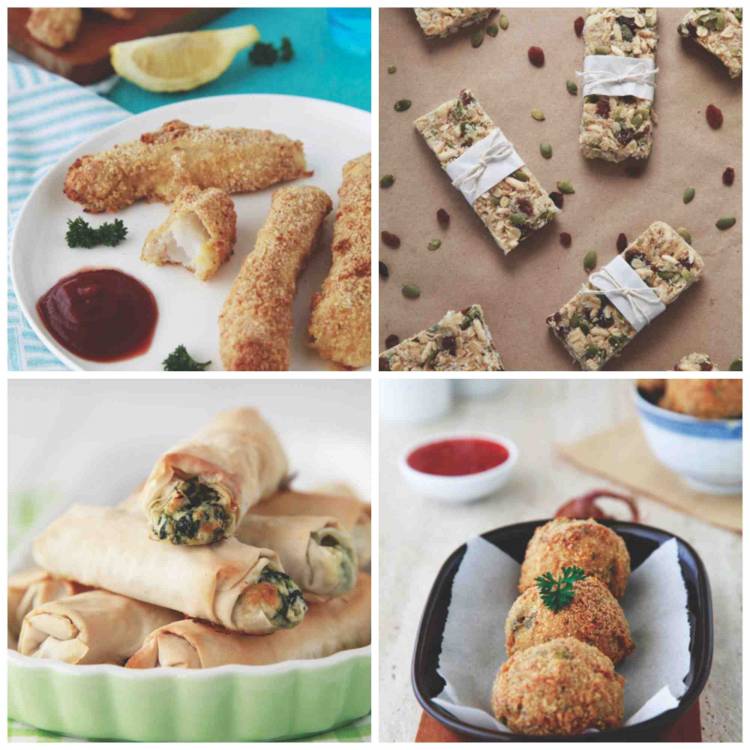 Getting your kids involved in the cooking process is a great way to spark some interest.
We love letting little ones help to prepare these Pirates Fingers from our Spring & Summer Cookbook (recipe below) – also known as Spinach and Ricotta Filo Rolls.
Little ones can help to mix the ingredients together or spread out the pastry. Older kids can crush some garlic, roll the filo up or even help cook the spinach.
Our Spring & Summer Cookbook has loads of kid-friendly recipes such as homemade fish fingers, baked risotto rice balls and even some muesli bars that will give the commercial brands a run for their money!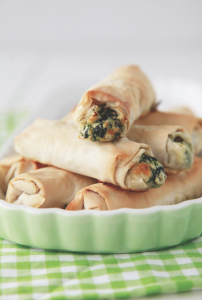 Ingredients:
10 sheets of filo pastry
Olive oil spray
1 tbsp olive oil
2 garlic cloves
6 cups of baby spinach
500g ricotta
1 cup Parmesan cheese
1 tsp nutmeg
Directions:
Heat your oven to 180C and line a tray with baking paper.
Carefully make 2 pils of 5 sheets of filo pastry, spraying each sheet with oil.
Cut each pile into quarters.
Heat oil in a frying pan and cook garlic and spinach until spinach is wilted. Set aside to cool.
In a bowl, combine the ricotta, Parmesan, nutmeg and cooled spinach mixture.
Place even amounts of ricotta mixture on each filo square and roll up to make an enclosed parcel. Spray the outside.
Bake for 15 minutes or until the outside is golden brown.
Cut in half to allow to cool and serve.
Makes: 8 rolls. Calories per roll: 250.

Need to stock up on Healthy Mummy Smoothies? Then see our shop here
And join our 28 Day Weight Loss Challenges here