Our June 28 day weight loss challenge theme during Winter is SLOW COOKED, so this recipe is perfect to get you ready for it.  Tender chicken and full of delicious Asian flavours, this chicken dish is a winner.  Best of all it's only 320 per serve INCLUDING the rice.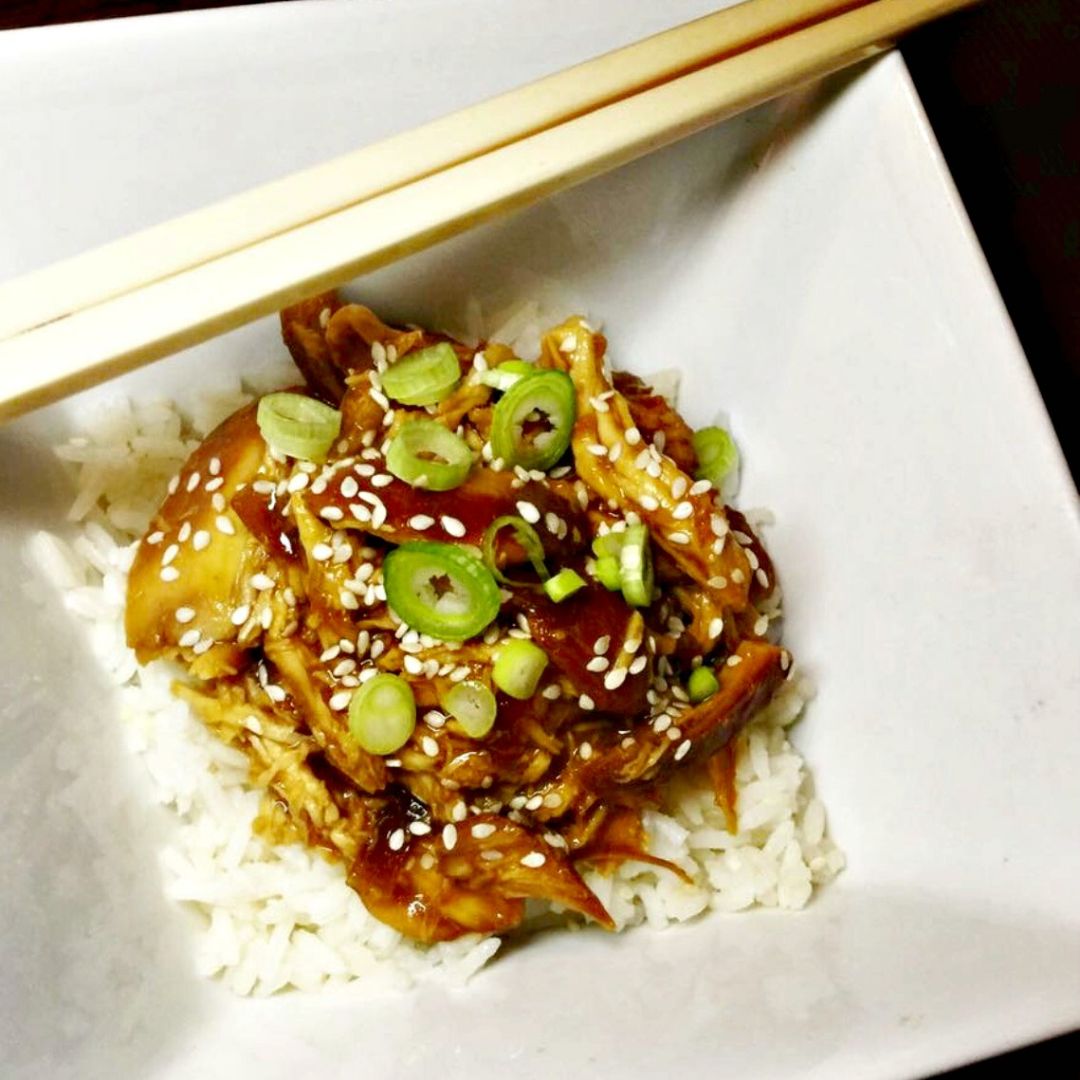 Ingredients
2 Large Skinless Chicken Breast
½ Onion, diced
1/3 cup Gluten free soy sauce
1/3 cup honey
½ cup of water
1tbsp Minced Garlic
1tsp Minced Ginger
Juice of a small lime
Rice of choice
1tbsp Cornflour, mixed with a little water
Sesame seeds and spring onion to decorate
Method
Place chicken breast in the bottom of your slow cooker
Add the diced onion over the top
Mix soy sauce, honey, water, ginger, garlic and lime juice all together and pour over the chicken
Set your slow cooker to low and cook for 6-7hrs
Once cooked, take the chicken out, and shred the meat with a fork
Cook rice according to packet instructions
Tip the sauce from the slow cooker into a small saucepan, slowly being to a boil and add the cornflour and water mix. This will thicken the sauce.
Once the sauce is thickened, pour over the chicken and mix so all the chicken is covered in the sauce
Top cooked rice with Asian chicken mixture and sprinkle sesame seeds and green onion on top
Recipe serves 5-6 depending on portion size (we suggest 1/3 cup of cooked rice per portion).
320 Calories per serve, this includes the rice
Enjoy!