Who doesn't love Rocky Road? These delicious rocky road squares created by one of our very clever Healthy Mummy readers Shelley Rob are loaded with vitamins, minerals, anti inflammatories and protein to say the least. Perfect snack to add to your healthy eating plan.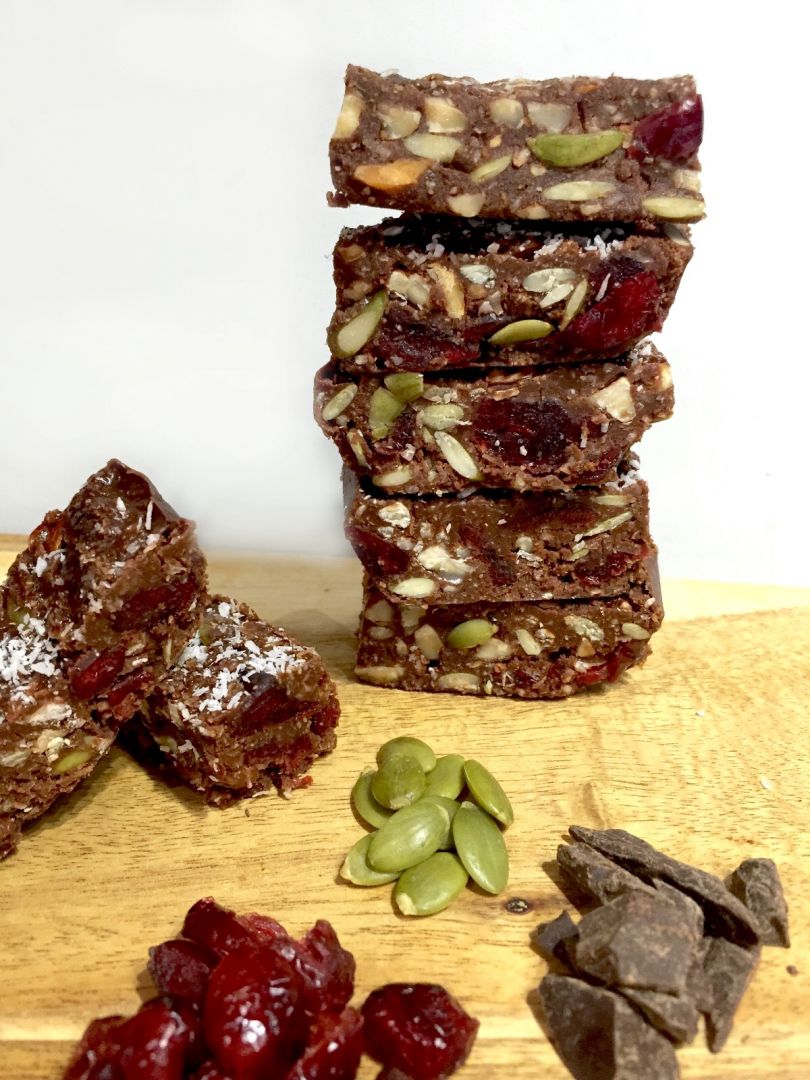 Ingredients
3 tablespoons cacao (can use Cocoa)
1/4 cup almond meal
1/4 cup coconut
1/4 cup coconut oil (melted)
2 tablespoons maple syrup
1/3 cup almonds
1/3 cup cranberries
2 tablespoons pepitas (pumpkin seeds)
Method
Mix together the cacao, almond meal and coconut until well combined.
Add coconut oil and maple syrup and mix well.
Mix in almonds, cranberries and pepitas.
Spoon into pan and smooth out the top.
Place in freezer/fridge to set.
Once set, slice into 18 pieces.
Can be stored in fridge or freezer.
Makes 18 pieces at 73 calories each