Craving something chocolatey and absolutely delectable? Then THIS IS the Healthy Mummy Smoothie for you!
Packed full of protein, healthy fats and 27 vitamins and minerals this smoothie recipe is not only a healthy meal option- it will kick ANY CRAVING to the kerb!
A huge thank you to Cat Christ for sending in this smoothie recipe.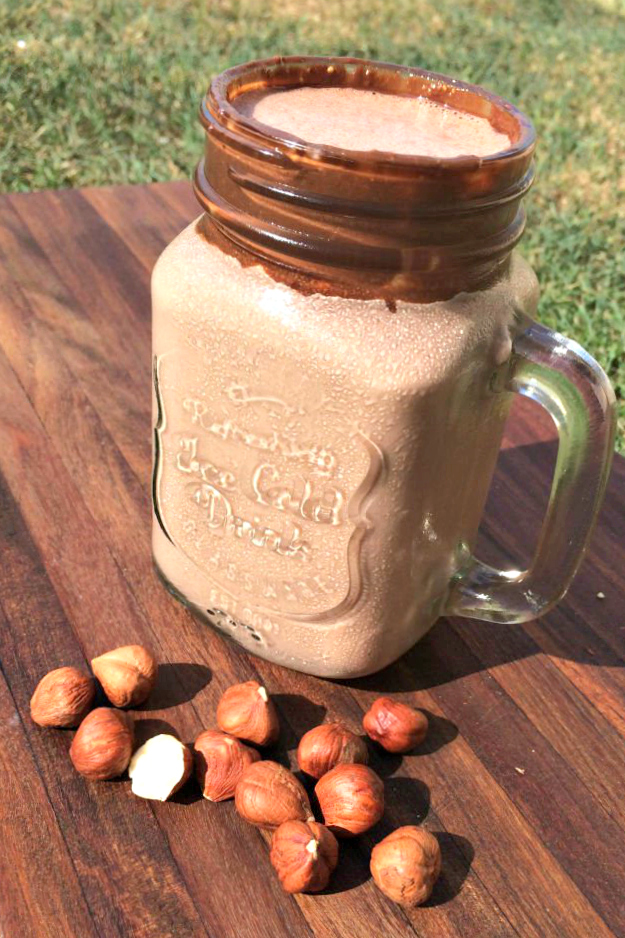 Ingredients
250ml unsweetened almond milk
1 tbsp oats
1 tbsp pepitas
6 raw hazelnuts
1 tbsp mayvers peanut and cacao spread
2 tbsp chocolate Healthy Mummy Smoothie Mix
1 tbsp cacao
Ice
Method
Add all of the ingredients to your blender BUT! only add about three-quarters of the cacao peanut spread to your smoothie mixture.
The other quarter is to be spread on the inside of your glass for the decadent effect.
Blend everything well and enjoy X
Serves 1, approx 430 calories
Recipe sent in by Cat Christ