The AMAZING Ash Petroff has done it again with this creative, mouthwatering Bliss Ball recipe! Which as always can be included into our healthy eating plans GUILT FREE!
Ash says: "Healthy "Nutella" Bliss Balls…. Yes read that right! For those times you wanna spoon Nutella from the jar in your mouth!"
Thank you Ash for sending in your recipe.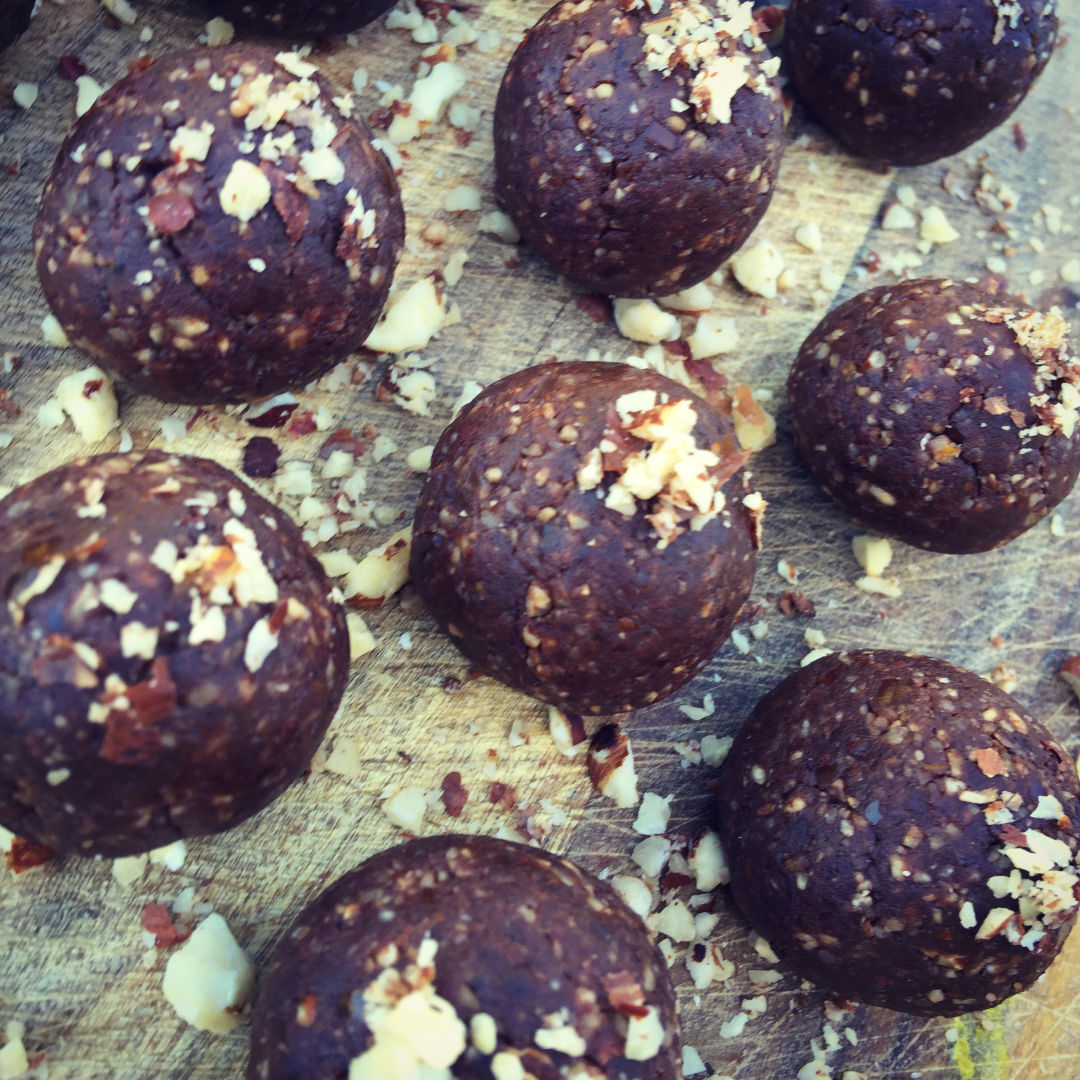 Ingredients
1 cup Pitted Dates
1 cup Hazelnuts
2tbsp Cacao
1tbsp Pure Maple Syrup
Method
Process all ingredients together in a food processor, add a touch of water if you need to.
Then use a little more than a teaspoon of mix and roll into balls.
Recipe makes 14, 90 calories for each ball.