You've made it through another week so we're here to reward you with some more eye candy. Enjoy.
David Beckham
Because, have you seen him? Husband to Victoria Beckham and Father to 3 boys and a girl, this Soccer player has helped women around the globe have a sudden interest in Soccer. We especially love the post goal celebratory shirtless run. We can't bend it like Beckham but we can only dream.  
Orlando Bloom
Estranged husband of our very own Miranda Kerr, Bloom is definitely on our list. If you haven't been living under a rock the last few weeks, you would have seen or heard about the explicit photos of Orlando and girlfriend Katy Perry paddle boarding. Wow, it makes us Legolas, that's for sure.  
Gabriel Macht 
We asked a group of Mums 'who is your celebrity crush?' and 75% of them said Harvey Specter from Suits. I've never seen suits, but I googled Harvey Specter and I may just start watching Suits. Gabriel Macht has been acting for quite some time but it seems to be his character Harvey, who has captured the attention of women.  
Steve Peacocke
Otherwise known as Brax *swoon*. Steve lit up the Aussie screen as Daryl 'Brax' Braxton in Home and Away in 2011 and won the hearts of Australian women. A year later, he won his first Logie for Most Popular New Talent. Heading over to the big smoke, he found roles in movies such as Hercules and Me Before You.    
Brad Pitt
This (in)glorious specimen has been on the big screen since the 90's and has starred in over 50 movies. He's been involved in a very public marriage break up but we can't get enough of his versatility. His bizarre character, Tyler Durden from Fight Club; and Rusty Ryan from Ocean's Eleven, Twelve and Thirteen  are probably his most memorable characters. Pitt just keeps getting better with age.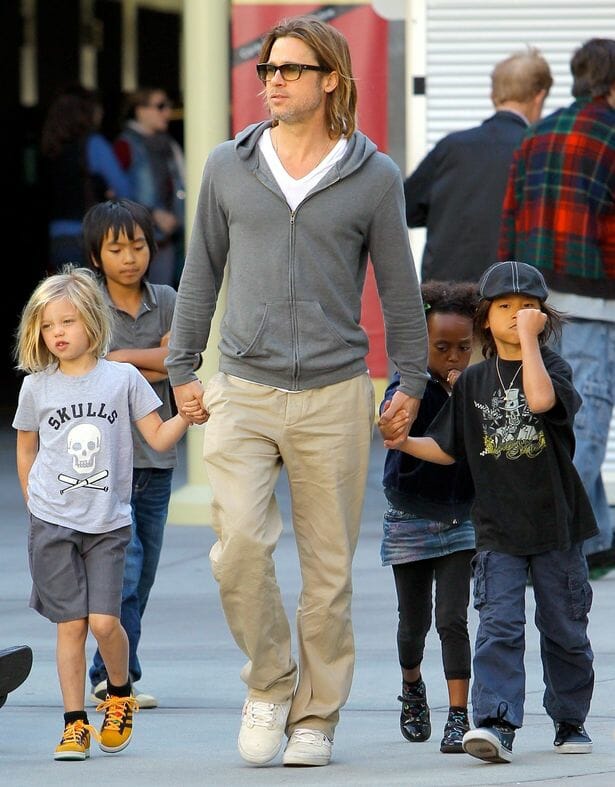 Sorry to make you wait 7 days for these.
Worth the wait though, right?