Fish fingers are very popular with children and an easy win at at the dinner table.  The problem with store bought fish fingers is they are often high in sodium and can contain up to 25 ingredients.  In this homemade recipe, there are only 6 ingredients!
Fish is a good source of protein, which is important for growth  It is also a good source of omega 3 fatty acids, which are important for eye and brain development, and have anti inflammatory properties which are beneficial for immunity and heart health.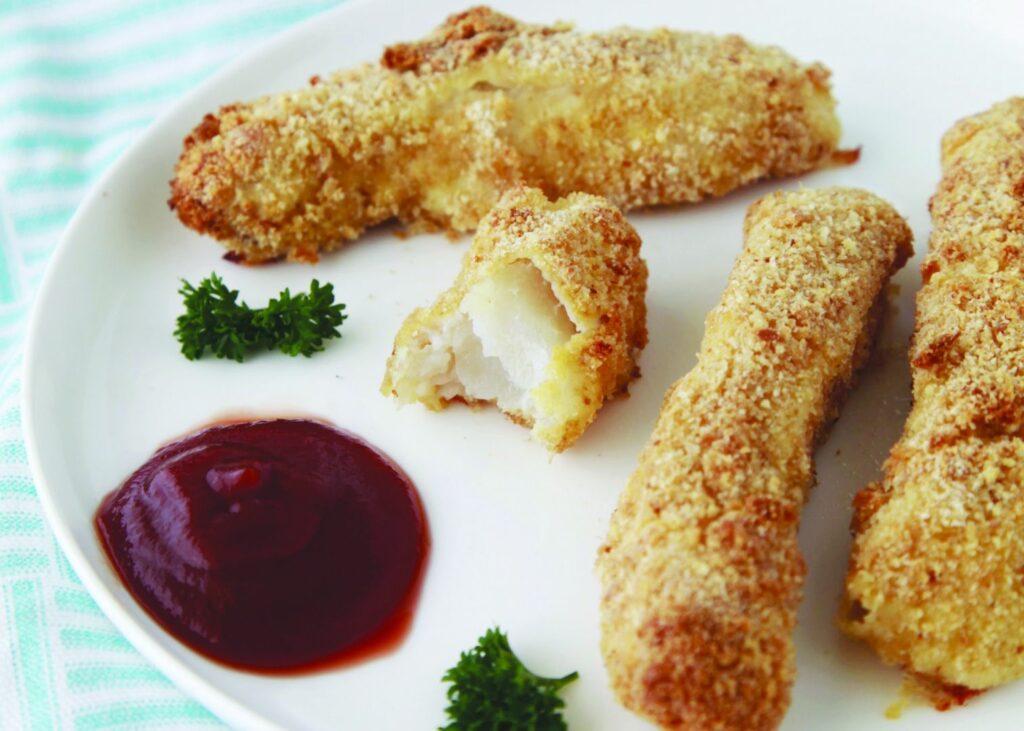 Ingredients:
1 egg
1/4 up milk
400g white fish, cut into 2cm thick chunks or strips
1/2 cup plain flour
2 cups breadcrumbs
Olive oil spray
Method:
Preheat the oven to 200 degrees C
Whisk egg and milk together
Coat the fish in flour, dip fish into egg mixture, then roll in breadcrumbs
Lay on a lined baking tray and spray with oil.
Bake for 15 minutes until golden brown and cooked through.
Prep time: 10 mins, Cook time: 15 minutes, Serves 4.
You could even get the kids involved by getting them to help you roll the fish in the egg, flour and breadcrumbs or whisking the egg and milk.
Enjoy!


Every month on the 28 Day Weight Loss Challenge, we run a BRAND NEW 28 Day Menu with a different theme so you NEVER get bored!
Next month's theme is WINTER! – Perfect for the chilly weather, SUPER easy to whip up and still just as healthy.
If you are curious about the 28 Day Challenge recipes then we have a 28 Day Challenge recipe pack for you to try HERE.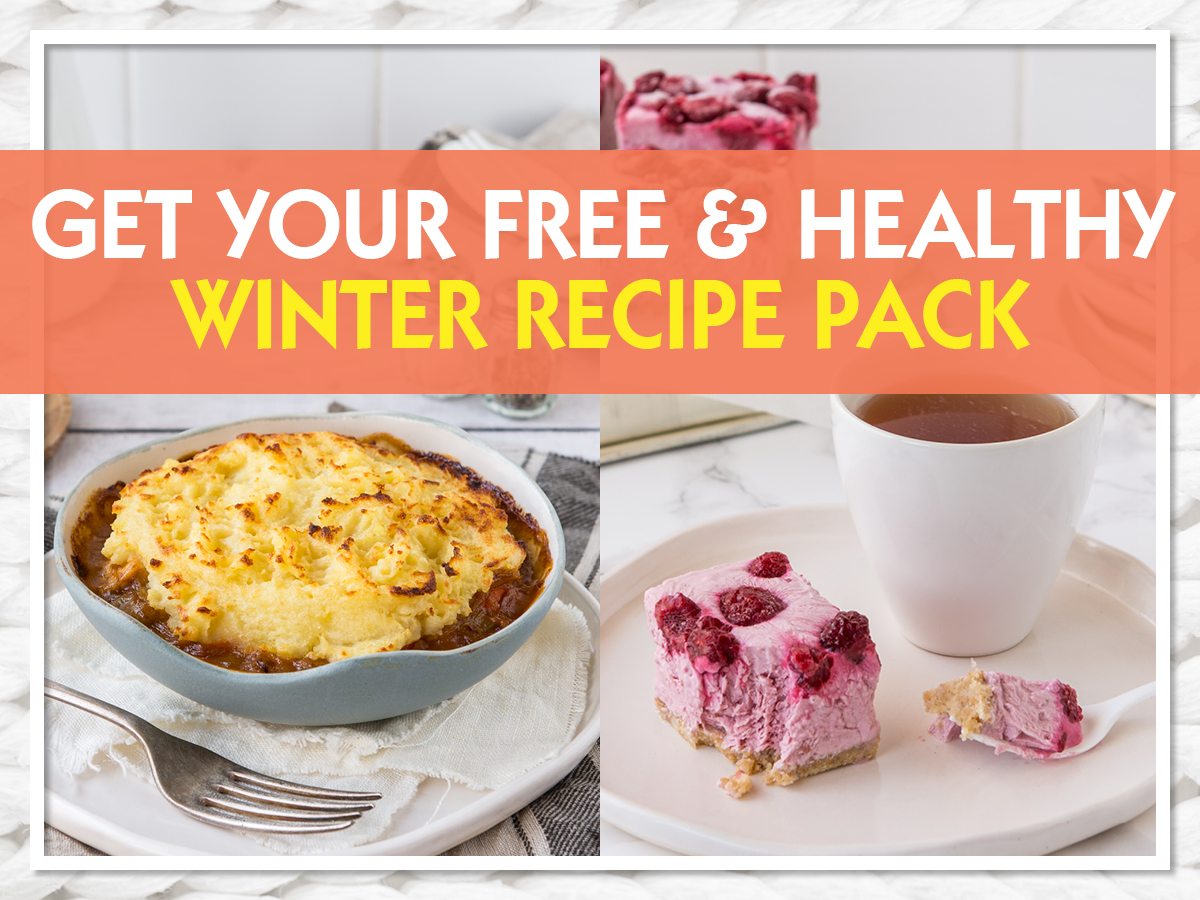 Find a delicious range of healthy recipes, packed full of energy boosting ingredients and nutrients together with easy to achieve exercise.