When you think of a chocolate brownie you instantly think that it is a no-go when you are following a healthy eating plan.
Today we have this Gooey Chocolate Brownie reader recipe for you all to try. They would make a great afternoon sweet treat, or even a great addition to the school lunch boxes.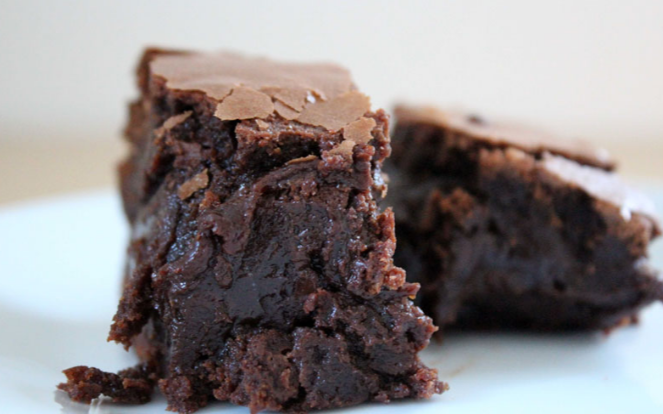 Ingredients
½ cup Dark Chocolate Melts
1/3 cup Honey
50g Dates (Soaked in hot water for 15minutes)
1 Tbs Coconut Oil
½ Avocado
1 Banana
1 Cup Self Raising Wholemeal Flour
Directions
Set oven to 180 degrees and line a tin with baking paper
Gently melt chocolate, honey and coconut oil in a pan and set aside to slightly cool
In the meantime blend together the avocado, banana and dates until smooth
Pour the slightly cooled chocolate mix into the banana mix and stir together
Add the flour and stir until combined
Pour into prepared tin and bake for approx. 20 minutes or until a skewer comes out mostly clean
Allow to cool then cut into 12 squares – enjoy!
Serves 12, 100 Calories per serve
Recipe submitted by Sian Atkinson
Check out our Guilt Free Chocolate recipe book for more amazing healthy chocolate treats.