Let's be honest- who doesn't love cheesecake! Good news for you is that we have this delicious HEALTHY Bliss Ball recipe for you all to try that you can include into any healthy eating plan.
A big thank you to Filiz for sharing her recipe with us!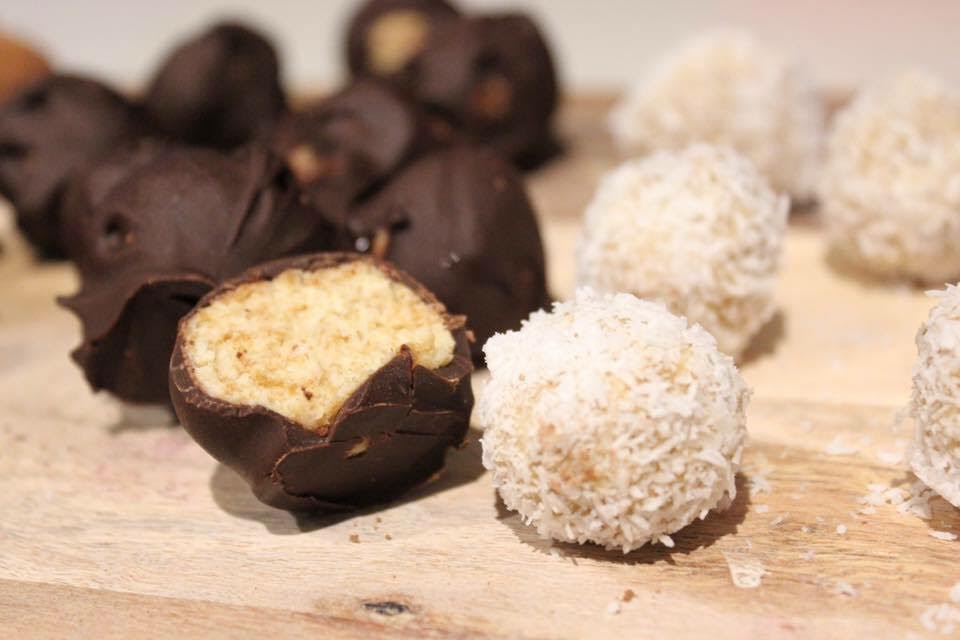 Ingredients
3 weetbix
A block of Philadelphia light cream cheese softened
1 tbs maple syrup 100 % pure
1/2 teaspoon vanilla extract
10 dates pitted and soaked in hot water for about 10 minutes then drained of excess water .
1/2 cup shredded coconut
1 cup Cadbury dark choc melts (for topping)
Method
Add all above ingredients to your food processor and process until combined .
Once all mixed through roll into balls I got 36 balls from this mixture . It will depend what size you like .
I then popped into airtight container and popped in freezer overnight .
Next day or after a couple of hours you can top with melted chocolate .
Melt 1 cup of Cadbury dark chocolate melts and swirl your frozen ball through mixture and let it set .
I also rolled a few balls through cacao powder and coconut .
Enjoy .
Makes 36 balls, 57 calories per ball