When the weather is cooler, we are inevitably more likely to want to eat more – either due to the boredom of staying indoors, or to generally feel better as the dreary weather makes us more likely to emotional eat.
When on a healthy eating diet plan, the best choices to make are light foods to lose weight that aren't going to upset our sleep, or high protein, healthy snacks that won't store on the hips.
Here are a couple of late night healthy snacks to help get you through the colder months – that won't put on the kilos. 
1) Frozen Berries with Natural Yoghurt & Cinnamon
This is so quick and easy as you can keep a box of berries in the freezer at all times. The cinnamon is a sugar-balancer and will help to sweeten the natural yoghurt a little too.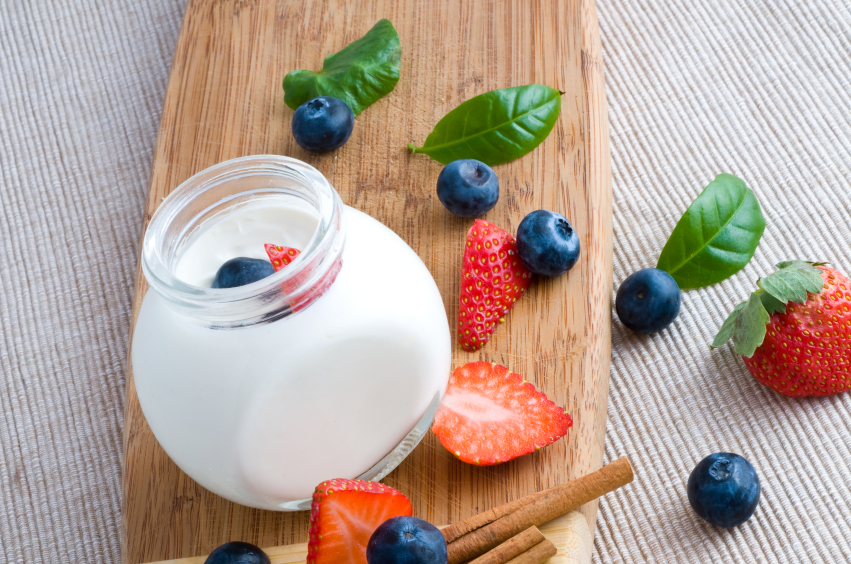 2) Protein Balls 
Use date paste, protein powder, flaxseed meal and some coconut oil, roll into balls and freeze. Sneak a couple every time you feel like something sweet. With the natural sweetness of date paste these protein balls will fulfil the sugar craving very nicely.
3) Dry-Roasted Edamame or Chickpeas
Dry roast about a ¼ cup of the legume of your choice and add a little chilli powder or celtic salt to taste.
4) Dark Chocolate Covered Whole Almonds
When hunger strikes at bedtime, grab a pack of Healthy mummy dark chocolate treats from the cupboard. They're made with at least 75% cocoa and contain less sugar and more antioxidants than their milky cousin.
5) Chocolate Protein Pudding
There are many ways to make protein pudding, but this version is one of the quickest and easiest: Mix one scoop of Healthy Mummy chocolate protein powder with one 200ml carton of Low-Fat Greek yogurt. Blend until completely smooth, then refrigerate until set. Serve plain, or topped with a teaspoon of dark chocolate chips, or fresh berries.
6) Low Carb Coconut Fluffs 
These babies are gluten free – take literally 5 minutes and will make you feel satisfied without the bloat. Get the kids to help mix these up and enjoy.
Recipe Ingredients:
1 Tbsp. Unsweetened Coconut Flakes
1 Tbsp. Coconut butter
30g Cream Cheese
1 Tbsp. Whipped Coconut Cream
Few drops of Vanilla essence
Method:
Lightly toast coconut flakes, Stir in coconut butter and heat about 30 seconds. Stir in softened cream cheese and microwave about 30 seconds, stirring until fluffy. Add in whipped cream and vanilla essence; stir until well incorporated. Freeze or refrigerate until firm or enjoy as a chilled dessert.
Written by Elisha Danine – Nutritionist/Natural Medicine Practitioner
(Adv. Dip. Nutritional Medicine)
GET YOUR 10% DISCOUNT
If you are ready to lose weight then the Lose Baby Weight plans offer a healthy and safe exercise and diet routine and you can get a 10% discount by using code LOYALTY at the checkout
PLUS our BEST SELLING 28 Day Diet & Exercise Plan is available as a 200pg Printed Book and you can get your copy here 
Plus our NEW CALORIE BIBLE is now available – get your copy today! Only $19.95 and a must have in your handbag!
Click HERE to see our shop