Krista Mountford shared this amazing gluten free chocolate cake recipe on our Facebook Healthy Mummy and Lose Baby Weight Support Group. With no refined ingredients, we're throwing it in the guilt free basket making it the perfect dessert if you're following a Healthy Eating Plan.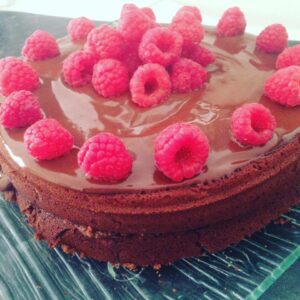 Chocolate cake with Coconut Cream Ganache
Ingredients:
300g (3 cups) almond meal

30g (¼ cup) coconut flour
90g (¾ cup) raw cacao powder
1 vanilla pod, split and scraped or a teaspoon of pure vanilla extract
200g (1 cup) coconut sugar
2 teaspoons baking powder
60ml (½ cup) coconut oil
3 large eggs
250ml (1 cup) full cream coconut milk
1 handful of raspberries-chopped finely
Raspberries for decorating
Chocolate Ganache:
200ml coconut cream (in fridge overnight)

1 tablespoon raw cacao
2-3 tablespoons maple syrup or rice malt syrup
Method:
Preheat oven to 180 degrees. Lightly grease bottom and sides of 20cm springform tin with coconut oil.

Mix together almond meal, coconut flour, cacao powder, vanilla, coconut sugar and baking soda in a bowl.
Mix the melted coconut oil (make sure it's not too hot), eggs and coconut milk. Slowly add wet ingredients to the dry and mix together really well (in a mixer for a few minutes until it's smooth).
Pour into prepared pan and bake for 40-45 minutes, or until a skewer inserted in the middle comes out clean. If it needs longer, cover with foil to prevent it from burning.
Once cooked turn it out of the tin and leave to cool on a wire rack. Once cooled, cut in half horizontally.
To make the ganache:
Beat coconut cream until smooth, add cacao and maple syrup until smooth and light.
Spread your chopped raspberries on the bottom layer of the cake, then add half of the ganache. Top with second half of cake and cover in ganache. Decorate with raspberries and enjoy!
Serves 12 generous portions at 380 calories per serve.
We can't wait until one of the ladies here at The Healthy Mummy HQ bake this one and bring it to work *hint *hint!
Love the Healthy Mummy team xx
Every month on the 28 Day Weight Loss Challenge, we run a BRAND NEW 28 Day Menu with a different theme so you NEVER get bored!
Next months theme is the ONE POT WINTER WARMER! – Perfect for the chilly winter weather, SUPER easy to whip up and still just as healthy.
If you are curious about the 28 Day Challenge recipes then we have a 28 Day Challenge recipe pack for you to try HERE.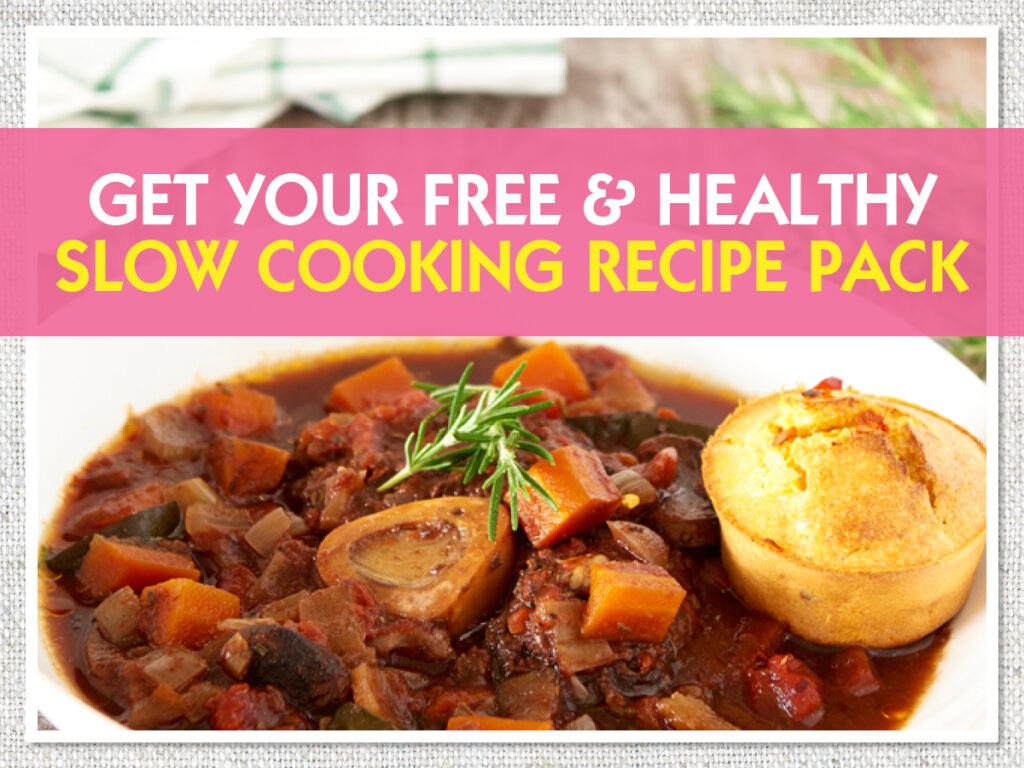 About the 28 Day Challenge
The Challenge menu is FULLY customisable
You have access to over 1700 exclusive recipes
You have access to over 300 exercise routines
Meals are family friendly and are made in under 10-20 minutes
For a limited time, we are offering you a HUGE DISCOUNT on the lifetime membership discount on the 28 Day Weight Loss Challenge – you can see this awesome offer here.
Here are some INCREDIBLE results from mums on the 28 Day Challenge.
Maddison Milsom lost 25kgs* with the 28 Day Challenges.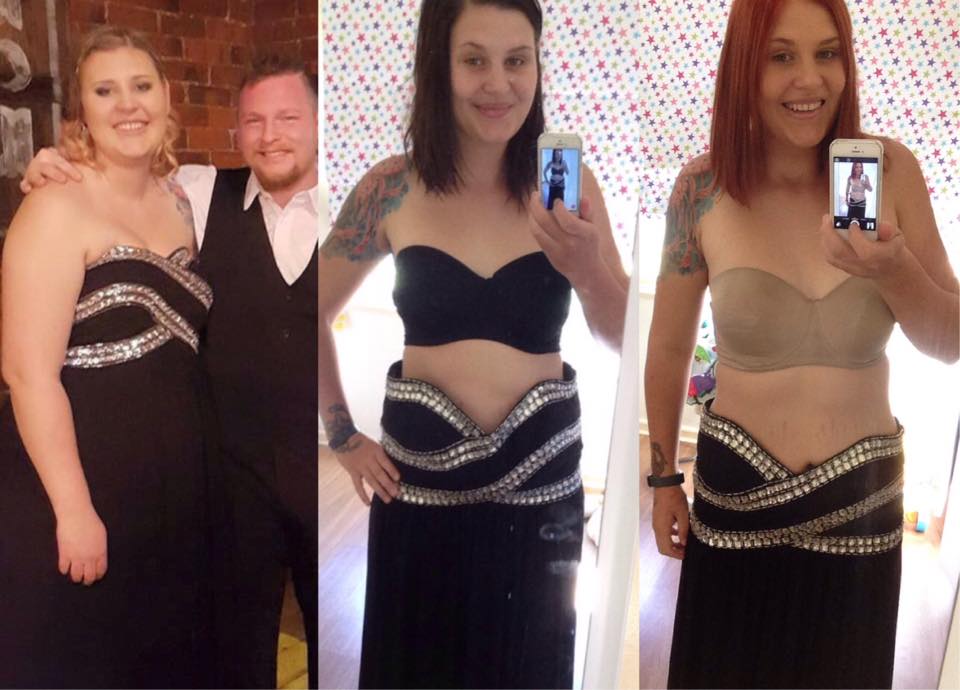 "About a month and a half ago (22nd March) I posted my progress pictures in my wedding dress, here is my progress since then. I can't even believe the change. My one year wedding anniversary is in 40 days! Thank you Lose Baby Weight." ❤️ 
You won't regret it!
Join the challenge here