It is finally the end of Winter – hooray! And what better way to start a new season with a super green super smoothie.
And we love a green Healthy Mummy Smoothie and this one is full of protein and nutrients – with the added bonus is that is tastes delicious!
We used dairy milk in this smoothie but you can use any milk you like – unsweetened Almond milk or non GM soy milk is also on our lists of top picks.
We also use 1 x tbsp of almond meal on this smoothie  – not only is almond meal high in protein and full of Vitamin E (so great for skin, hair and nails) but it is good for your heart and can help lower cholesterol.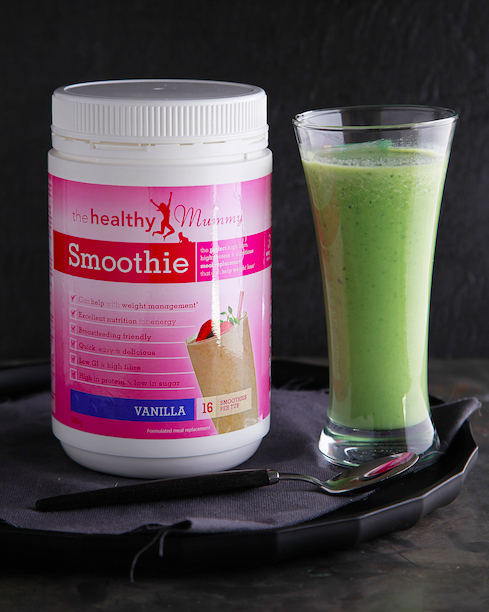 Ingredients
2 x tbsp of Vanilla Healthy Mummy Smoothie
1 x tbsp of Greek yoghurt
2 x big handful of fresh spinach
250ml of low fat milk
1 x tbsp of almond meal
A few cubes of ice
Blend for 2-3 minutes
Need to stock up on Healthy Mummy Smoothies? Then see our shop here
And join our 28 Day Weight Loss Challenges here