Now is a good time to start thinking about getting organised for the September 28 Day Weight Loss Challenge so you find it really easy to follow the healthy eating meal plans.
As the Meal Plans for the Challenge are customisable we can't give you an exact list of items to purchase before you begin as you may choose different recipes or change the serving sizes and require different ingredients.
The below tips will give you a good idea of the types of pantry items you can stock up with as well as freeze so you are ready and raring to go!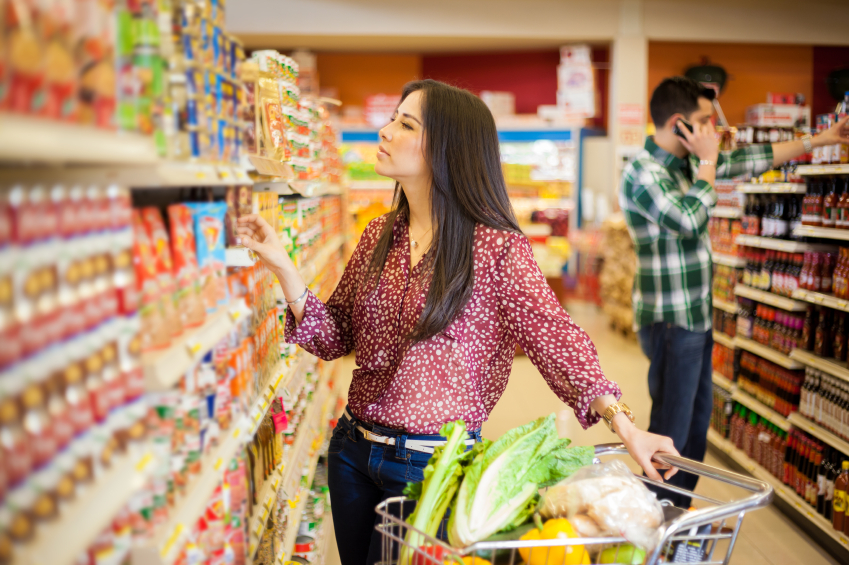 Tinned items that are used all the time throughout the Challenges include: tins of tomatoes, tinned chickpeas, tinned lentils, tinned kidney beans and tinned tuna.
Stock up on grains like rolled oats, quinoa, brown rice, wholemeal pasta, lasagna sheets and couscous.
Ensure you have your favourite wholegrain bread in the freezer as well as some wholemeal or multigrain bread wraps or tortillas.
A few items that you might not regularly have in the cupboard that appear in the next Challenge round include almond butter, goji berries and crab meat (this can be purchased fresh or frozen and then kept in the freezer until ready to use).
Condiments and cooking items such as extra virgin olive oil, cooking oil spray, coconut oil, and balsamic vinegar are used regularly so ensure you have enough of these items.
If berries are on special then purchase extras and freeze them yourself to use in Challenge recipes and Smoothies, the same with bananas (peel and chop before freezing) and mango slices.
If you are shopping before the Challenge starts and there are some good meat specials at the supermarket or butcher then purchase some lean lamb, beef as well as chicken breast fillets.
Herbs and spices to always have on hand include dried basil, dried oregano, ground coriander, ground cumin, paprika, dried thyme, chilli flakes, chilli powder, mixed Italian herbs and of course the usual salt and pepper.
Baking items such as shredded coconut, cocoa/cacao powder, baking powder, wholemeal plain and self raising flour, almond meal and vanilla extract are good to have in the pantry too but if you don't have them already then wait until you're sure you'll be using them with the recipes you've selected before buying them.
Not something you can really buy until just before you're going to use them but dairy products like natural yoghurt, ricotta and cream cheese are all used in a number of Challenge recipes. If tasty cheese is on special then you could buy a block, grate it and then freeze to use as you need or buy shredded cheese and keep it in the freezer.
If you don't drink dairy milk then you could stock up on your milk of choice especially if it's almond, rice or soy and you can store it in the pantry.
Ensure your snacks supplies are well stocked – rice cakes, unsalted popcorn, pretzels, crackers, dried fruits, dark chocolate, nuts, seeds, your favourite herbal teabags etc.
When you're ready to shop for your first week of the Challenge go through the recipes you've selected and see if there are any fresh fruits and vegetables you already have in the fridge that you can use up. If you need to buy more then see what's on special or what's in season and is therefore a little cheaper than items out of season. You can easily make swaps with fruits and vegetables in the recipes to suit your budget or what you prefer the taste of.
There are some delicious snack recipes in the next Challenge that you can make extras of and store to enjoy throughout each week. Look out for these and you can purchase extra of the ingredients required.
Assessing what you already have in the pantry and freezer and removing any items you know aren't doing you any good (think lollies, chips, lots of chocolate, sweet biscuits etc) will make it much easier to stick to the Challenge and not feel tempted to move away from your healthy eating plan.
Stock up on a few healthy essentials in the lead up to the Challenge and then once you've worked out your meal plans you'll find it easy to keep your cupboards and fridge filled with tasty, healthy items.