Want a healthy recipe for cake that can be whipped up in a flash? This yummy cake is ready in just a few steps and has plenty of nutritious ingredients to fill your families' tummies and give them long-lasting energy.
We recently tried dark agave nectar which has a stronger flavor than the standard agave, with a similar taste and consistency to golden syrup but is much better for you! Agave is a natural sweetener with slightly more calories than cane sugar, but with a sweeter flavor so you can use less of it. It has a low GI for longer satiety. Light and dark agave nectars are processed in a very similar way and so have virtually the same nutritional values.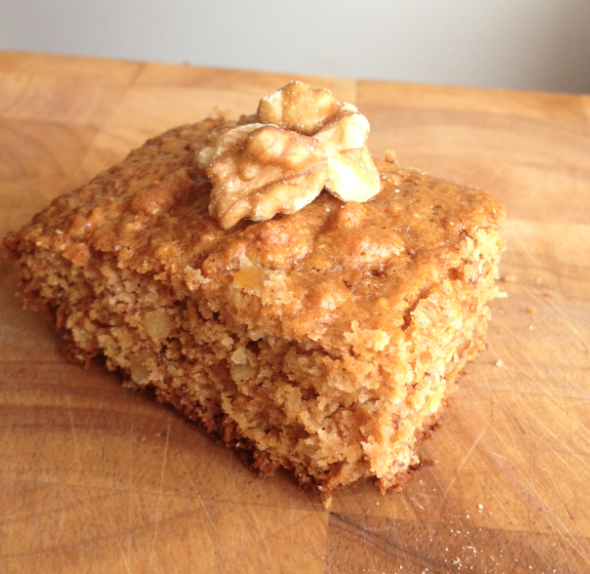 This delicious cake also has walnuts which are an amazing superfood with high levels of protein and fibre. They contain heart-healthy fats which also help you stave off hunger for longer.
This recipe could easily be modified to use different combinations of various fruits and nuts.
Ingredients
100ml olive oil
4 tbsp dark agave nectar
1 cup wholemeal SRF
½ cup almond meal
¼ tbsp baking powder
Stevia equiv to ¼ cup sugar
½ cup chopped walnuts
½ cup chopped dried apricots
2 eggs
Method
Preheat oven to 180⁰c
Dry-whisk together all dry ingredients until well combined.
All oil, agave and egg and mix well.
Spread in a flat tin and bake for 30-35minutes.
Serves 12
112cal / 467kj per serve