You may have heard the terms "fast metaboliser" or "slow metaboliser" before. Someone with a fast metabolism tends to be very thin and someone with a slow metabolism, can tend to be overweight.
Increasing your metabolism can lead to MORE energy and increased weight loss as well as better digestion and
THIS SEPTEMBER the 28 Day Weight Loss Challenge
is 100% designed to INCREASE YOUR METABOLISM through brand new recipes and exercises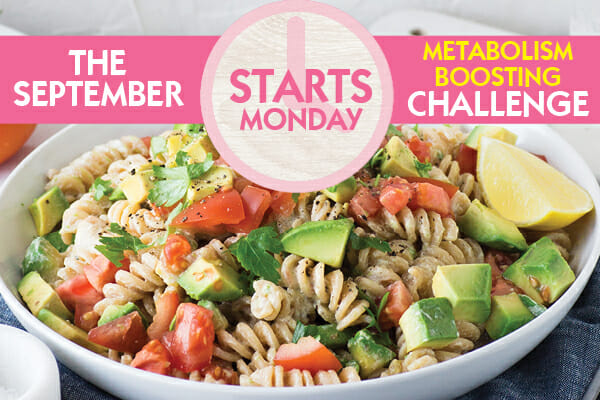 Get your FREE guide to understanding metabolism
To find out all about your Metabolism and how you can BOOST IT – get your FREE guide here
And here is a SNEAK PEEK of what is inside your FREE METABOLISM GUIDE which is yours in a printable FREE guide when you download it here


And help you really KICK START your metabolism our September 28 Day Weight Loss Challenge is the Metabolism Boosting Challenge and all recipes and exercises are designed to BOOST your metabolism naturally
This Challenge is a MUST!!
And right now you can get a MASSIVE 50% off – all details here The Challenge STARTS MONDAY!!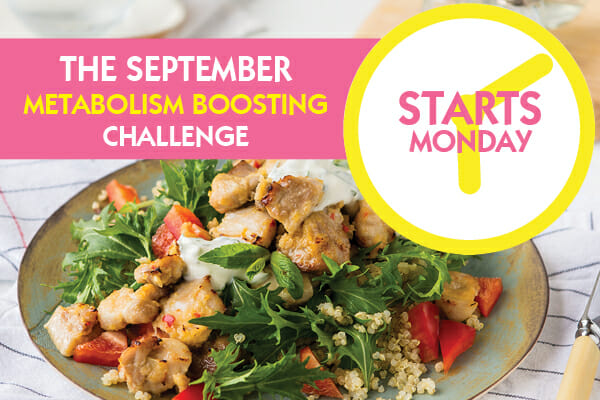 Be INSPIRED by mums already TRANSFORMING their bodies on our plans
Well done Jessica Barber
Jessica says: "I've been following the 28 day weight loss challenge for over 4yrs & I have 2 beautiful children. At my heaviest I was 83kg & had dropped down to 53kg but I have put on a couple of kgs while focusing more on my strength & toning. The old me was complacent & expected the pre baby body to just bounce back. Then I found The Healthy Mummy & I learn't to eat right & move my body. Now I'm in the best shape of my life & I couldn't be more grateful to Rhian &The Healthy Mummy team ?"
Jodi has lost 32kg
Jodi says: "6 months of Healthy Mummy Smoothies and 4 months of 28 Day Weight Loss Challenges, 32 kgs have gone and I've gained so much more in knowledge and strength.
Thank you to everyone in Healthy Mummy land, as your job has helped me gain extra days, I'll forever be grateful for that."
Emily Smith is doing so well
Emily says: "Just over 4 months between these photos!
I started my Healthy Mummy journey in January this year at 121.5kgs. The first photo was March and I'd already lost 6 kilos. Second photo is today and to date I've lost 15.5kgs and down over 70cms from my body.
In May I signed up to the 28 Day Challenges.
I haven't looked back! The Healthy Mummy has given me my life back! I now have the energy and drive to run around with my three crazy, wild, energetic boys!
I've got a long way to go but with the support given from The Healthy Mummy team I know I can do it!"
Monique Is Transforming Her Life On The 28 Day Challenges
Monique says: "Over 70kgs difference between these pics – that old me smoked, drank and ate anything I could get my hands on desperately unhappy after years of being morbidly obese and not even able to find a pair of jeans to fit. It's been years in the making but I am now the fittest, healthiest and smallest I've ever been during my adult life and am certain I will never go back – if I can you can"
Hayley Katon has lost 45.9kg
18 months ago I was lethargic, moody, unhealthy, unfit and had problem skin. I made every excuse under the sun about being over weight…I was breastfeeding, I'd just had a baby, I had 4 kids blah blah.
So I started my journey at 113kgs. This morning I have weighed in at 67.1kgs. That's a total weight loss of 45.9kgs, smashing my goal weight of 75kgs.
Last weekend I went out with my husband and I felt proud and confident. And totally rocked my leather pants!!
If you have been thinking about joining the plans then stop thinking and join today!! Healthy mummy has changed my life and it could change yours too.
 Hailz has lost 43.7kg on our 28 Day Challenges & Smoothies and looks amazing
Haliz says "43.7kgs gone forever, and alongside that I have gained soo much from the 28 Day Challenges; motivation, confidence, a love of fresh homemade delicious food, a passion for exercise, a drive to keep pushing myself further and the biggest thing for me that I have found is, a love for myself and my body, which I have never had!!
I am soo grateful that I took that first step and signed up, I know I would not be where I am today without The Healthy Mummy behind me the whole way"