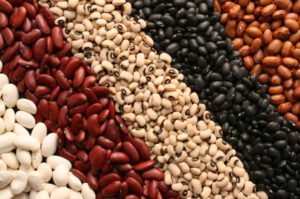 If we're talking about energy levels then there are two kinds of foods: foods that lift or foods that drop your energy. There are foods that will make us sluggish and tired and ones that keep us powered and on an even-energy keel.
As busy mums there's enough on our plates as it is, we don't have time to sit on the couch in a sugar-low 'food coma'. We need every weapon we can to fight the natural fatigue of being a mum, especially when we are trying to loose tummy fat and we are already working with a calorie restricted diet.
So when we eat we need to remember to choose healthy options that will boost, not deplete, your energy levels.
Here are 5 foods that are guaranteed to help your energy levels throughout the day.
Oatmeal
Yoghurt
Spinach
Nuts & Seeds
Beans
Why these foods are great for energy and healthy, quick weight loss.
Oatmeal
Oatmeal is a super food when it comes to your digestion. It beats most whole-grain breakfast foods for its ability to give you energy without the sugar-low hitting you later. Being high in soluble fibre, oats feeds the good bacteria in your gut and prevents energy-draining constipation.
It also contains magnesium, protein, and phosphorus, which directly affect energy levels, making it an ideal food for fighting fatigue.
Spinach
One of the most iron-rich foods on the planet, spinach also gives you a lot of the B vitamins (as well as vitamin C), all of which are building blocks our bodies need for energy.
Yoghurt
Yoghurt contains probiotics. Recent research suggests that probiotics can help ease symptoms of chronic fatigue syndrome so it can't be bad for us mums either! As it's soft, your body processes yogurt more quickly, making it a great source of quick energy. And the energy it gives you is long-lasting, due to its good ratio of protein to carbohydrates.
We always recommend organic if you can find it, but definitely go Greek. A Greek yoghurt has twice the amount of protein than regular yoghurt. And as you know, protein always gives us longer-lasting energy which we all need to keep us going through a weight loss plan.
Nuts & Seeds
All nuts and seeds are excellent sources of quality protein (Especially raw nuts) that our bodies need for lasting energy. A rich source of omega-3 fatty acids which are essential for our well-being and help lower the glycemic index of other foods we ingest. And as fats stay in the stomach longer than carbs or proteins, the upside is we receive a long-burning fuel that gives us energy all day. Flaxseeds and walnuts are the best for Omega-3s. Essential fatty acids are known to boost mood, which helps us overcome emotional fatigue
Beans
All beans/legumes are low in fat, high in fibre, and provide a good balance of carbohydrates and protein. The protein and high fibre balances our blood sugars to prevent those sugar-low moments. Beans are a great replacement for red meat too as they are easier for the body to digest. They contain manganese and copper that help our energy production and magnesium to keep blood circulating smoothly, all of which keeps our physical and mental fatigue at bay. Not to mention they contain Vitamin B1 (thiamin) for energy production, and potassium that supports muscle and nerve function. And, of course iron!
So fight natural fatigue and use food as your secret weapon against a busy life and we have included lots of them on our 28 Day Weight Loss Challenge
About the 28 Day Challenge
The 28 Day Challenges will provide you with the skills to make the right decisions when it comes to food choices plus support and tips to make food prep, fitting in exercise, staying motivated and reaching your goals really easy.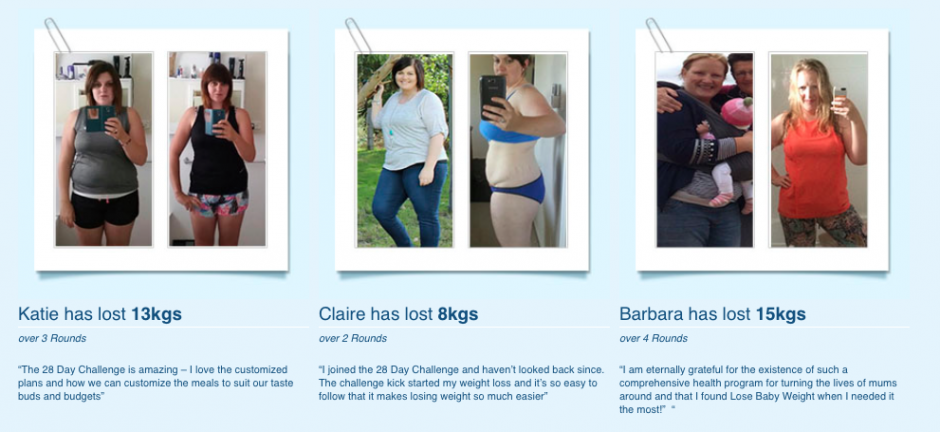 Here are some of the other key benefits from joining the 28 Day Weight Loss Challenge:
Food & Nutrition
You will receive 28 Days of easy to make recipes (breakfast, lunch, dinner, snacks and even dessert)
All recipes are made in under 20 minutes
Each week comes with personalised weekly shopping list – either in PDF form or mobile version
Meal plans are fully customisable
Subscribers will have access to the exclusive challenge 600+ recipe hub
Exercise
You will receive 28 days of effective interval training exercise plans – all done at home
Use the online timer to perform all your interval training
Record your stats in your personal daily tracking exercise board
All exercises with videos
Motivation
Do the Challenge with 1,000's of other mums
Join the private support group with over 15,000 other mums
Daily support emails
Private tracking tools and dashboard
Contact the team any day for additional help
So get to it and join 1000's of other mums who want to feel healthier and happier and sign up for the 28 Day Weight Loss Challenge now.

Need to stock up on Healthy Mummy Smoothies? Then see our shop here