After gaining 35kg with my first child I swore I wouldn't do it with my second. I had lost 20kg when I fell pregnant, and this time gained 20kg.
So I decided to do something about it straight away. I purchased the 28 day diet plan at the end of January.
I really liked it because it supported my breastfeeding and my husband could do it too. In the first week I lost 3.4kg.
The first few days were really hard while I was breaking my bad sugar habits, but after that I found it really easy.
I have lost 6.5kg in the first month and can't wait to keep going and meet my goal of 20 more kg!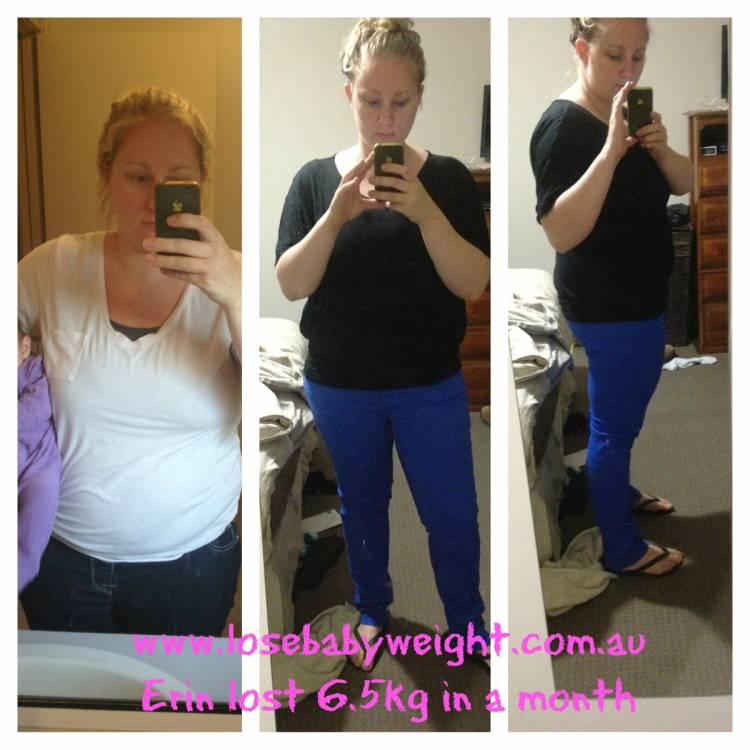 I feel much better and have more energy. My milk supply hasn't been affected either which was my biggest concern.
I love the food – my favourite breakfast is Bircher muesli and I also love the San Choy bow.
Thanks so much Lose Baby Weight, I've finally found a lifestyle plan that can fit in with my life.
Erin Willey
GET YOUR 10% DISCOUNT
If you are ready to lose weight then the Lose Baby Weight plans offer a healthy and safe exercise and diet routine and you can get a 10% discount by using code LOYALTY at the checkout.