Hi Lose Baby Weight, my friend Mel recommended your pregnancy weight loss plans to me as she knew with my first child I had put on a lot of weight – 50kgs to be exact!
It took me a little over a year to get it all off and it felt like a bootcamp honestly! This time around I looked on the website as I put on 40kgs with my second child and wanted to get my energy and fitness back that I had prior to having kids.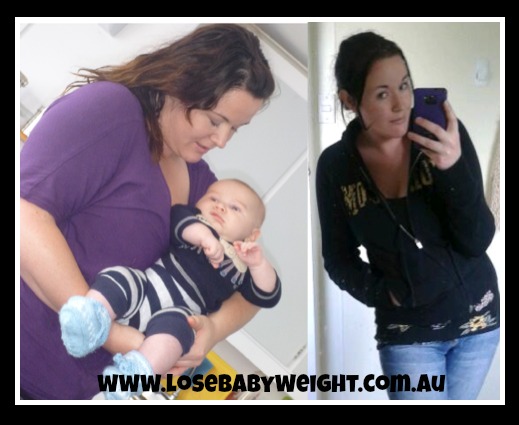 So I thought heck yeah I've got nothing to lose and ordered the starter pack that I was pleased to see was safe for breastfeeding mums. The smoothies are just magic!
If anyone has tried protein shakes before you KNOW that they are gut renching 'hold your nose and drink quickly' type of products but this program and products are designed for real woman who want real results and they taste great:)
My first week I lost just under 2kgs and 54cm's off my body 🙂 I knew that this was going to work for me and with exercise I could do it – I had always enjoyed exercise and was averagely fit prior to kids and loved my dance, boxing and martial arts.
My exercise consisted of 30mins a day 3-4 times a week to start off and when i couldnt find that time I still fitted in a couple of extra workouts throughout the day.
The website and emails – and also the facebook page – is awesome and they give you so much personal support and encouragement.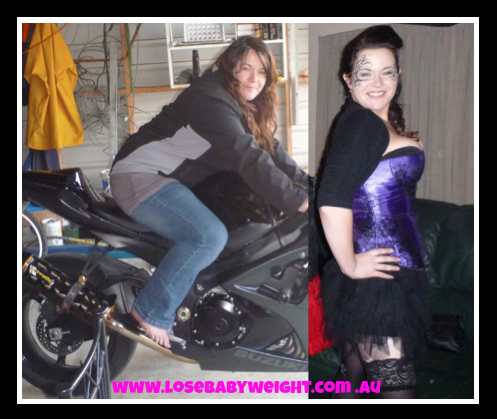 I loved receiving emails everyday to motivate me with other peoples results and also good tips on snacks and dinner ideas.
They provide so much on this program it's pretty impossible to get no results unless your not following it right. It has now been 7 months since I've started the program and I've lost 38kgs and nearly at my goal weight.
I love having my energy back and keeping up with my 3yr old as well as my 9mnth old and happy I lost it faster than in gained it. I believe word of mouth is a powerful thing and thats why sharing my testimony will hopefully help woman in the same position that i was in 🙂
If you are ready to lose weight then the Lose Baby Weight plans offer a healthy and safe exercise and diet routine.
And don't forget to check out our current promotions and discounts page to see what specials we have on this week on our Healthy Mummy product range