Just a quick update on my last fortnight on the Lose Baby Weight plans and my 9kg weight loss
I have really pushed to have me time and do workout only missed two days in fortnight .
My both children have struggled both have a growth spurt bub very unsettled at night but with the support from Lose Baby Weight site on face book have really stuck to what I need to do for better health.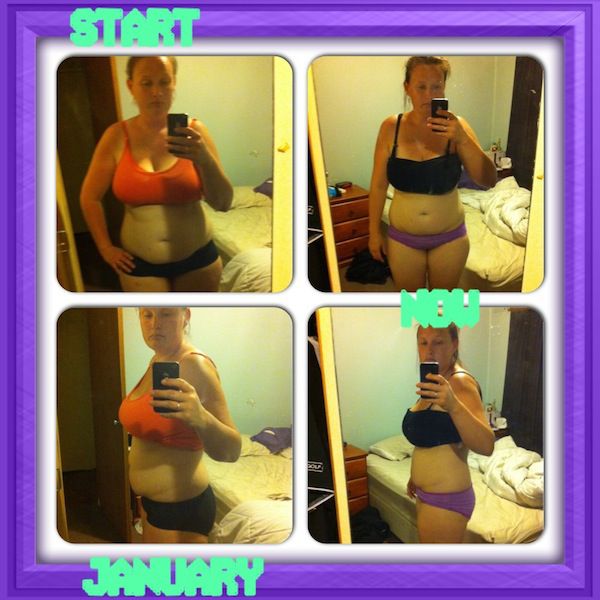 I have aimed to do at least 3km walking or jogging whether it is taking kids and dog for walk or late night workout on my treadmill which my darling husband bought for Christmas for me.
The healthy mummy Eat move lose challenge has helped me push a little further like trying a healthy mummy smoothie with vegetable in it really enjoyed I have tried several new mixes ect. Super antioxidant, Mint surprise, coconut choc, blueberry and banana bang, banana oat buster from The Healthy spring & summer family friendly cook book and 3 day cleanse plan book
Before becoming a motivating mum I was boring at my smoothie same thing every day so one advice trying something new routine good but change is great.
I have also tried a few meals from the website and I love the chicken and pear salad from www.losebabyweight.com.au/28-day-diet-&-exercise-plan-preview/  also have tried chicken stir-fry with my family
This fortnight I celebrated a few families birthday so few celebrations one tip enjoy just don't over indulge and still try exercise and push a little harder instead of going out for dinner for my dad's birthday we stayed in and I made him the parmesan crusted chicken and vegetables for dinner and for cake I made him the French chocolate cake was really enjoyed by birthday boy and my husband who is behind me but refuses to eat what I do he loves he fat too much.
It can get really frustrating to be making separate meals I just love the rewards here is my update of measurements
86kg
109cm bust
104.8cm waist
103.2cm hips
69.5cm left thigh
69.2cm right thigh
109.5cm butt
So since starting in September the total loss of mine:
-9.2kg
-5cm bust
-11.2cm waist
-6.3cm hips
-4.7cm of my thighs
My goal this fortnight is to challenge myself to workout everyday 4km plus a day 30crunches 20 side crunches  push up challenge for The healthy mummy eat move lose challenge and at least 50 squats a day.