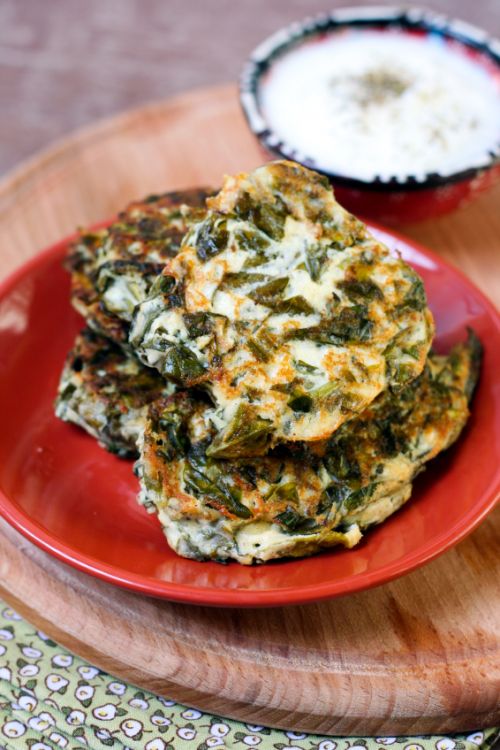 One of the best ways to lose pregnancy weight is to get the whole family involved by cooking healthy, nutritious dishes that the whole family will love.
These Easy Spinach & Ricotta Fritters are great to include in your healthy eating plan because they contain a low amount of calories, are filled with nutritious ingredients and will be loved by children of all ages – from toddlers to teens.
Containing only a handful of ingredients, these fritters are a perfect entree, lunch time meal or light dinner option when you're short on time.
Choose to serve alone, with a side salad or with some Greek yoghurt as a dipping sauce if preferred.

Ingredients:
1 and a half cups of wilted (or steamed) spinach leaves, excess water drained off
1 cup reduced-fat ricotta cheese
Third cup wholemeal flour
2 small-medium sized eggs
2 tablespoon fresh chopped chives
Third of a cup of grated parmesan cheese
1 tablespoon lemon zest
1 tablespoon olive oil
Cracked pepper
Method:
In a bowl, mix the spinach, ricotta, eggs, cracked pepper, lemon zest, chives, parmesan and wholemeal flour.
Once the ingredients are well combined, use your hands to form the mixture into fritters.
Heat the oil in a saucepan, and once hot cooked the fritters in batches, 2-3 minutes each side.
Repeat until all the mixture is used up and serve immediately.
Serves: 4. Calories per serve: 270
Need to stock up on Healthy Mummy Smoothies? Then see our shop here
And join our 28 Day Weight Loss Challenges here