Hi everyone, my name is Delight Smallridge and I am very honored to be one of Lose Baby Weight May Motivating Mum after losing 18kg on the weight loss plans
My weight loss Journey started on January 2013 4 months after having my second baby. I am a mother of a 4 year old and an 19 mos old.  I gained so much pregnancy weight on my second pregnancy that at 32 weeks I stop weighing when the scales was showed I was 92kgs. My pre baby weight for both my girls was 73kgs.
We went on holidays December 2013 and looking at photos then, I felt embarrass about myself. I was then 88kgs.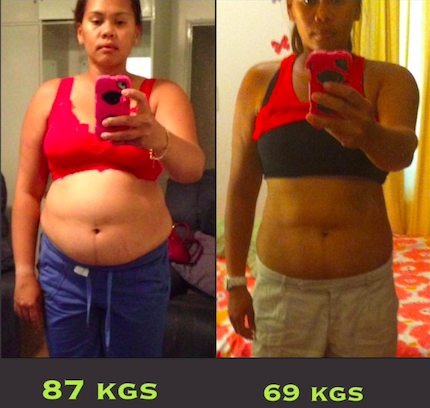 Like all of you I consulted good old Google for weight loss program that were safe while breastfeeding— and the Lose Baby weight website come up straight away.
At first I was skeptical, especially hubby— as its is shakes etc.; ( I have been in so many fad diets before that none of them are really good) but my philosophy is You'll never know until you try so I ordered the biggest pack which included the chocolate treats and also bought the 28 day Plan; From then on I never turn back.
I started having two healthy mummy smoothies a day for 4 weeks and use the weight loss recipes from the 28-day plan. I never felt hungry, milk supply boosted and I have so much energy. Training wise I do a lot of walking. Living bush I walk everywhere I go.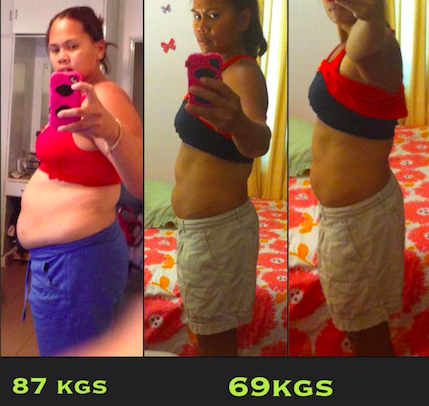 My start weight was 88 kgs on January 2013; June 2013 I was 68 kgs.  I have achieved past my original goal weight. Between June- December I have maintained 68 kgs—I reset my goal to 65kgs as well. I even reached 66 kgs  on September.  My weight loss has been stagnant then I am between 66-68kgs. After Christmas I weighed 70kgs. I refocus my goal; exercise was very consistent by this stage.
As of today I'm back to 73kgs. Somewhere along the line something happened with my nutrition and poor planning. I sought support from the LBW team and they have been very supportive. I applied to be a motivating mum. I'm so looking forward on this 4-week journey. I will plan much better and hopefully achieve my goal weight of 68lgs. 65kgs will be a push but everything is possible.
One thing I know—stumbling on the Lose baby weight products and plan has been a great life changer for me. I feel confident; I'm happy and I know that ill reach my goal.
Wish me luck mummies and lets tackle this journey together
Delight xoxo