With the October 28 Day Weight Loss Challenge having just kicked off, you'll most likely be asking your muscles to work a little harder than they might be used to and there is a chance that you'll experience Delayed Onset Muscle Soreness (DOMS).
This is quite common especially if you haven't exercised a certain muscle in a while. The reason it's called 'Delayed' Onset Muscle Soreness is because you don't actually feel the full extent of the soreness until around 48 hours after performing the exercise.
You may feel a little sore the next day, but it's not until the following day that DOMS really kicks in.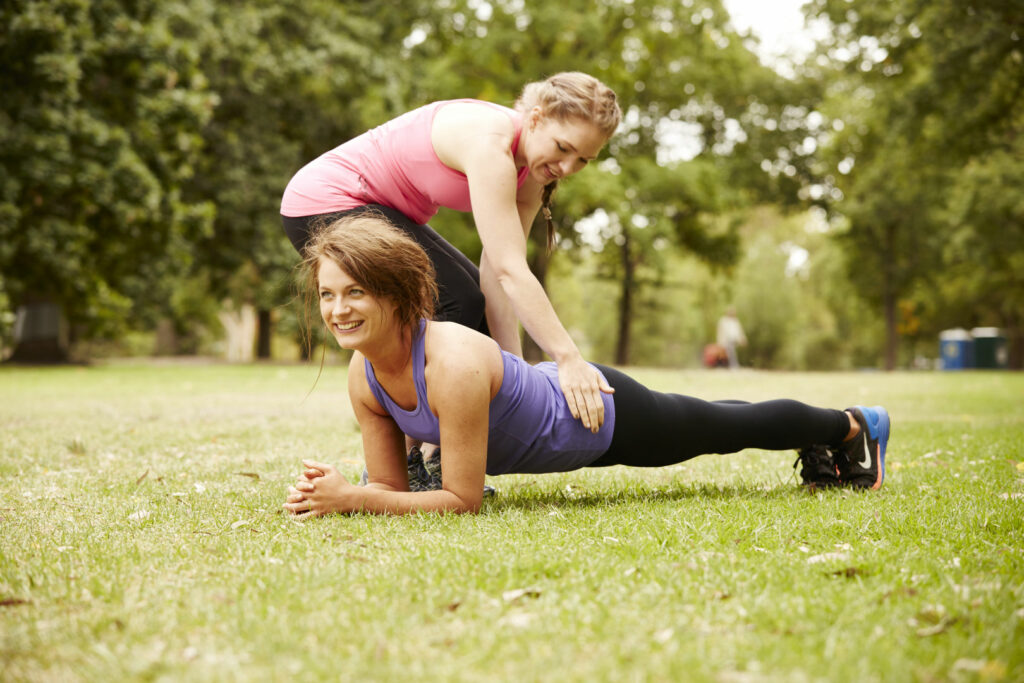 The soreness won't be present at rest, but as soon as you ask the muscle in question to perform a movement you will quickly know about it.
It's important to note that this isn't an injury and doesn't require medical assistance – the only thing you can do is let the soreness subside in its own time which could be up to 7 days.
It's also important to remember this isn't a reason to stop your exercise routine – it just means that you need to manage your intensity and not push too hard while your muscles are recovering.
Click here to receive your free Exercise Sampler from the 28 Day Weight Loss Challenge.


How to Prevent DOMS
The best way to prevent DOMS is to ease yourself into a new exercise routine and let your muscles get used to new movements before putting them under too much strain.
After a couple of weeks your muscles will be ready to increase the level of intensity and they will be able perform more effectively without giving you delayed soreness.
By spending at least 5 minutes warming your body up before starting each exercise circuit and a further 5 minutes warming down and stretching post workout will also greatly reduce DOMS.
Click here to receive your free Exercise Sampler from the 28 Day Weight Loss Challenge.


Results from mums on the 28 Day Challenge
You can receive more helpful articles, exercises and hundreds of recipes when you join the 28 Day Weight Loss Challenge. Mums lose an average of 4-6kg* (8-13 pounds) on our challenges – use code BIRTHDAYsave15 to save 15% off the RRP TODAY.
Tamara Deborah Loses a MASSIVE 35kgs* on our 28 Day Challenges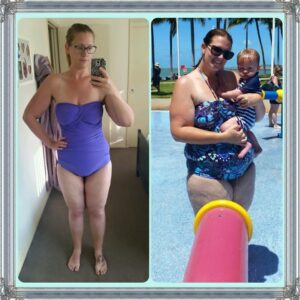 Tamara says: "I've been following Lose Baby Weight for nearly 11 months now.
Literally the best decision i ever made. Gone forever is the frumpy, sad, unhappy and unhealthy Tamara. Ive lost 35kgs and my life and my sons life is forever changed for the better. 
Lauren Breedt Loses an AMAZING 49kgs* on our 28 Day Challenges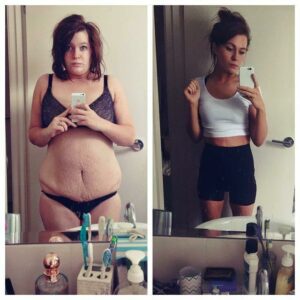 Lauren says: "If you're just starting out on your journey, I'd highly recommend starting with a 28 Day Weight Loss Challenges. It's such a great way to learn about healthy eating and exercise…..
The Challenges are perfect as they run for 28 days, with so many different customizable options for every meal and day. There is no better time to start your journey than today!"
DON'T delay!
Join today and become healthier and fitter this Spring. Join 1000's of other mums on the same journey and be supported every step of the way.
You won't regret it!