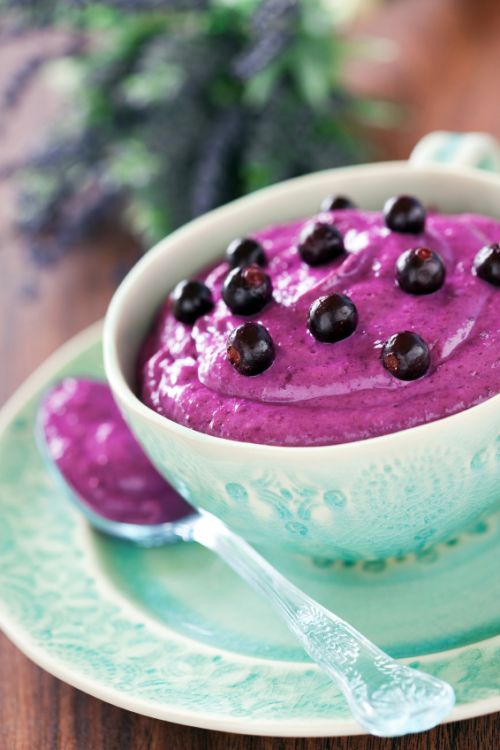 Nutritious, fruit-based desserts are excellent choices to include in your healthy eating plan when trying to lose pregnancy weight.
This recipe for a Dairy-Free Blueberry Mousse only requires a few ingredients, and is really simple to make in less than 10 minutes.
Using tofu as the base of this mousse means that this dessert is high in protein, and dairy-free, making it a good option for people suffering from lactose intolerance.
While tofu is commonly used as a savoury ingredient in Asian dishes like stir-fries and soups, it also makes an excellent dessert base for vegan, dairy-free mousses and puddings.

Ingredients:
350 grams frozen blueberries
300 grams firm silken tofu
Quarter teaspoon cinnamon
4 drops of vanilla extract or essence
3 tablespoons maple syrup
A few tablespoons of water
Optional Extras:
Use frozen raspberries instead of blueberries
Replace the maple syrup with honey or agave syrup
Method: 
Set aside some blueberries for the topping, but place all the ingredients (including most of the blueberries) into a blender or food processor and blend until smooth.
Scoop into bowls and top with the remainder of the blueberries.
Choose to serve immediately, or place bowls in the freezer for a frozen consistency.
Serves: 4. Calories per serve: 168
Join our 28 Day Weight Loss Challenge and get access to:
28 Days of family friendly healthy meals
Personalised weekly shopping lists and customisable meal plans
Access to the exclusive challenge 1000+ recipe hub
28 days of effective at home exercises to fit into your busy day
Expert advice and support from the team and 1000's of other mums on the challenge
See all the details and join here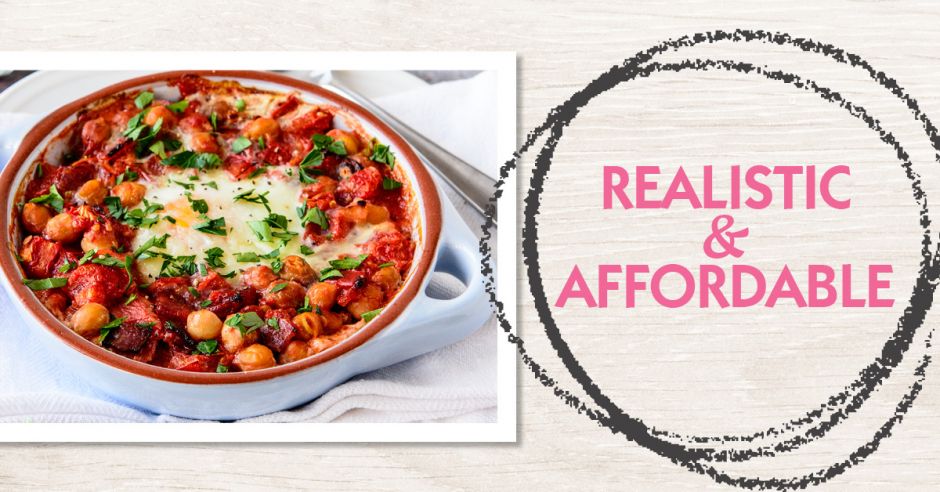 Results from mums on the 28 Day Challenge
Mums lose an average of 4-6kg (8-13 pounds) on our 28 Day Challenge and below are some of the amazing results from mums JUST LIKE YOU who are already using the 28 Day Challenge and losing tummy fat – make the change and join them today too!
You can see lots of results and you can join here too
Erin Loses a MASSIVE 44.7kgs on our 28 Day Challenges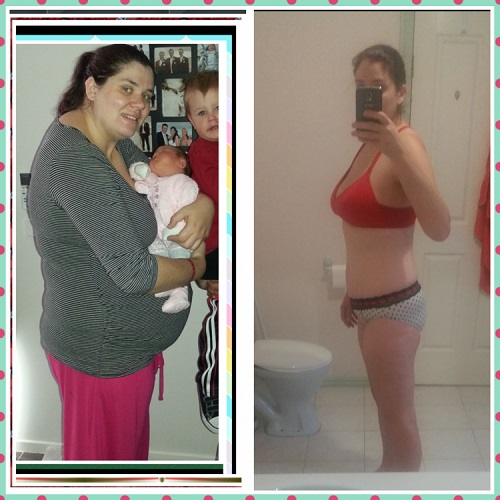 Erin says: "I love the 28 day challenge! It takes all the guess work of "what do i have for dinner" and fumbling around the fridge looking for ingredients before deciding on something "easy" (and usually not healthy!) The best thing is, after doing my weekly shop once the shopping list comes out I have everything I need to make something HEALTHY AND EASY!"
DON'T delay!
Join today and become healthier and fitter this Winter. Join 1000's of other mums on the same journey and be supported every step of the way.
You won't regret it!