Today we are sharing this healthy, Dad Friendly burger recipe from the 28 Day Weight Loss Challenge. It's so quick & easy to prepare that the kids can help!
Have you heard about the 28 Day Weight Loss Challenge and want to know what you're missing out on?
Well one thing you'll miss out on if you're not signed up for the next Challenge (they run EVERY month), is 28 days of healthy eating diet plans, including easy to prepare breakfasts, lunches, dinners and snacks.
How fantastic – you don't need to think about what to have for dinner for a whole 28 days!
All the recipes throughout the Challenge are completely customisable and can be adjusted to suit your tastes and your family's needs and budget.
Get a FREE recipe sampler by clicking below:


Beef Burgers
Burgers are often a family favourite but not always considered a healthy choice. Making the burgers yourself using fresh ingredients will ensure you get to enjoy a well loved dish in a healthy way.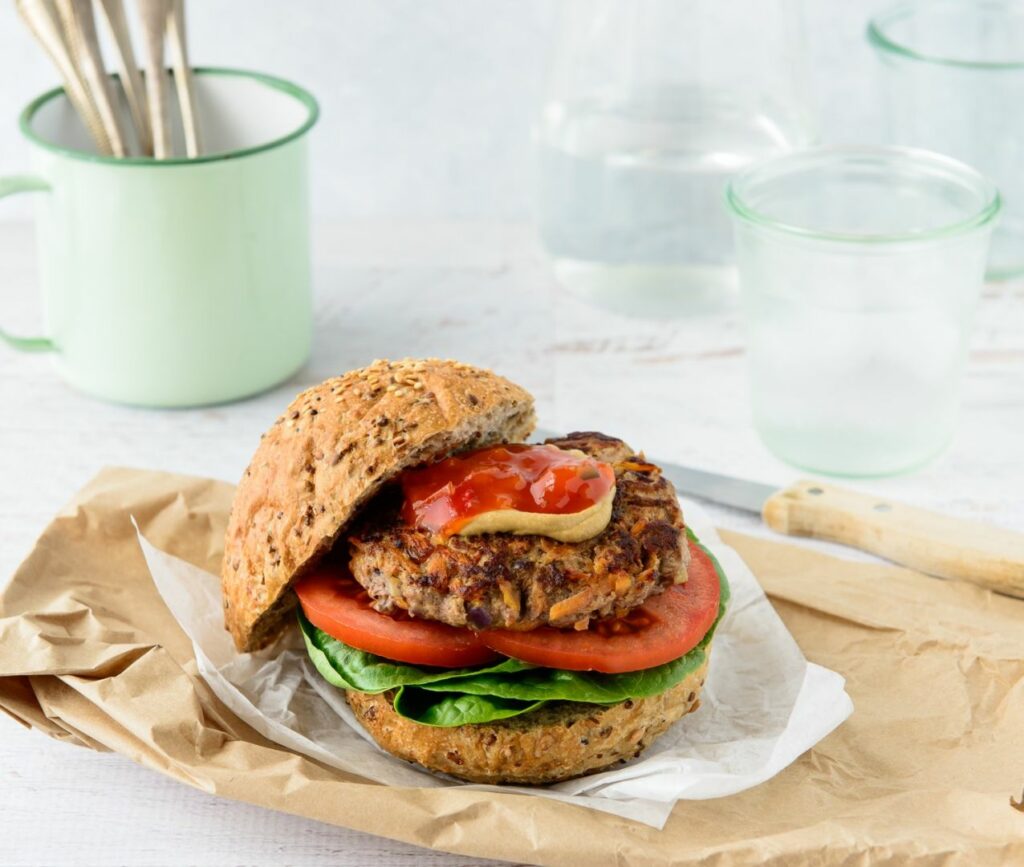 Ingredients (Makes 1 serve)
75 grams of lean beef mince
salt
pepper
cooking oil spray
1/8 diced brown onion (12.5 grams)
1/2 teaspoon dried Italian herbs (0.5 grams)
1 wholegrain roll (80 grams)
1/2 cup mixed lettuce leaves (15 grams)
1/3 grated carrot (25 grams)
1/2 sliced tomato (50 grams)
1 teaspoon Dijon mustard (4 grams)
1 teaspoon tomato chutney (4 grams)
Method
Season mince with salt and pepper and then combine with grated carrot, diced onion and dried herbs. Form into one burger patty per serve.
Lightly spray a non-stick fry pan with cooking oil spray over medium-high heat. Cook the burger patty on both sides for 5 – 10 minutes in total, until cooked to your liking.
Halve the bread roll(s) and lightly toast under the griller. Place lettuce and sliced tomato on one half. Top with cooked burger patty, mustard, chutney and other half of bun.
Get a FREE 28 Day Challenge recipe sampler by clicking below:

Or you can join the challenge directly
here
About the 28 Day Challenge
The 28 Day Challenges will provide you with the skills to make the right decisions when it comes to food choices plus support and tips to make food prep, fitting in exercise, staying motivated and reaching your goals really easy.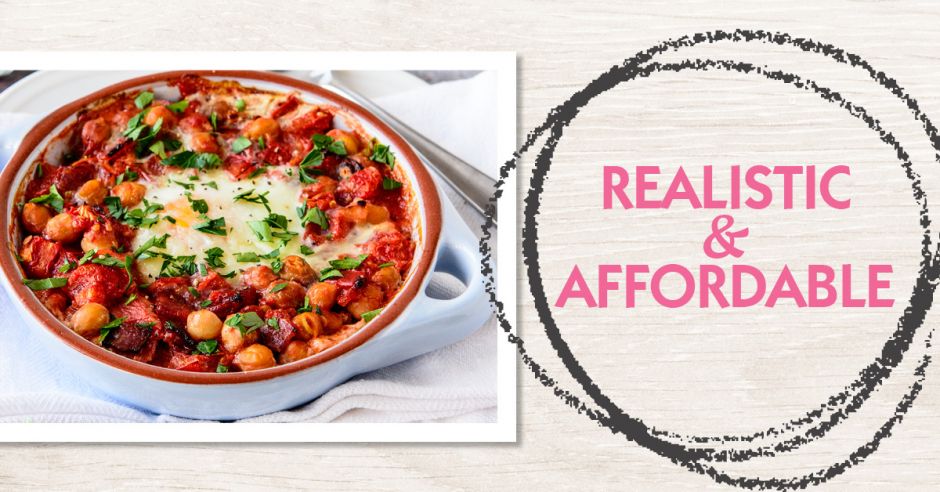 Here are some of the other key benefits from joining the 28 Day Weight Loss Challenge:
Food & Nutrition
You will receive 28 Days of easy to make recipes (breakfast, lunch, dinner, snacks and even dessert)
All recipes are made in under 20 minutes
Each week comes with personalised weekly shopping list – either in PDF form or mobile version
Meal plans are fully customisable
Subscribers will have access to the exclusive challenge 1000+ recipe hub

Exercise
You will receive 28 days of effective interval training exercise plans – all done at home
Use the online timer to perform all your interval training
Record your stats in your personal daily tracking exercise board
All exercises with videos
Motivation
Do the Challenge with 1,000's of other mums
Join the private support group with over 15,000 other mums
Daily support emails
Private tracking tools and dashboard
Contact the team any day for additional help
Results from mums on the 28 Day Challenge
Mums lose an average of 4-6kg (8-13 pounds) on our 28 Day Challenge and below are some of the amazing results from mums JUST LIKE YOU who are already using the 28 Day Challenge and losing tummy fat – make the change and join them today too!
You can see lots of more results and you can join here too
Ash Loses 26kgs (57 pounds) on 7 Challenges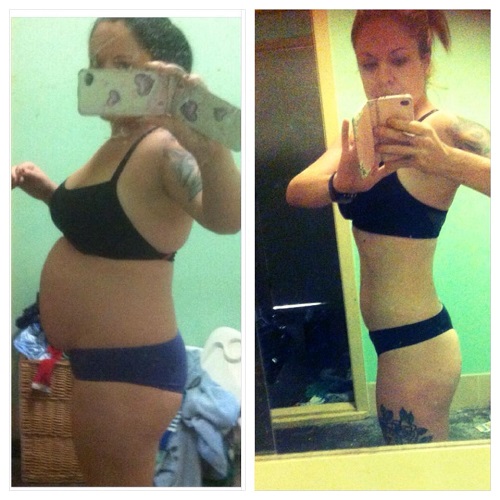 Ash says: "The 28 Day Challenges have changed my life. This was never a diet but a complete lifestyle change for me, and I committed to it 100% I've never experienced such a positive experience as I have with this plan IT WORKS. It's perfectly put together for mums and so manageable."
Take control of your health and get rid of those unwanted kgs for good.
Join now
You won't regret it!