Here is a great healthy eating recipe to have up your sleeve for those nights when you don't feel like cooking.
You can even keep frozen spinach on hand which will make it even easier – just let it defrost and then drain well before using.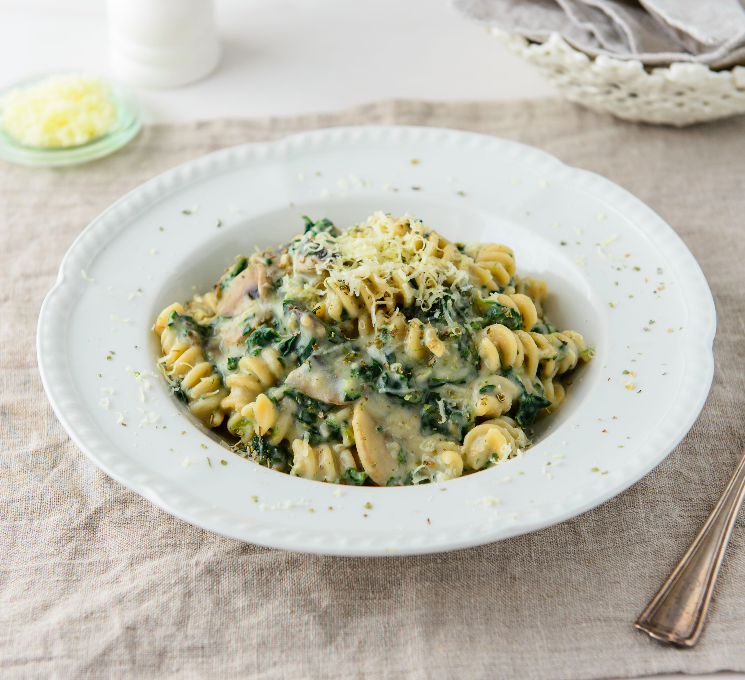 There are so many options for this, so feel free to use it as a healthy eating base and add things like:
Pitted olives
Roasted cherry tomatoes
Cooked mushrooms
Cooked chicken or prawns
Freshly chopped chilli
A handful of fresh basil, parsley or coriander
Ingredients:
200g pasta of your choice (try to find wholemeal)
400g baby spinach
200g low fat cream cheese, chopped up
1 tsp minced garlic
Salt and pepper, to taste
Method:
Steam or stir fry the spinach until wilted.
Set aside in a colander to drain for several minutes.
Cook the pasta according to the packet directions.
Drain the pasta, reserving ¼ cup of the cooking liquid.
Place the pasta back in the pot.
Add the spinach, cream cheese, garlic and seasoning.
Allow the cheese to melt and become creamy.
Add enough of the cooking water to loosen the pasta, stir until smooth and creamy.
Serves: 4. Calories per serve:420