Green smoothies are a great way to load up on vitamins and minerals, especially as we're heading into winter which is well known as the cold and flu season.  They are also perfect to keep you full and satisfied until your next meal which is great when you're following a healthy eating plan.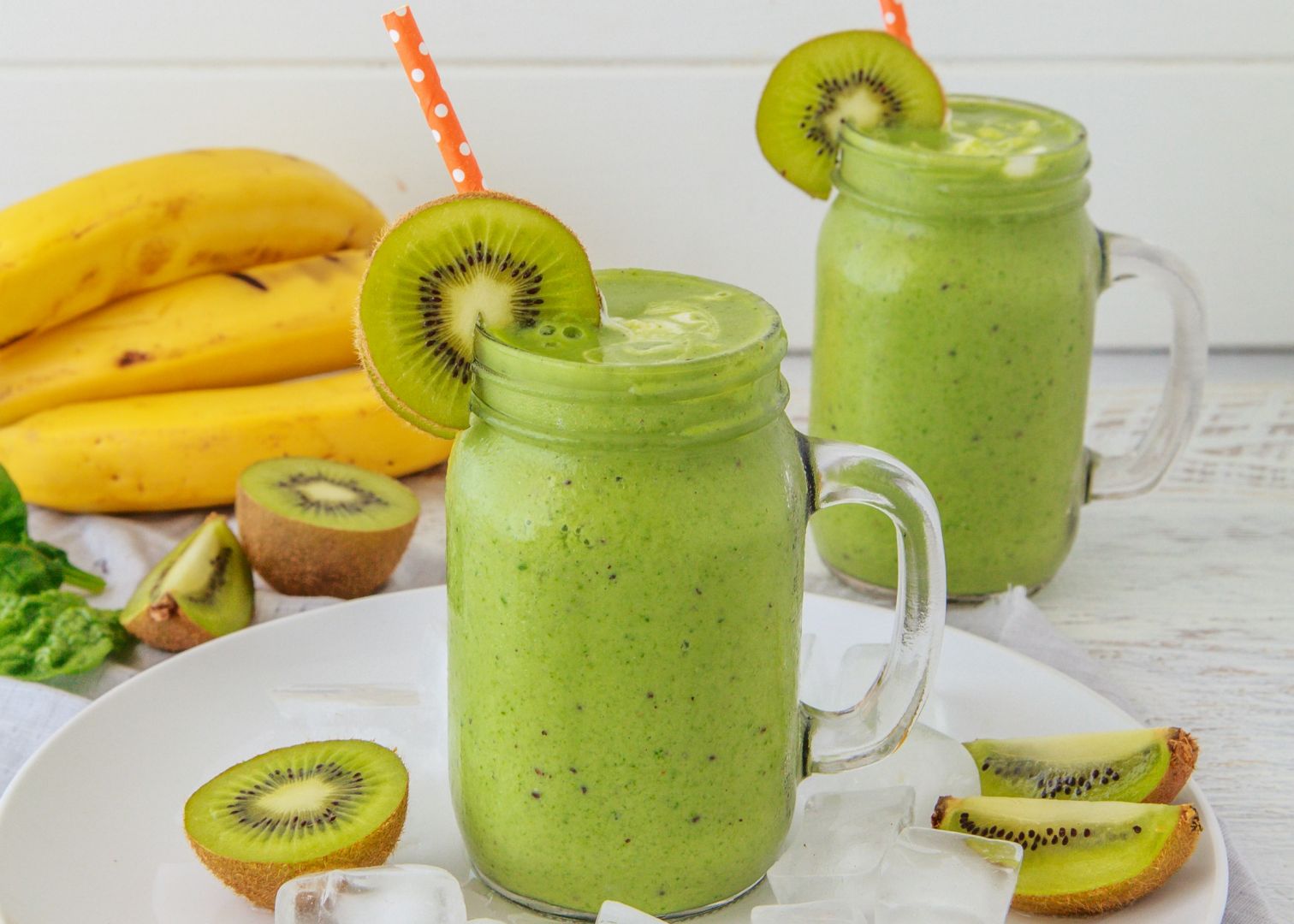 Prep Time: 5 mins
This deliciously creamy green smoothie is easy to prepare, totally nutritious and filled with the goodness of dark leafy greens.
Ingredients (Makes 1 serve)
300 mls of coconut water
2 tablespoons Healthy Mummy Smoothie Mix Vanilla (25 grams)
1/2 cup baby spinach (15 grams)
/2 peeled Kiwi fruit (35 grams)
1/4 cucumber (50 grams)
1/2 frozen banana (45 grams)
ice cubes
Method
Place all ingredients into a blender.
Blend on high for 2-3 minutes until smooth.
Serve.
345 calories Per serve