Cauliflower is a great vegetable to add into your healthy eating plan and it is full of fibre and nutrients.  You can use it as a side dish, to bulk up main dishes or as a main dish.
One of our favourite recipes to make is a cauliflower curry – and our recipe is below.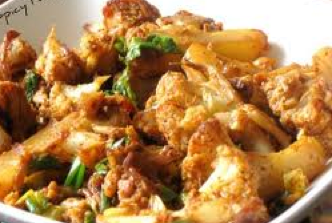 Creamy Cauliflower Curry
This delicately spiced curry is perfect for lunch or dinner, and it tastes even better if you leave the flavours to develop overnight.
Ingredients
1 large head of cauliflower
1 red onion
1 garlic clove
1 thumb-sized piece root ginger, peeled
1 green chilli
200ml chicken stock
4 tbsp. low fat plain yoghurt
2 tbsp. ground almonds
2 tsp. ground coriander
1 tsp. each ground turmeric, cumin, cardamom and garam masala
1 tbsp. oil
Salt and pepper
Directions
Remove the leaves from the cauliflower. Break into florets. Thickly slice the onion. Mince the garlic clove and root ginger. Slice the chilli in half, remove the seeds with the back of your knife then finely slice the flesh.
Heat the oil in a frying pan. Add the onion and a bit of salt and fry gently for 10 minutes until golden brown and soft. Add the garlic, ginger and chilli and fry for a couple of minutes until fragrant. Add the cauliflower florets and stir to combine with the rest of the ingredients.
Add the ground coriander, turmeric, cumin and cardamom. Stir to coat and cook for a couple of minutes until fragrant. Add the stock and stir to combine.
Simmer for 10 minutes, then add the yoghurt, almonds and garam masala. Simmer for 5 minutes until thickened and then season to taste with salt and pepper.
Recipe serves 4. Calories per serving: 164, fat per serving: 8.6g.


Every month on the 28 Day Weight Loss Challenge, we run a BRAND NEW 28 Day Menu with a different theme so you NEVER get bored!
Next month's theme is WINTER! – Perfect for the chilly weather, SUPER easy to whip up and still just as healthy.
If you are curious about the 28 Day Challenge recipes then we have a 28 Day Challenge recipe pack for you to try HERE.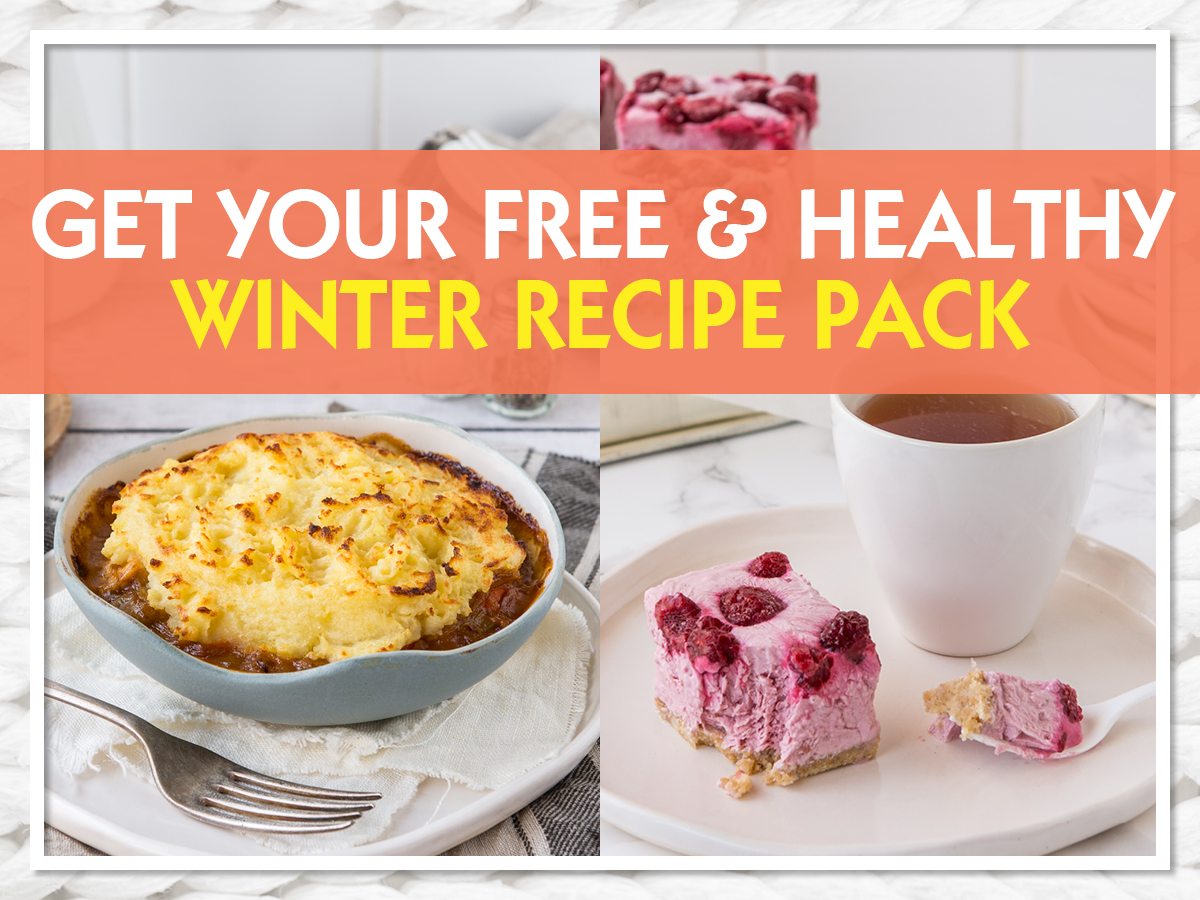 Find a delicious range of healthy recipes, packed full of energy boosting ingredients and nutrients together with easy to achieve exercise.