The perfect healthy alternative to an after dinner mint.  Except we would eat them after any meal, they're so yummy.  These delicious coconut minty bliss balls are only 67 calories each – too good not to make.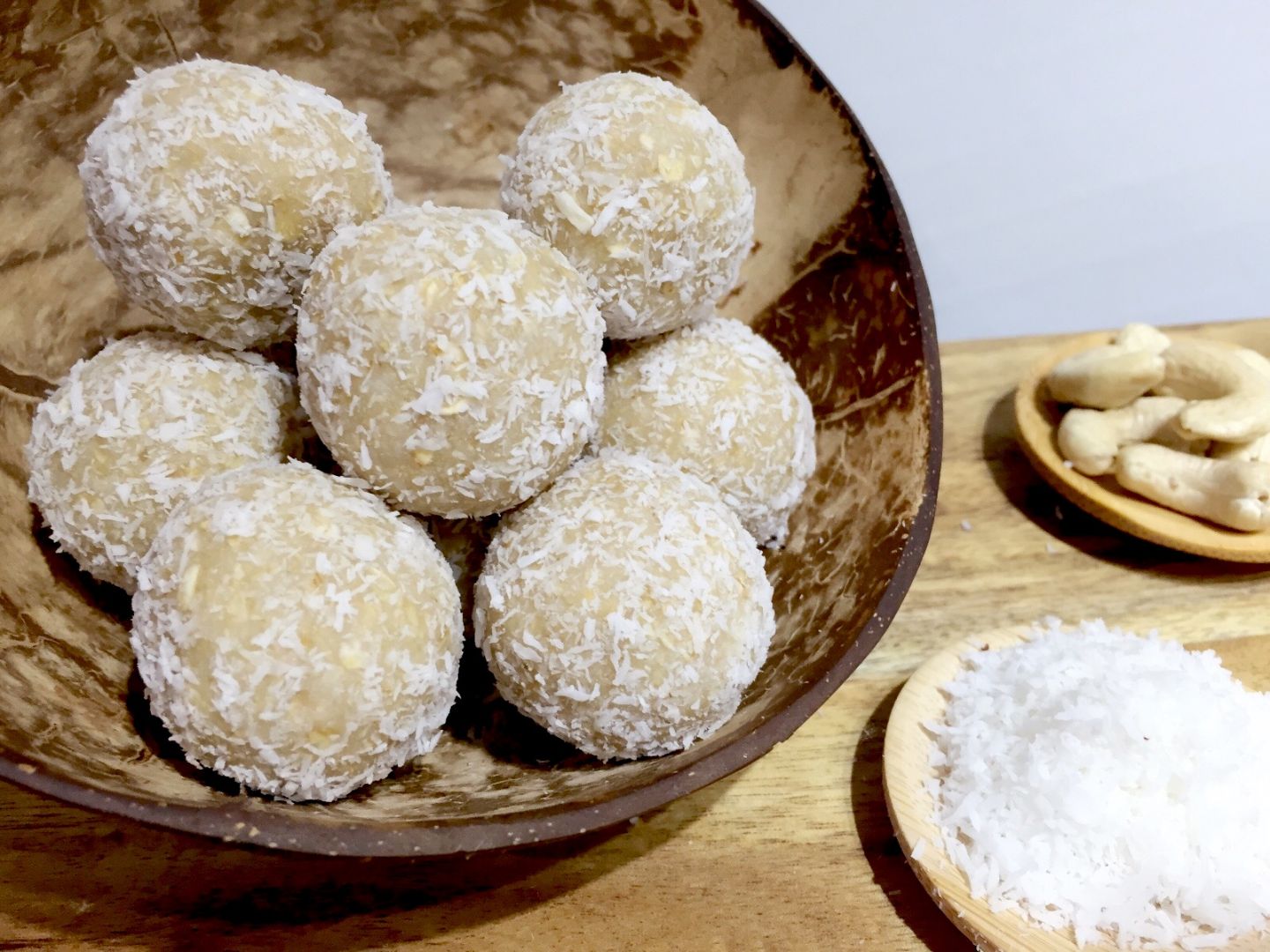 Ingredients
1/2 cup oats
1 teaspoon water
1/2 cup coconut
1 tablespoon coconut oil
1/4 cup cashews
3 tablespoons maple syrup
1/2 teaspoon peppermint essence (more if you love it super minty)
1 teaspoon vanilla extract
** extra coconut for coating (works out to be approx 5 teaspoons)
 Method
Blitz all ingredients together (minus the extra coconut for coating) until well combined.
Roll into balls then toss in coconut to coat.
Place in fridge/freezer to set.
 Can be stored in fridge or freezer
Recipe makes 10 balls at 67 calories each