Protein cookies and balls are an excellent way to pack extra protein into your healthy eating diet and pregnancy weight loss plan – plus, they're delicious!
Protein cookies or balls can be made with any number of ingredients, such as rolled oats, Healthy Mummy Smoothie Mix, nuts and dried fruit, and they can be easily adapted according to your personal tastes.
These simple protein balls are packed with flavour – vanilla, coconut, apricot and cinnamon.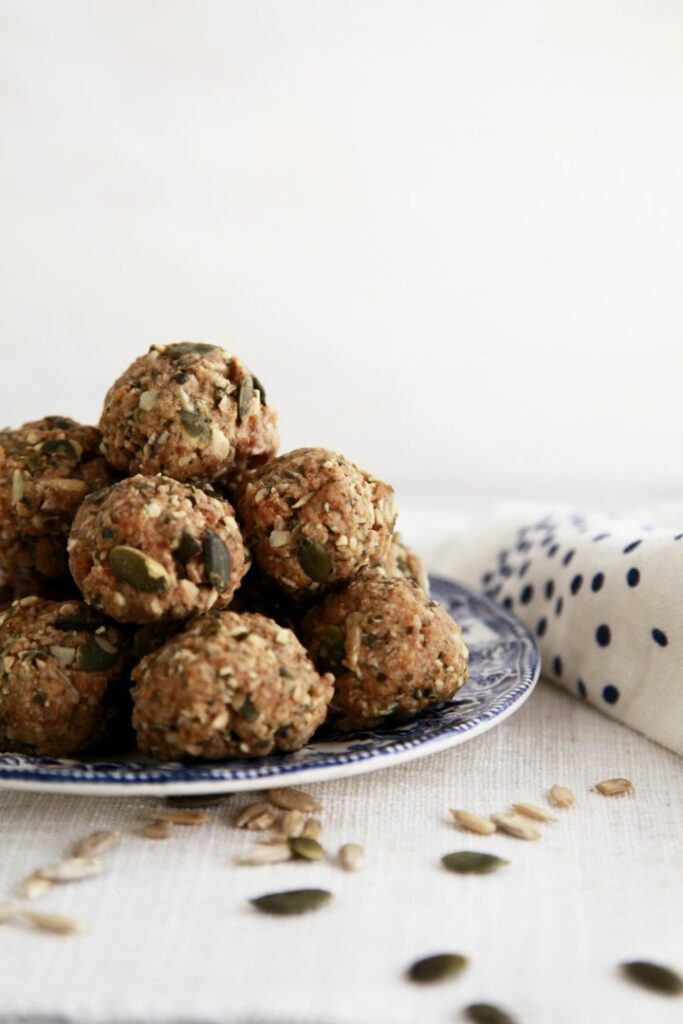 Ingredients
2 tbsp. coconut butter
2 tbsp. mixed seeds (flax seeds and hemp seeds are a good protein filled mix)
2 tbsp. Healthy Mummy Smoothie mix
½ tbsp. maple syrup (alternatively use runny honey)
2 tbsp. finely diced dried apricots
½ tsp. ground cinnamon
½ tbsp. water
Method
Place the coconut butter into a small jug. Microwave for 20-30 seconds until melted.
Place the coconut butter, mixed seeds, protein powder, maple syrup, apricots, cinnamon and water into a food processor and pulse until the ingredients are combined. Alternatively, mix everything together using your hands.
Press the ingredients together into a rough dough and shape into balls.
Chill the balls before serving.
Recipe makes 4 protein balls. Calories per ball: 117. Protein per ball: 8.25g.