These Christmas Bliss Balls are not only free from the need to switch on the oven, they're also a fabulous, weight loss friendly healthy sweet treat.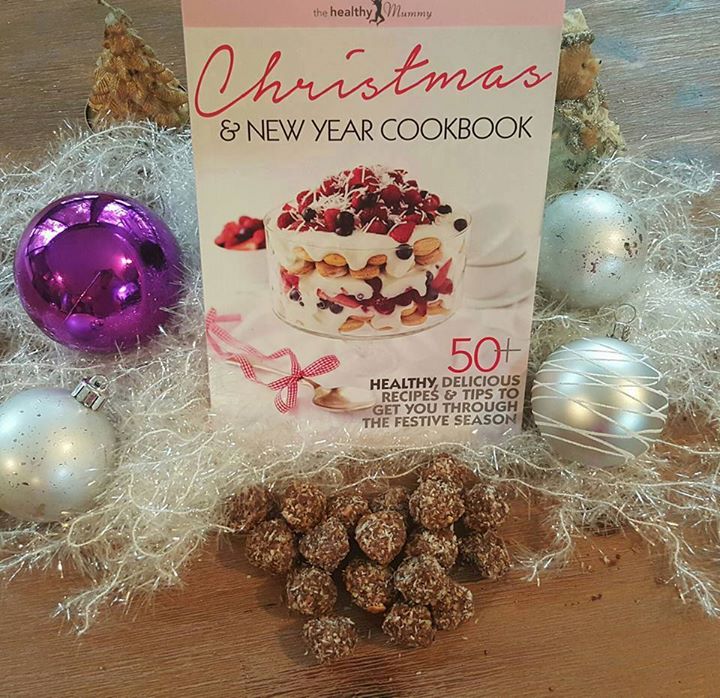 And we are sharing this YUMMY recipe from our Christmas & New Year Healthy Cookbook which you can receive for FREE this weekend (Friday 11th December 2015 – Sunday 13th December 2015) when you place an order in the shop.
PLUS you will also save on postage and pay just $5 for all orders delivered in Australia.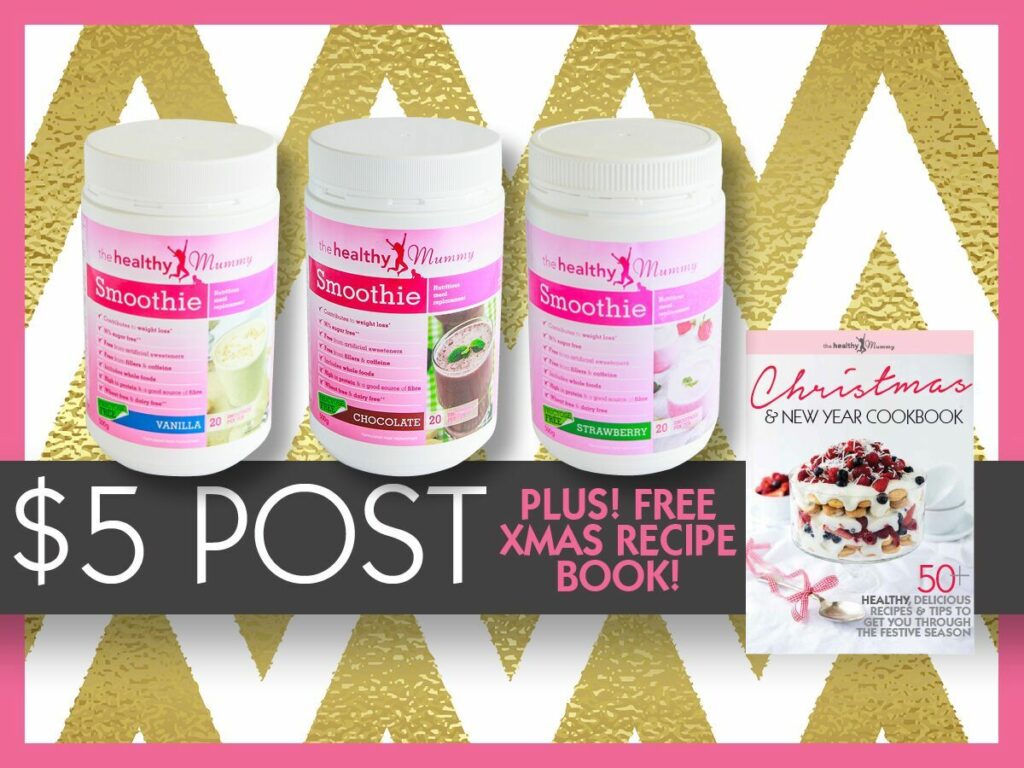 Click here to start shopping now!
Bliss Ball recipe
Instead of the usual, weight loss sabotaging culprits (refined sugar, lots of calories), these delicious little bites combine protein-rich nuts with low GI oats and get their sweetness from soft, juicy dates. All that goodness combined makes for a fantastic christmas treat OR even a post workout snack.

The key to making these healthy snacks decadent and delicious is all in the dates you choose. While the pre-packaged variety will suffice, it's the fresh, caramelly variety that really makes a difference. We used medjool date (which can be found at your local supermarket or fruit shop).
Fresh dates, while high in natural sugar, pack such a sweetness punch that you don't need many, or any other form of sweetness to make these balls taste great.
We've chosen to roll our balls in coconut and cocoa powder but there are a variety of toppings you can use. If you're feeling especially festive, why not try some ground pistachios (green) or processed goji berries (red)? You could also use your favourite chopped nuts.
Ingredients
For the balls themselves
1/2 cup fresh dates, pitted

1/2 cup rolled oats
1/2 cup nuts of your choice; almonds, walnuts and pecans all work well
1/2 cup shredded coconut
2 tbsp coconut or regular butter, slightly softened or cubed
1 tbsp chia seeds
1/2 tbsp cocoa powder
1/2 tsp vanilla essence
For the decorative rolling
2 tbsp desiccated coconut

2 tbsp cocoa powder
Directions
Soak dates in a glass or small bowl of warm water for 15 minutes or until soft.

When dates are nice and soft, drain and tip into the bowl of food processor.
Add the remaining 'ball' ingredients to the processor and process until combined (the 'dough' will become quite dense and sticky when properly combined).
Remove mixture from food processor and roll into teaspoon sized balls.
On separate plates, shake out each of the toppings.
Roll each ball in your chosen topping before placing on a dinner plate/baking tray/large tupperware container and popping in the fridge.
Makes 25 individual bliss balls – Cal per ball – 41
And if you LOVE delicious, healthy recipes our 28 Day Weight Loss Challenge has over 1500 to choose from. Try a day on the challenge for FREE by downloading our recipe and exercise sampler here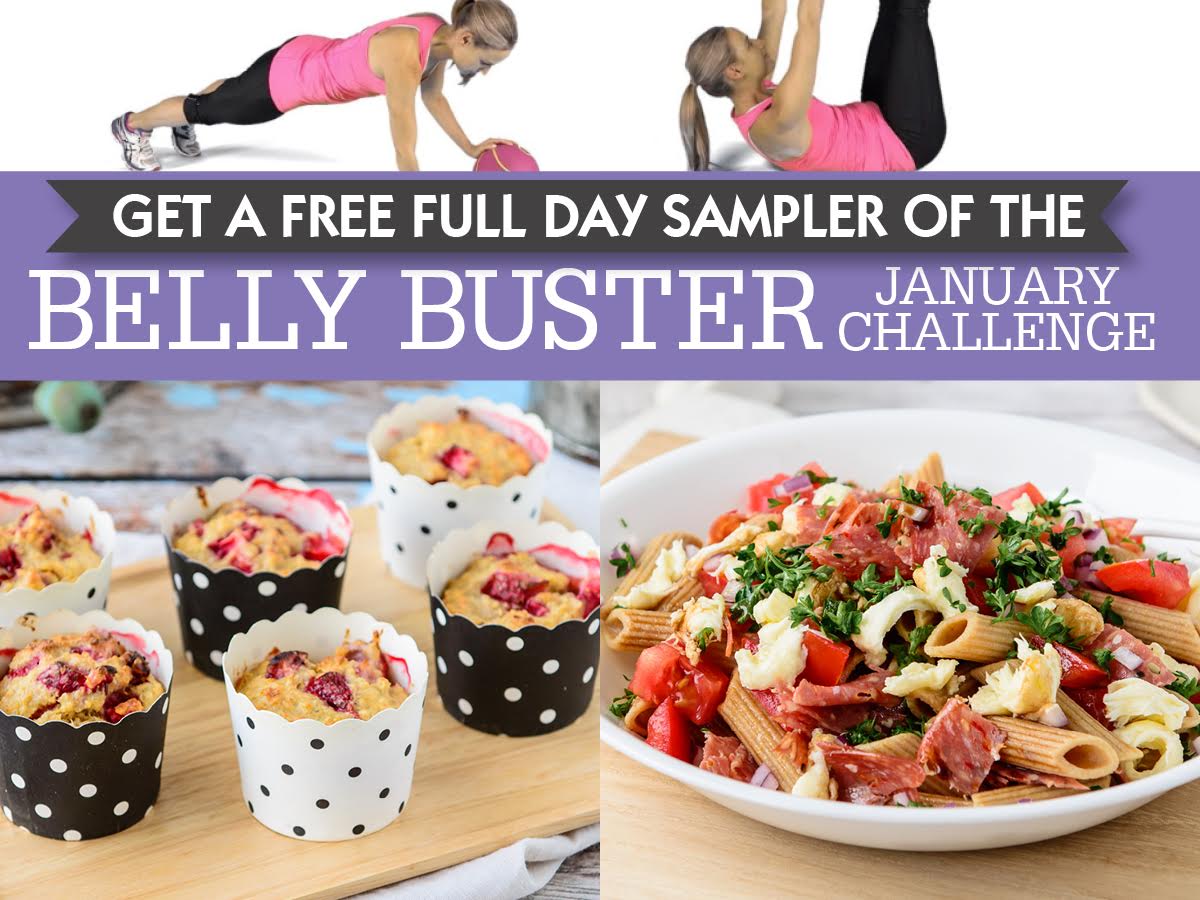 Or you can join the challenge directly here
Results from mums on the 28 Day Challenge
Mums lose an average of 4-6kg (8-13 pounds) on our 28 Day Challenge and below are some of the amazing results from mums JUST LIKE YOU who are already using the 28 Day Challenge and losing tummy fat – make the change and join them today too!
You can see lots more results and you can join here too
Brooke Lost 34kgs* with the 28 Day Challenge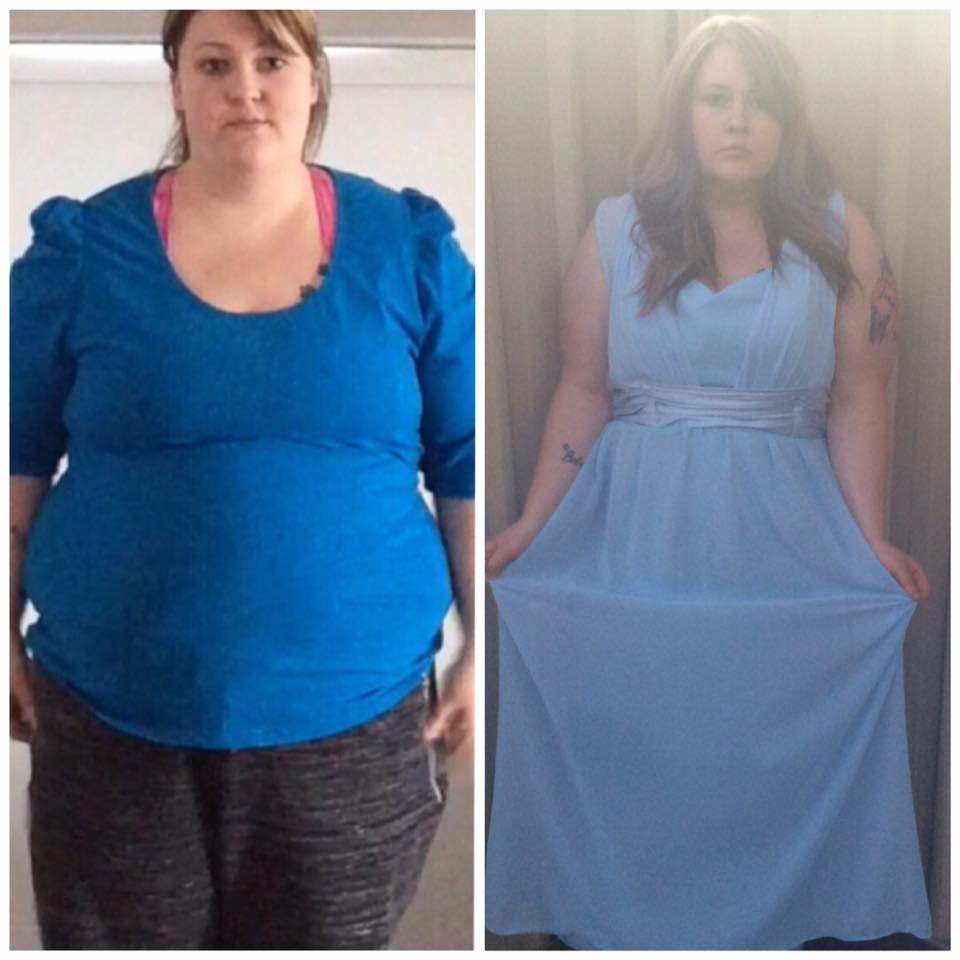 Brooke says: "The benefits that I have received from The Lose Baby Weight Program is knowing that my meal planning is already done and customising my meal plan to suit my life style and budget takes less than 15 minutes at a time and all I need to do is print my shopping list. 
I have also had the benefits of my exercise daily planner been able to be printable so I can leave the planner on my fridge so I never forget about my exercises along with my food menu planner so I know what meals I need to prep and know what I'm eating for that day.
So just by been on this program has took the stress away of so many things and I'm always excited for our new challenges as they are always new and refreshing so I never get bored from it."
DON'T delay!
Join today and become healthier and fitter. Join 1000's of other mums on the same journey and be supported every step of the way.
You won't regret it!