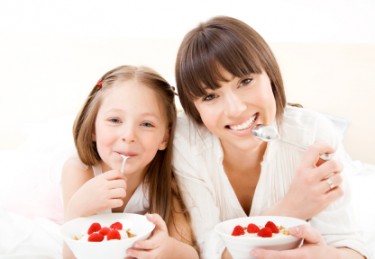 Most people dread the word 'diet' and we don't blame them!
Most weight loss diets focus on banning certain foods and setting strict calorie restrictions which automatically put you in a negative state of mind as you are telling yourself you can't have something or that you have to avoid even certain good foods.
It can become confusing and depressing especially when you are trying to lose pregnancy weight and are tired all the time.
Some diets will tell you not to eat certain foods like fruit, sweet corn, bread or potatoes – all foods that are infact healthy and packed full of nutrients! It makes planning food hard and sets you up on a restrictive diet plan that is hard to maintain for more than a few weeks hence why so many people fail with diets.
The Lose Baby Weight plans are more focused on healthy eating rather than strict and restrictive diets and this is why we believe we have such a great success rate and why mums are able to stay on the plans for a sustained period of time and lose their pregnancy weight in a healthy and safe way – rather than failing after a couple of weeks (and you can see see results from mums on our plans here).
We do not believe in banning food groups. Our number one focus is to ensure the body gets all the nutrients it needs and to focus on healthy eating.  When your body is nourished with all the food groups, vitamins and minerals it works better.
This means you have more energy, have a better metabolism, better digestion and a better ability to rid your body of excess waste, toxins and fat.  Therefore you CAN eat bread, pasta, potatoes! We just ask if you can eat wholegrain versions rather than white and refines/processed versions which are lacking in fibre and nutrients.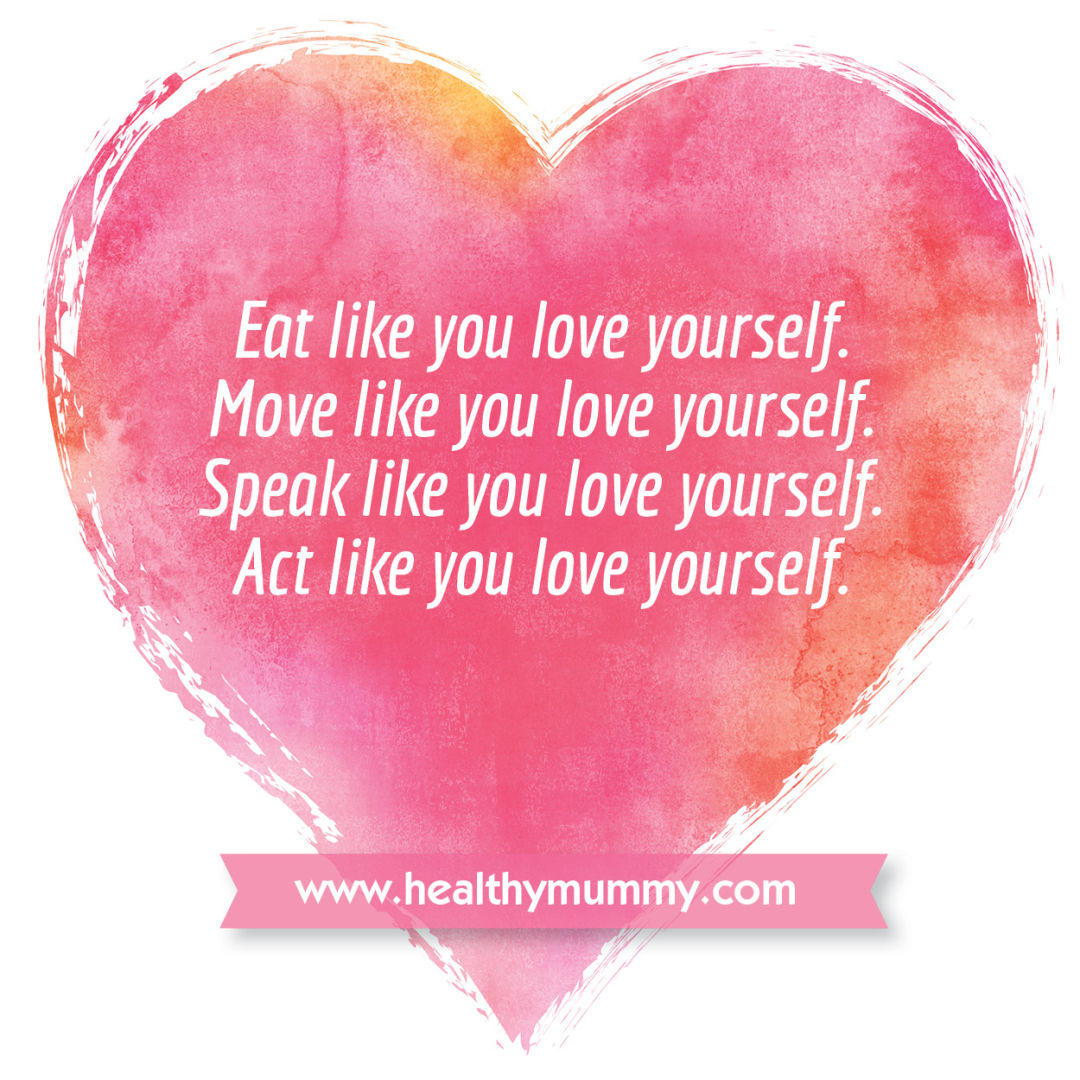 And although potatoes can be a quite starchy food if you swap a white potato for a sweet potato you will be getting a potato high in fibre and nutrients.  Portion size is also something to be aware of with any food – not just carbs and a good guide is to imagine your plate in 3 and split the food groups into 1/2 the plate being veggies or salad, 1/4 of the plate being a lean protein and 1/4 complex carbohydrates (so things like wholegrain rice, wholegrain bread, wholemeal pasta or buckwheat or soba noodles).
Another point to note is those diets that tell you to avoid carbs and foods that your common sense is telling you are healthy are usually advocating rapid weight loss and rapid weight loss is due to losing water and muscle – not fat so not only is it unhealthy as your body is being deprived of vital nutrients but it is also giving you a false weight loss result as it is the fat that you want to lose – not water or muscle.
Other than just presenting a nutrient deficiency, the rapid weight loss often associated with high-protein/low-carb diets may cause possible health-risks including, dehydration, fatigue, constipation, menstrual irregularities, dizziness, hair loss, muscle loss and electrolyte imbalance.
The Lose Baby Weight plans are very much focused on a steady and achievable weight loss and one that is focused around healthy eating habits and teaching you how to choose and cook healthy foods as well as a change of lifestyle. And most of us like a treat – and that isn't a no no – we just suggest aiming to be good for 80% of the time and then having treats 20% of the time so you don't end up thinking you can never stick to a plan and always crave naughty foods.
And to recap on why healthy and steady weight loss is much better for you:
Weight maintenance.
Losing weight too quickly will slow down the metabolism, and eventually you're eating fewer kilojoules but not losing weight. On the other hand, slow and steady weight loss will ensure metabolism efficiency – an efficient metabolism is the key to fat burn.
Improved eating habits.
When you approach your weight loss efforts at a slow and steady pace, you give yourself time to learn and adjust your eating habits (both mentally and physically) without depriving yourself of necessary nutrients. For example, you're snacking on fruit instead of biscuits, you're eating at regular times and not skipping meals, you're drinking more water, rather than soft drinks. These simple dietary swaps contribute in many ways to good health and nutrition.
Prevent muscle loss.
Rapid weight loss is not fat loss. Rapid weight loss is usually a loss of fluid or muscle, rather than body fat. If you choose to lose weight at a slower rate, not only will you lose inches, but you will prevent muscle loss and ultimately achieve a leaner and firmer figure.
Bottom line: To make long-lasting improvements to your weight (and better still, your health!), you need to make long-lasting changes to your lifestyle. So, rather than trying different fad diets, I always advocate finding an eating plan that suits your body, lifestyle and your eating habits. This includes making small changes that can be sustained which are most likely to lead to improved health over time.
Where to start
If you have just found the Lose Baby Weight and Healthy Mummy website and products and are not sure where to start or the best place to look for information – this is a good place to start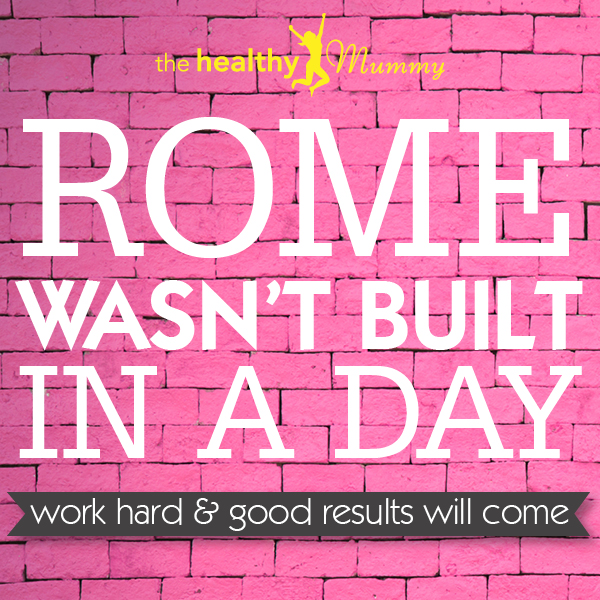 Help to get started
1) What do we offer? We offer a whole range of products and plans and it really depends on what works best for you and your lifestyle. 
In summary our 2 BEST SELLING and most popular weight loss tools are
1) The 28 Day Weight Loss Challenge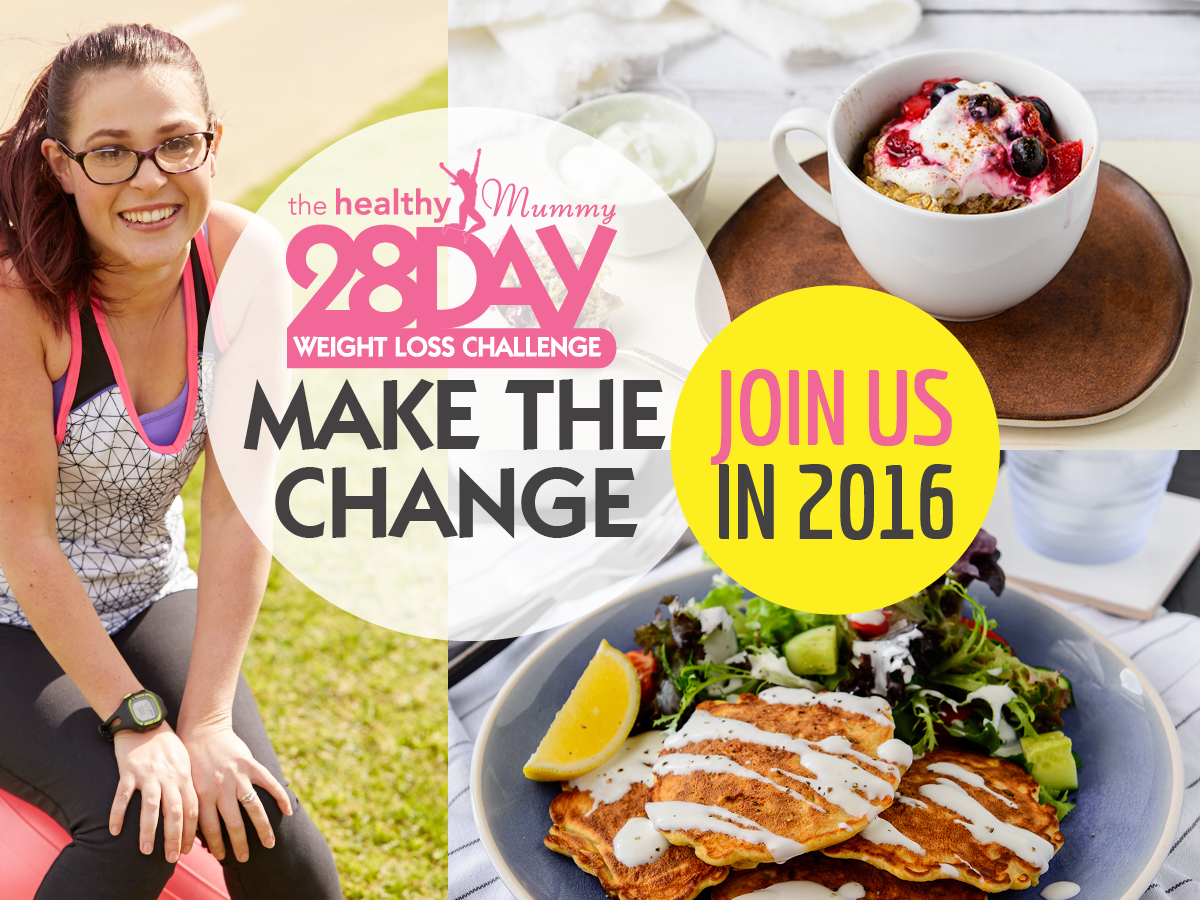 and
2) The Healthy Mummy Smoothies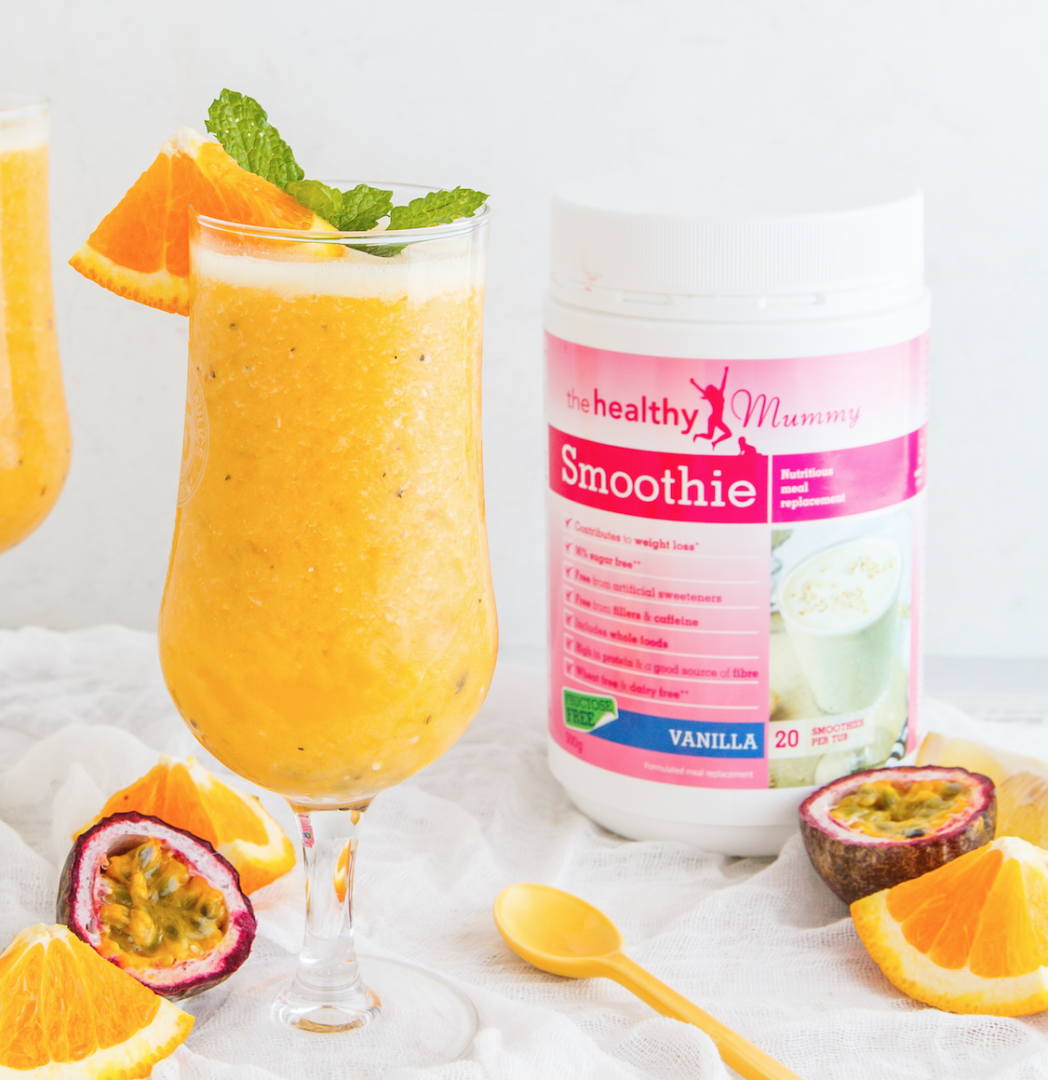 Lots of mums like to combine to two together for best results and more flexibility but lots of mums just do either or as well – it is what about will work for you and your lifestyle
Which one should I do?
The 28 Day Challenge give you full meal plans for every day of the week, over 1,600 recipes and daily exercise routines
The Challenge is easy to follow and AWESOME but lots of mums combine the challenge with our smoothies too as it is inevitable that on some days you have no time to cook some of the meals or you are too tired – the smoothies are fantastic here as they ensure you keep on track.
But some mums just like to do smoothies for pure convenience and just have an evening dinner – the choice is yours.
Either way you can get HUGE savings on the 28 Day Challenge here and on The Healthy Mummy Smoothies here
We also have over 20 various recipe books, our Exercise DVD and the singlets we do.
You can also fill out our FIND A PLAN page here for extra help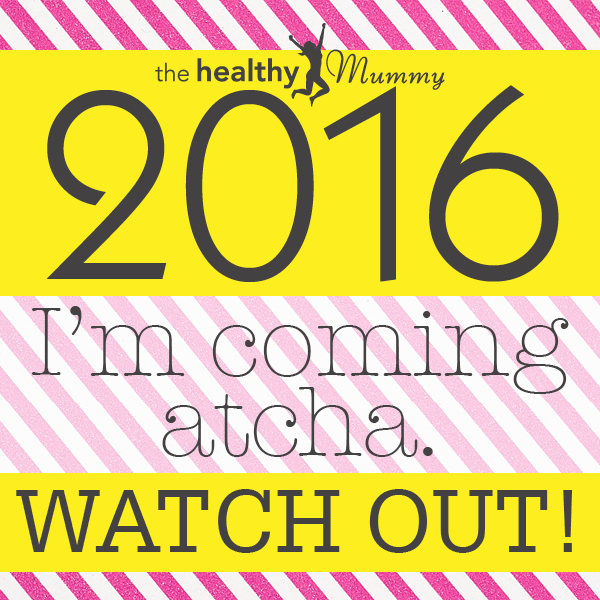 Common Questions
Q.Are the Healthy Mummy Smoothies different to other shakes? 
A.Yes they are. They are free of weight loss accelerants. Are a natural and whole food product which are non processed and non refined. They contain no caffeine, no fillers, no artificial sweetener and are high in fibre and protein and contain no added sugar or fructose – and safe for use in breastfeeding – you can see a comparison to other brands here 
Q. What is the 28 Day Weight Loss Challenge? 
A. It is an online Challenge that runs every month. It is a full and comprehensive 28 day meal plan and exercise plan with full and daily support. You complete the challenge with 1,000's of other mums all doing it at the same time and each challenge has brand new recipes and exercises to follow. All information is here 
Q.How Many Calories Do I need? 
A. This is a very common question and it can confuse people. Read all you need to know about calories here 
Q. Can I Work out my BMR. 
A. Although we do not advocate strict calorie counting (it becomes restrictive and hard to stick to) it is good to have a rough idea of how many calories your body needs every day. You can use our BMR calculator here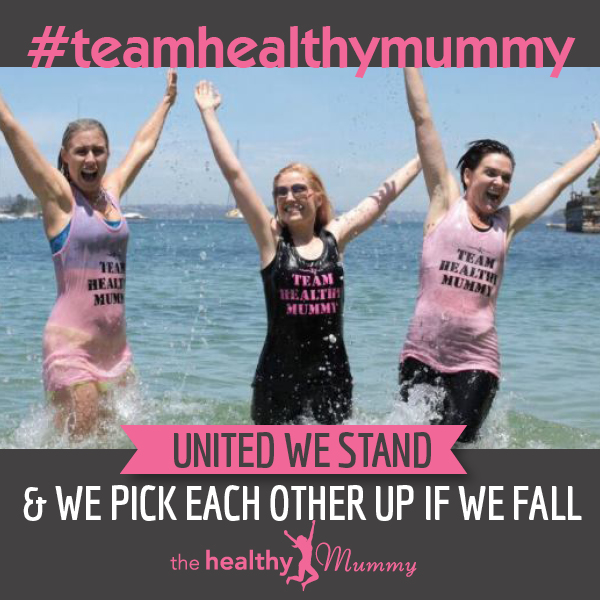 Q. Can I Track my progress? 
A. Yes you can. Use our free weight loss tracking system which lets you monitor your daily exercise, measurements and weight – and which will keep you motivated as the weeks pass by. – register here 
Q. Can I see results from other mums?. 
A. Read about women who have overcome their struggles and lost – click here to see stories 
Q. Need help to set yourself mini goals and challenges? 
A. See our advice here on how to set goals 
Q. Want to lose tummy fat?. 
A. Then join our 28 Day Challenge as the next round is the BELLY BUSTER round
Q. Have you had a C-Section?
A. See advice on exercise here 
Q Can I use in Breastfeeding? 
A. Yes you can – you can see all breastfeeding information here 
Need to contact us? Email us on [email protected] or call us on 1300 301 172
And you can see the full range of products in our shop here
Want to see what the Feb 28 Day Challenge is all about? Try a day for FREE – download here
Or you can join the challenge directly here

Results from mums on the 28 Day Challenge
Mums lose an average of 4-6kg (8-13 pounds) on our 28 Day Challenge and below are some of the amazing results from mums JUST LIKE YOU who are already using the 28 Day Challenge and losing tummy fat – make the change and join them today too!
You can see lots more results and you can join here too
Megan Lost 18kgs* with the 28 Day Challenges


Megan says: "I have been on the Lose Baby Weight 28 Day Challenges for nearly 12 months. In that time I have lost 18kgs* but the confidence and happiness I have gained is so much more. The anxiety that used to rule my life barely exists anymore. 
The 28 Day Challenges have been amazing for our family. The customise tool is the best. So easy to use and there are so many recipes you would be crazy not to find something you love. I find a new favourite meal every week!! 
They are quick and easy. I am very far from a good cook but these meals are so easy even I can cook them. And the best part of all is no need to make separate meals because they are husband and child friendly!!!"