We love these yummy chocolate and nut bliss ball recipe. Make a batch of these to have on hand when you need a healthy snack. This recipe makes 12 serves.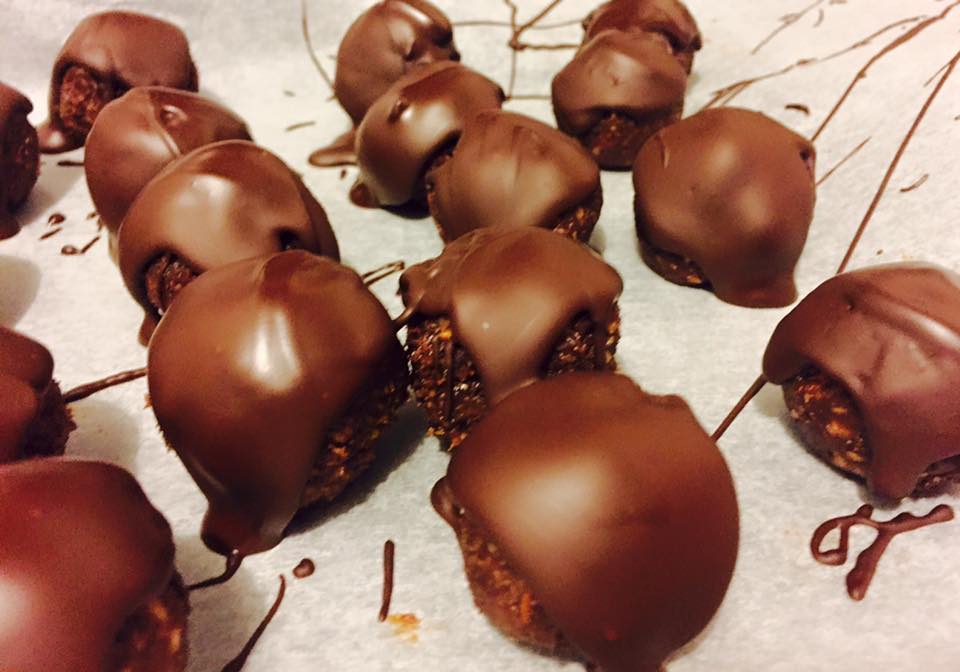 Ingredients (Makes 12 serves)
12 pitted, dried dates (180 grams)
1 tablespoon cacao/cocoa powder (8 grams)
1 tablespoon melted coconut oil (20 mls)
1/2 cup walnuts (50 grams)
120 grams of dark chocolate (70%)
Method
Soak the dates in boiling water for 30 minutes.
Blend soaked and drained dates with all other ingredients, excluding the dark chocolate, until well combined.
Place the mixture into the freezer for 30 minutes.
Once chilled, roll the mixture into 12 balls.
Place on a tray lined with baking paper and put in the fridge for 30 minutes to harden.
Melt the dark chocolate and coat the balls with it.
1 ball is 1 serve, 80 calories per ball