OMG if your jaw isn't on the floor with this recipe then – I congratulate you for your self restraint.
But we are ABSOLUTELY DROOLING over this Chocolate Doughnut Smoothie!
This is NOT any everyday smoothie (not with the added melted chocolate on the top and on the inside of the cup).
BUT we firmly believe in moderation and with two scoops of our Healthy Mummy Smoothie Mix in this decadent delight, you are guaranteed a lot of vitamins and minerals and nutrition with your indulgence!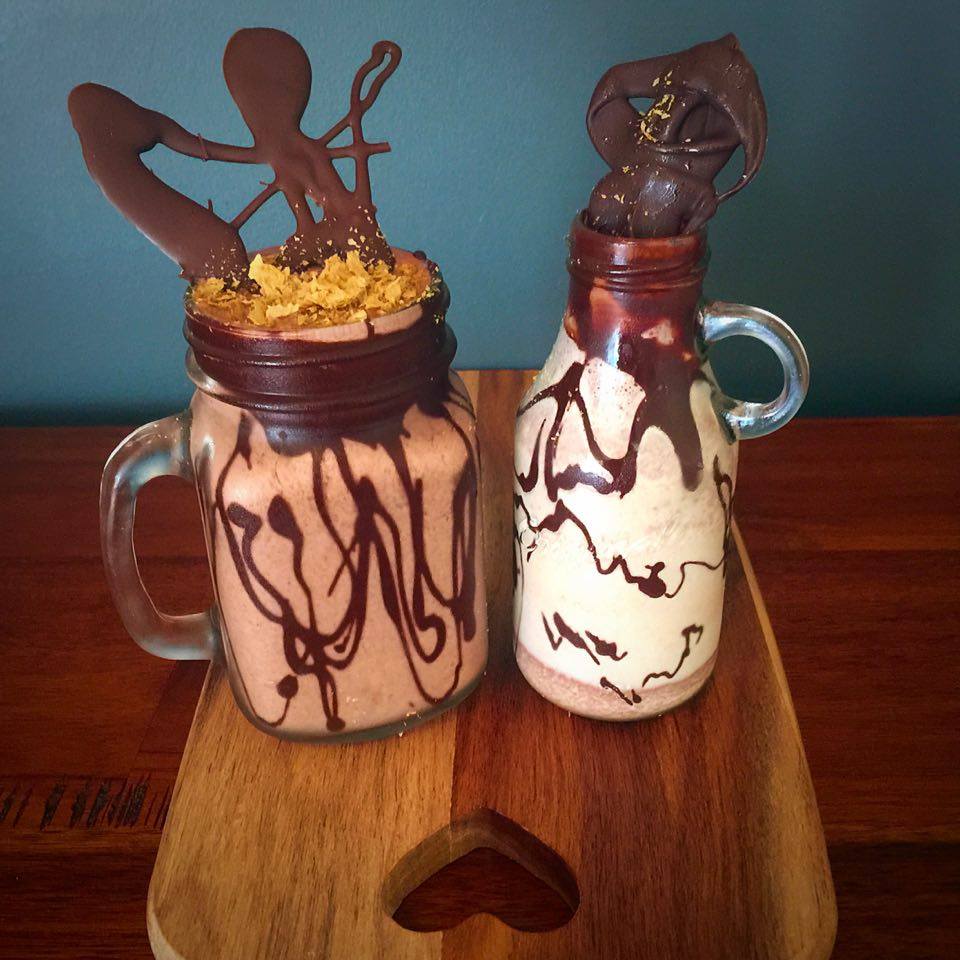 Ingredients (Makes 1 serve)
1 wheat cereal biscuit eg Weetbix (15 grams)
1 cup reduced-fat milk of choice (250 mls)
2 teaspoons cacao/cocoa powder (8 grams)
2 tablespoons Healthy Mummy Smoothie Mix Chocolate (25 grams)
60g melted dark chocolate
Chocolate Flourishes (Optional)
Part 1
Line a flat baking tray with baking paper
Pour 3/4 melted dark chocolate thinly onto baking paper in desired pattern
Place in freezer until set
Part 2
Pour remaining melted dark chocolate in desired pattern on the side of your chosen smoothie cups
Place cups inside freezer until chocolate is set – about 10 minutes (make sure to use freezer safe glass fragile glass may break in the freezer if you forget to take them out)
Method
Put wheat biscuit in a blender (leaving a few pinches aside for decoration if desired), pour over milk and leave for a few minutes, until wheat biscuit is mushy.
Add remaining ingredients and blend until well combined.
Add set dark chocolate decorations and wheat sprinkles (if desired)
Can be made with heated milk and drunk warm.
Tip: For a super smooth smoothie, remember to blend the ingredients for 2-3 minutes as the smoothies are a natural product, are non refined, are low in sugar, are high in natural fibres and contain whole foods so need a good blend.
Tip: Cacao is what we know as cocoa but in its raw form.
Special thanks to Danielle Jacobson for her beautiful smoothie image!

Easter is nearly here and if you are worried about sugar & calorie overload this Easter then NEVER FEAR – the Healthy Mummy is here!
And this April – straight after Easter, we are running our 28 Day Weight Loss Challenge SUGAR DETOX SPECIAL
Designed to help you detox from Sugar and lose weight
Get your FREE Sugar Detox recipe sampler below and see why detoxing from sugar – plus losing weight – has never been easier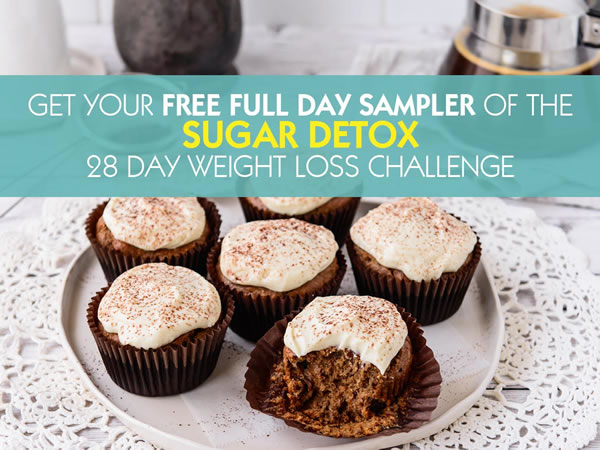 Take part in the 28 Day Challenge
Don't delay – join literally THOUSANDS of mums on the challenge and get access to over 1000 healthy, delicious, family friendly recipes. PLUS customisable meal plans, printable shopping lists and 28 days of at home exercises for busy mums – you can read all about it here and see how it works.
Join now
You won't regret it!