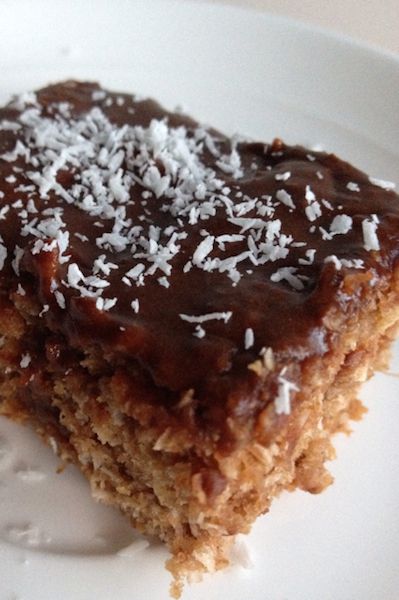 Everyone has tried Weet bix as a breakfast cereal but have you tried it in baking?
It's a wholegrain cereal with added vitamins and minerals, and it has plenty of flavour.
This recipe combines Weet-Bix with other tasty and nutritious ingredients such as wholemeal flour, desiccated coconut and coconut oil.
Using wholemeal flour results in a denser slice, but it's also much more filling and healthy for growing (and shrinking) bodies.
Combined with desiccated coconut, this slice has a very high fibre content which will help your body work at its maximum efficiency.
Coconut oil is another key ingredient, which is an amazing product! Easily used to replace butter in recipes, coconut oil has been shown to reduce sugar cravings, reduce abdominal fat, speed metabolism and may even smooth out wrinkles!
If you enjoy indulgent snacks and desserts, download a FREE dessert recipe sampler from our 28 Day Challenge here


Or you can join the challenge directly here
Your whole family will love this slice, which is fantastic for your body and super tasty! But be warned, if your family is anything like mine, it may all be eaten the same day you make it!'
Ingredients
5 crushed Weet bix
1 ½ tbsp raw Cocao powder
1 tsp pure vanilla extract
4 tbsp pure virgin coconut oil
4 tbsp Greek natural yoghurt
1 cup wholemeal self-raising flour
1 cup unsweetened desiccated coconut
Natvia – 10 packets or 20g (or other natural sweetener equivalent to 10 tsp)
1 egg, whisked
½ cup milk
Icing
1 cup coconut sugar
2 tbsp raw Cocao powder
4 tbsp boiling water
Method
Preheat oven to 180 degrees
Combine all slice ingredients and stir until well combined. If it seems too dry, add a little more milk. Mixture should be moist but crumbly.
Line a baking dish of approximately 20cm x 20cm in size.  Press in mixture with the back of a spoon and bake for 20-25 minutes or until a knife comes out clean.
Once slice has cooled, make the icing by combining all ingredients and whisking well. Allow to cool and thicken slightly before spreading over the top of the slice.
Cut into pieces (approximately 5 x 4) once icing has started to set.
Serves: 20. Calories per serve: 123
If you enjoy indulgent snacks and desserts, download a FREE dessert recipe sampler from our 28 Day Challenge
here

Or you can join the challenge directly
here
Results from mums on the 28 Day Challenge
Mums lose an average of 4-6kg* (8-13 pounds) on our 28 Day Challenge and below are some of the amazing results from mums JUST LIKE YOU who are already using the 28 Day Challenge and losing tummy fat – make the change and join them today too!
You can see lots of more results and you can join here too

Jodie has lost 35kg* (77 pounds) on 11 Challenges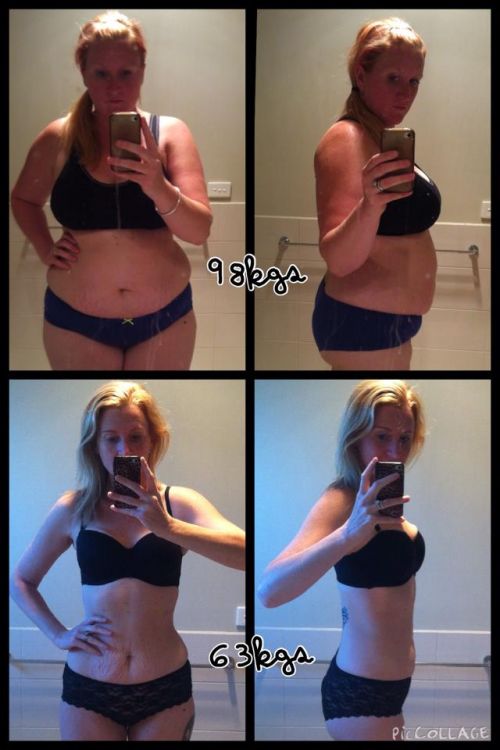 Jodie says "I've been a 28-Day Challenge member since its inception in July 2014. The Challenge recipes and customisable meal planner have been integral in my weight loss and weight maintenance. All the tasty recipes make healthy eating exciting and they keep me from getting bored." Join here

Join now
You won't regret it!