We love a recipe make over and these Chocolate Chip Muffins are directly from the 28 Day Weight Loss Challenge – which is made for busy mums – find out more here
With dark chocolate bits, these healthy muffins are a great snack or lunch box treat.
Perfect for the whole family. This recipe makes 12 muffins so store leftovers in an airtight container for 2-3 days or freeze to defrost as needed.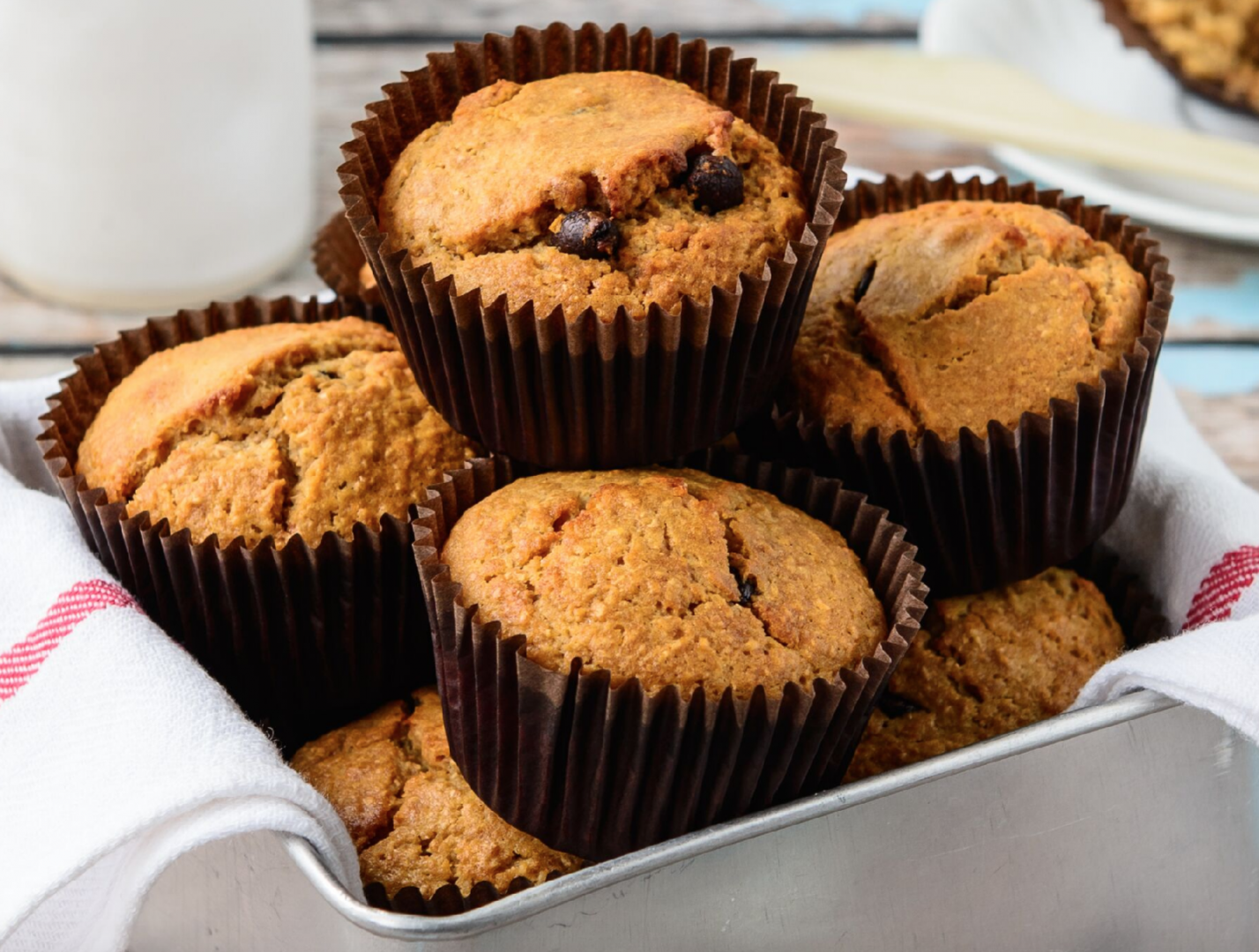 Ingredients (Makes 12 serves)
cooking oil spray
2 cups wholemeal self-raising flour (240 grams)
1/2 cup dark chocolate bits (75 grams)
2 free-range eggs (100 grams)
1 cup reduced-fat milk of choice (250 mls)
1/4 cup extra virgin olive oil (62.5 mls)
1/4 cup honey (62.5 mls)
1 teaspoon vanilla extract (5 mls)
Method
Preheat oven to 170C and lightly spray 12 holes of a muffin tin tray with cooking oil spray or line with muffin cases.
Sift flour into a large mixing bowl and combine with the chocolate bits.
Whisk eggs and combine with milk, olive oil, honey and vanilla.
Make a well in the flour mix and add all the liquids, stir to combine well.
Divide batter between each muffin tin hole and bake for 15-20 minutes until a skewer comes out clean when inserted in the centre.
1 muffin is 1 serve.
Prep time 5 mins, cooking time 20 mins, 183 calories per muffin