The meaning of the traditional British dessert is literally white food, which is not quite true with this delicious chocolate twist. It's often made with cream and plenty of sugar, but you will love this much healthier version.
Corn flour is used as the thickening agent in this dessert, which is made by grinding dried corn kernals into a fine powder. It's gluten-free and contains a number of vitamins and minerals including: zinc, iron, fibre and vitamin A.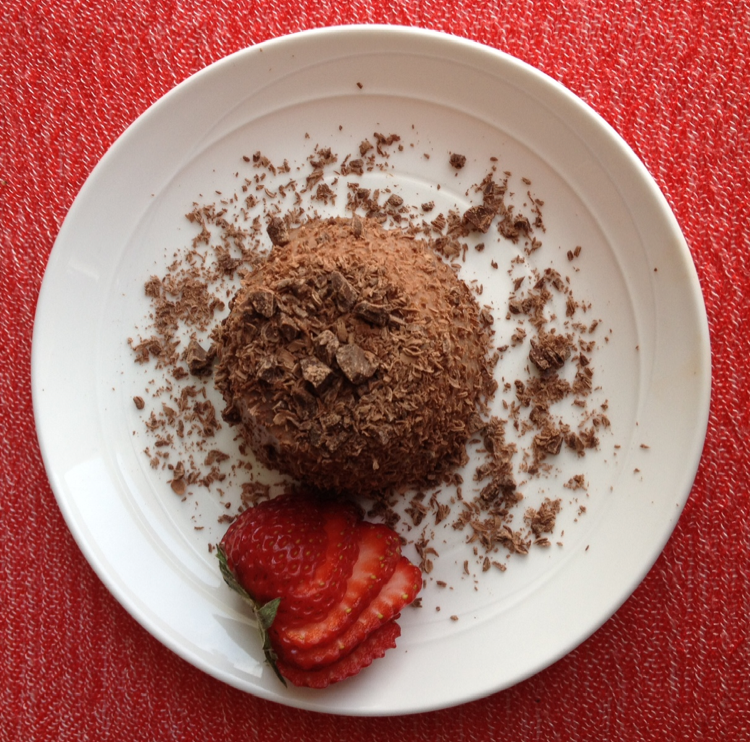 The main ingredient in this recipe is milk, either full cream or reduced fat. Full cream will give a creamier taste and texture and may improve satiety. Milk contains calcium to strengthen our bones and muscles and anti-oxidants to help fight environmental damage to our bodies. Milk has been shown to improve weight-loss particularly in women and regular consumption has been linked to a reduction in fat around our middle.
For best results, sift corn flour and cocao powder, separately, to remove lumps.
Ingredients
6 tbsp corn flour
3 ½ cups milk
2 tbsp coconut sugar
Stevia equiv to 2 tbsp sugar
¼ tsp pure vanilla extract
2 tbsp raw cocao powder
Grated or chopped dark chocolate and fruit to serve
Method
In a mixing bowl, combine corn flour to a paste with ¼ cup of the milk.
In a medium saucepan, bring remaining milk to the boil.
Pour boiled milk over the corn flour paste and stir briskly until well combined.
Return mixture to the medium saucepan and simmer until thickened.
Remove from heat and stir in remaining ingredients one at a time, stirring briskly until dissolved.
Quickly pour mixture into individual molds or single, large mold and refrigerate until set.
Decorate with grated chocolate and fruit to serve.
Serves 10
73 cal per serve
And to see more healthy chocolate recipes see our Guilt Free Chocolate Treats & Baking Book here
GET YOUR 10% DISCOUNT
If you are ready to lose weight then the Lose Baby Weight plans offer a healthy and safe exercise and diet routine and you can get a 10% discount by using code LOYALTY at the checkout
PLUS our BEST SELLING 28 Day Diet & Exercise Plan is available as an 200pg Printed Book and you can get your copy here 
Plus our NEW CALORIE BIBLE is now available – get your copy today! Only $19.95 and a must have in your handbag!
Click HERE to see our shop