There are three key ingredients with a long-standing reputation for boosting milk supply in breastfeeding mums: oats, flaxseed and brewers yeast.
These ingredients are combined in these delicious bars, which are easy to make and taste great.
Add an extra glass of water for each bar you eat, to help support breast milk production and efficient digestion.
These ones are also great as a yummy treat and are low calorie so won't harm your weight loss plans if you are trying to lose the baby weight.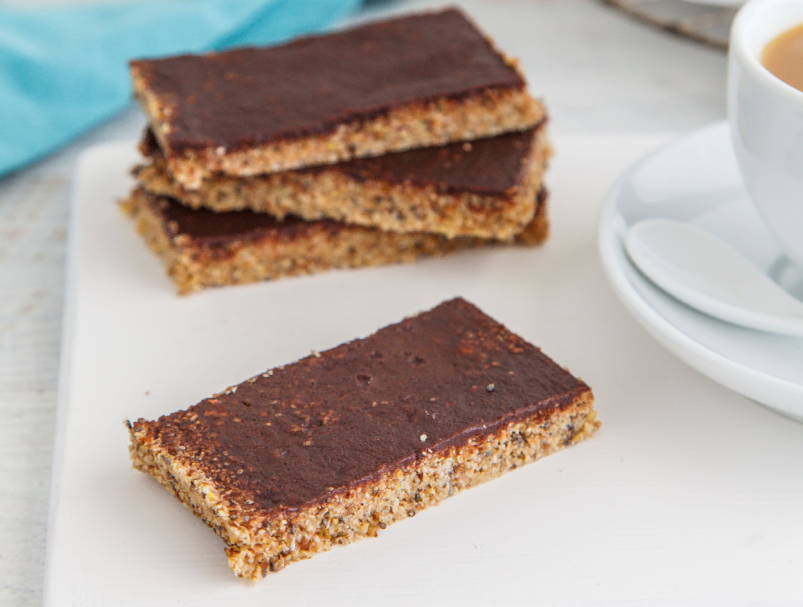 Ingredients
Base
1 cup oatmeal
2 tbsp. coconut flour
2 tbsp. brewers yeast
1 tbsp. milled flaxseed
1 tsp pure vanilla extract
100ml rice malt syrup
1 tbsp. chia seeds
Topping
1 tbsp. cacao powder
1 tbsp. coconut oil
3 tsp rice malt syrup
Method
Combine all ingredients for the base and mix well.
Press into a small dish lined with baking paper and flatten the top.
Melt the coconut oil over a low heat. Mix in cacao and rice malt syrup for the topping, until smooth. Pour over base and refrigerate until set.
Slice into 14 pieces.
74 cal / 310 kj per serve, Fat: 1.6g, Carbs: 13.2g, Protein: 1.5g