If your kids love baking as much as they love eating cookies, you're going to love this recipe.
Just 3 ingredients are all you need to make this dairy free, flour free, oil-free, added-sugar-free treat.
Use a mixture of your favourite nuts (or whatever you have on hand) to tailor the biscuits to your taste.
Medjool dates work best for this, though if you wanted to use dried dates you could just soak them in hot water for half an hour prior to using.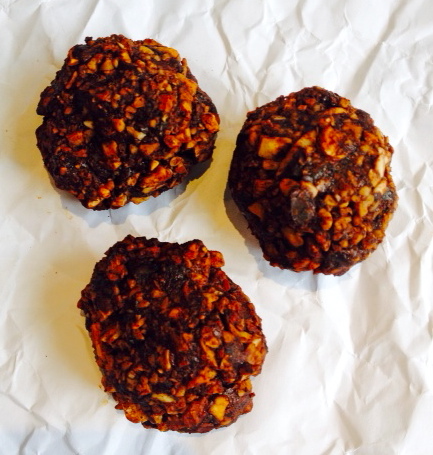 These are a great snack under 100 calories for busy mums, and especially good as a late night snack for breastfeeding mums – as they are full of healthy protein, good fats and no nasties.

Ingredients:
1 cup of nuts (try hazelnuts, cashews, almonds, macadamias)
1 cup of chopped fresh dates
1 tbsp good quality cocoa or cacao
Method:
Preheat your oven to 180C and line a tray with baking paper.
In a food processor, whiz the 3 ingredients together until it is finely chopped and sticking together.
Roll chunks of mixture into a ball. If your mixture is not sticky enough, add a tbsp hot water.
Use your hand to flatten the dough slightly.
Bake in the oven for 10 minutes.
Cool completely on a wire rack before devouring with a big cup of tea.
Makes: 12 biscuits.
Calories per biscuit: 96 (based on using ½ cup of cashews, ½ cup of almonds)

Need to stock up on Healthy Mummy Smoothies? Then see our shop here
And join our 28 Day Weight Loss Challenges here